As Part Of "Project Bora Bora," Citigroup Is Looking At Cutting Hundreds Of Jobs.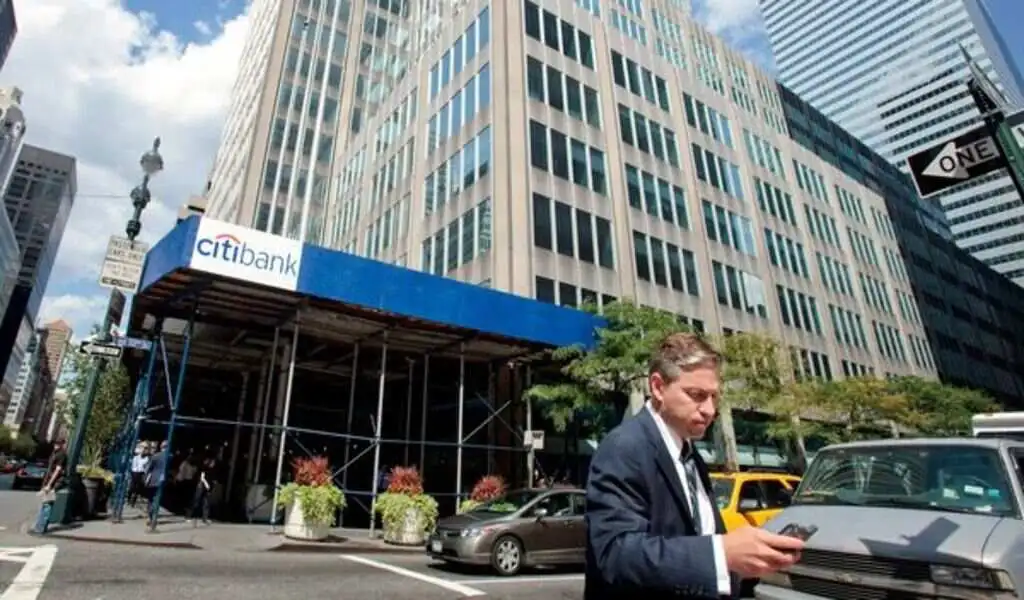 (CTN News) – As Citigroup CEO Jane Fraser announced an undisclosed number of layoffs in September, Citigroup's 240,000 employees trembled with fear. It is likely that we will have to say goodbye to some very talented and hardworking individuals.
They're concerned for a reason. In several major companies, Fraser's reorganization – internally called "Project Bora Bora" – may result in job cuts of at least 10%. Negotiations may alter the numbers.
Since 2007, Citigroup, a global bank so difficult to manage, has swallowed three predecessors. Since Fraser took over in early 2021, the bank has fallen farther behind rivals in every metric that matters to investors. PTBV is 0.49, less than half the average of U.S. peers, and one-third the top performers.
According to James Shanahan, an Edward Jones analyst, she can only cut her headcount significantly at this point. She has to do something big, probably bigger than Citi employees expect."
Fraser's employees would be dismissed 10% or more, the deepest in recent Wall Street history.Due to regulatory demands, Citigroup's expenses and headcount have ballooned under Fraser.
There were 240,000 Citigroup employees this year, while competitors cut jobs. Because of this, Citigroup has the biggest workforce of any American bank except JPMorgan Chase. In January, Fraser will report on the plan's financial impact in its fourth-quarter earnings report.
Persistence of doubts
America's third-largest bank by assets is at risk. Analysts have long called for Fraser to take steps after decades of underperformance and missed targets. Taking more drastic measures, like dismantling the company, may be necessary if the strategy fails.
Citigroup's stock could recover if Fraser boosts returns to at least 11%. To reach its goal, Citigroup needs to increase revenue, use its balance sheet more efficiently, and cut costs. The U.S. economy may slow down, making revenue growth harder. Wells Fargo analyst Mike Mayo says "none of the investors I've spoken to think they'll hit that return target in 25 or 26." In other words, they can't survive if they can't make money.
Employees at U.S. Citigroup banks.
Sources say Fraser assigned Titi Cole to lead the reorganization. In 2020, Citigroup hired Cole after he worked at Wells Fargo and Bank of America, which have struggled with expenses and headcount.
Also, Boston Consulting Group plays a big role. They map out the bank's organization charts, track key performance metrics, and make recommendations.
Anxiety and low morale
While Fraser announced the project in September, employees aren't calm. According to a former Citigroup banker, morale at the company is low. People are bracing for worse. They don't know if they'll be hit or if their managers will be."
This massive project will be determined in the coming weeks as it moves from management to rank-and-file workers. According to anonymous sources, a few things are already clear. Fraser will eliminate regional managers, co-heads, and others with overlapping responsibilities, cutting jobs beyond 10%, executives say.
Chief administrative officers and chief of staff at Citigroup will be trimmed this month. Employees who support divested or reorganized companies are also more likely to be laid off.
Statement from Citi
SSA & Co. banking consultant Pierre Buhler said investors might not be convinced until expenses fall. Costs rise after industry expense plans are announced. Fraser and his deputies must approve the overall plan, and savings may be emphasized. According to current executives, the project is primarily about removing unnecessary layers. In public, the bank has only stated that costs will decline in 2024.
Citigroup declined to comment beyond this statement:
Our goal is to deliver the bank's full potential and meet stakeholder commitments. Our reorganization involves some hard, consequential decisions, but they're the right steps to align our structure with our strategy and deliver the plan we shared at Investor Day 2022.
SEE ALSO:
With Shopify, Amazon Remains a Threat While Competition Increases