Bitcoin Price Shows Strength As 4 Altcoins Are Worth Buying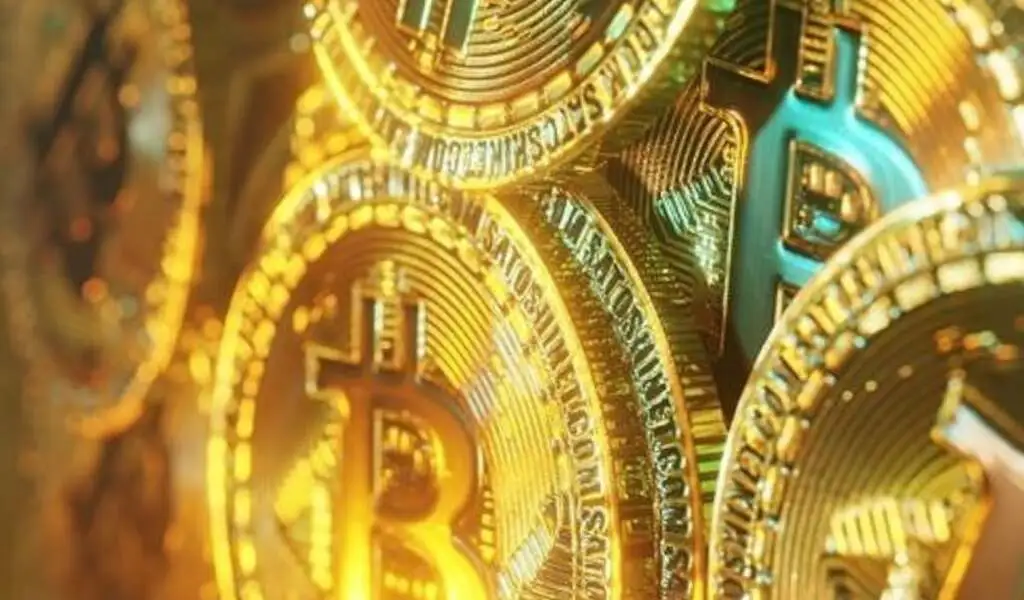 (CTN News) – In recent months, the cryptocurrency markets have shown signs of a resurgence, led by Bitcoin's attempt to break the $35,000 barrier, and some altcoins are showing great strength too.
Despite this, there is still uncertainty as to whether this rally will be sustainable, as market participants have differing opinions about it. In spite of the fact that some expect it to continue, others anticipate a correction in the near future.
With Bitcoin gaining momentum, investors are now taking a closer look at altcoins and their potential to follow Bitcoin's footsteps. There are several altcoins that have been on the rise and are presenting investors with future opportunities.
A bitcoin trader and analyst Michael van de Poppe recently highlighted some altcoins to watch in a YouTube video that he posted on November 5th.
A chain link can be found here (LINK)
Based on the historical price movements of Chainlink (LINK), Poppe recommends considering the company.
There is a tendency for LINK to correlate with Bitcoin, and Poppe observes that there is a pattern of higher lows and higher highs with LINK.
A potential investor is advised to look for buy opportunities around $9.50 and $10 in order to find a good investment opportunity.
Poppe asserts that if LINK's current price strength continues, it is possible that it could reach a price range of $25 to $30 in the near future. Currently, Chainlink is trading at a price of $12.21 per share.
In the case of AAVE (AAVE)
There have been 542 days since Aave, a significant player in the DeFi space, faced formidable resistance.
In spite of this, Poppe believes that we are at a turning point. In recent days, the price of AAVE has been increasing, and if it is able to break through this resistance in the near future, it could propel the price to levels between $260 and $280.
SNX is a trademark of Synthetix, Inc.
In a similar fashion to AAVE, Synthetix (SNX) reflects similar sentiments.
Although there is considerable resistance to DeFi's protocol, heavy accumulation and increased social media discussions indicate growing interest in Synthetix's protocol in the near future.
There are some indications that the break of this resistance could lead to a surge in value, possibly reaching a range between $7.50 and $8 if it breaks through.
SNX has seen a 7% increase in the past week, and is currently trading at $2.50 a share.
Bitcoin, (COMP) is an abbreviation for compound 
Compound (COMP) is showing signs of resurgence in a similar manner to how AAVE is doing.
There is also a crucial point at which it faces a resistance. In his book, Poppe emphasizes the importance of monitoring social media channels as signs of accumulation can indicate the possibility of generating profit from these channels.
In spite of some participants continuing to maintain a bearish outlook, there is a divergence in sentiment that may represent the beginning of a time of profit opportunities.
The value of COMP is $50.72.
It is evident that altcoins present investors with an opportunity, especially in a market that is experiencing an increase in interest and activity.
SEE ALSO:
Bitcoin's Parabolic Trajectory Is Caused By These 2 Black Swans