Top Five Accessories for the Tesla Model 3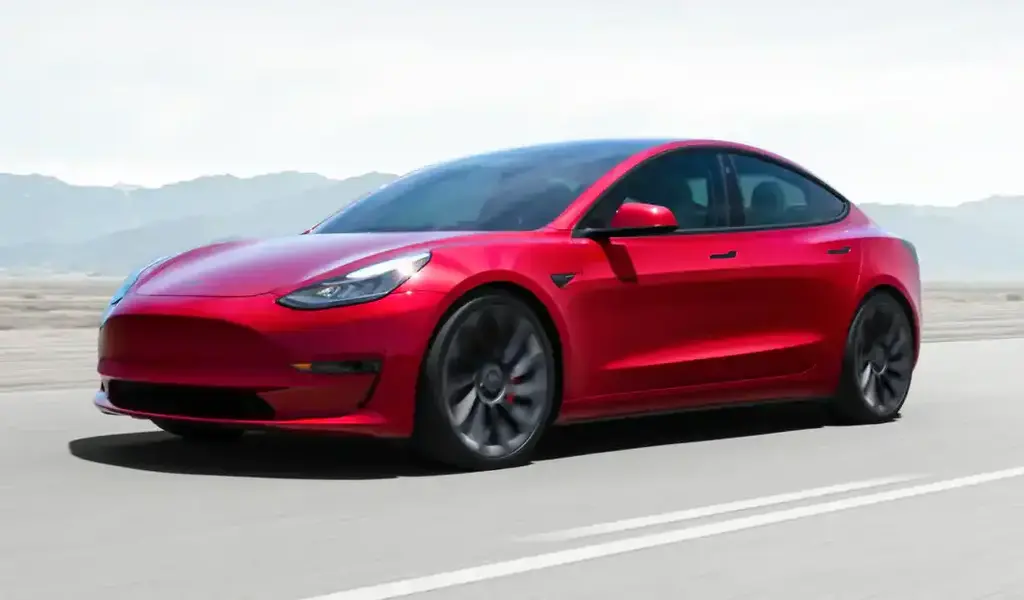 The Tesla Model 3 is, at the moment of writing, the best-selling electric vehicle in the world. Designed by Tesla to provide their feature-rich, high performance, electric platform at a more accessible price, it is no wonder that the Model 3 is such a roaring success.
Given the childlike joy these almost toy-like vehicles tend to inspire, the accessory market is a large and varied one, filled with enthusiast-grade modifications and novelty items. However, this blog post detailing the top five accessories you should have for your Model 3 aims at the everyman.
We believe that this is most true to the kind of market Tesla was trying to penetrate with the Model 3's particular design choices, therefore also making this list as useful as possible to the greatest number of tentative owners.
These are the accessories you want to have no matter how you plan to use your Tesla or what kind of car owner you consider yourself to be.
TuxMat Custom Floor Mats
Link: TuxMat Custom Floor Mats for Tesla Model 3 2017-2022 Models – Max Coverage, All-Weather, Laser Measured – Full Set Includes Front & Rear Rows
Floormats really ought to be the first purchase that anyone makes once coming into possession of a new car. They extend the life of the most heavily abused part of your Tesla's interior – the floor – and make cleaning a much less difficult task. You can simply take the floor mats out and spray, scrub, or vacuum them down: no awkward bends or stretches are needed.
TuxMats floor mats are great for a variety of reasons. Personally, I like the aesthetic benefits that come with a vinyl construction, instead of the more common rubber option. The textured, knit-like surface evokes and compliments a luxury car interior, avoiding the industrial, utilitarian look and feel of rubber. Simply put, they're a better fit for the kind of automotive experience a Model 3 owner is trying to cultivate.
TexMat is no technical slouch, either. These mats are cut based on dimensions taken from laser scans of actual Tesla Model 3 interiors. Such measurements are far more accurate than ones taken with conventional implements and prevent the kind of bunching and incomplete coverage that one can expect with conventional or universal fit floor mats.
TuxMat labels these mats as all-weather, meaning they are just as effective and durable in the face of salty slush as they are mud, dirt, water and spills. While these mats boast a knit look, they are non-porous and thus very easy to clean. No carpet or fabric washes are required.
Finally, TuxMat has outstanding customer reviews boasting a near full five stars on Amazon. The company is based out of Canada too, meaning no inflated import costs for those living up here in the North, and more accessible customer support! Judging by user reviews, the company actively responds to customer feedback and adjusts accordingly.
Spigen Tempered Glass Screen Protectors
Link: Spigen Tempered Glass Screen Protector [Glas.tR EZ FIT] designed for Tesla Model 3 / Y Dashboard Touchscreen – Crystal Clear
Spigen has developed an exceptional name for itself in the mobile accessory space for its stellar phone cases and screen protectors. The same approach that has given Spigen success there, is at work here, too. These screen protectors are clearly engineered with the specific needs of driving in mind, taking care of each, improving your navigation experience and ensuring peace of mind.
Made with tempered glass, this protector can withstand substantial blows, protecting itself and the more precious touch screen beneath in instances of dropped phones and goods flung by sudden stops. This is essential, as while the foremost benefit of a screen protector is the security it provides, a protector that obscures the screen beneath is not worth it.
To the same end, Spigen's screen protector has an oleophobic coating that guards against glares and fingerprints, and an included applicator which ensures clean and even contacts with the screen below. Screen protectors covered in smudges and oils, or ones applied with pockets of air and debris underneath, are just as obstructive as a cracked surface – something Spigen has wisely taken into consideration.
At the time of writing, Spigen's screen protector has earned an outstanding 4.6 stars on Amazon, averaged across some ~300 customer reviews. This speaks more loudly to the quality of Spigen's work than we can, and tells you this is an investment you can make with relative confidence.
SanDisk Extreme Portable SSD
Link: SanDisk 500GB Extreme Portable SSD – Up to 1050MB/s – USB-C, USB 3.2 Gen 2 – External Solid State Drive – SDSSDE61-500G-G25
As every Tesla owner should know, these cars come equipped with multiple directional cameras that, while initially intended for autopilot mode, allow for dashcam recording and the use of an additional feature called sentry mode'. Tesla sells USB keys that are suggested for this purpose, and while that may suffice, the price of contemporary SSD drives makes the step up a no-brainer.
Portable SSD drives like the SanDisk Extreme Portable models we suggest are more rugged than most USB keys (especially Tesla's proprietary ones) and are much less likely to get broken and stuck in your USB port than flash-keys because they do not protrude directly from the port.
They offer additional convenience, too, in the form of their high capacity. This extra storage space means you will have to clear the drive less frequently, a would-be unnecessary time expenditure for what should be a set-up and forget convenience.
Tesla's video footage is saved in a standard FAT32 file format, too, meaning that an SSD drive with ample space could also serve as a backup device for your digital camera in a pinch!
Whatever external storage device you choose, is undoubtedly an essential accessory for your Model 3 there are many stories of people being saved from insurance fraud, insurance expenses in general, and delinquent tampering because they had their Tesla's set up with sentry mode and ample storage space!
BASENOR Tesla Model 3 Trash Can
Link: Tesla Model 3 Trash Can PU Leather Garbage Bin 2016-2022
You would be hard-pressed to find someone in today's world who hasn't spent a near gratuitous amount of time riding in or driving cars: private transit is often an inescapable necessity. Yet, in spite of the near-ubiquity of this experience, encountering a car with a proper, dedicated garbage can is almost unheard of. After looking into BASENOR's Tesla-themed trash can, you will wonder why everyone hasn't fitted their car with the garbage disposal. It certainly isn't the case that most cars don't need one.
BASENOR's trash can capitalizes on the upscale-but-accessible ethos of the Model 3 a luxury vehicle and a potential family car all at once, well-integrated and tasteful trash can like this one makes holding onto the feeling of luxury easier in a car full of children and their messes.
Made of faux leather (easy to clean), shipped with custom bags (though any can be made to fit), and featuring a subtle red LED light that turns on when opened, BASENOR's trash can fits the feel of the overall finish of the Model 3 exceptionally well a definitely better than the other car cans' on the market. One minor gripe is the large three printed on the front of the pouch while most customers appear to be unperturbed by its presence.
We feel that it is a little on the nose for something that tries to fit in with the typically more subtle Tesla branding. This complaint however does not amount to anything near a deal-breaker and is a very minor compromise to make for an otherwise stellar product.
CarCover.com Custom Fit Cover
CarCover.com is quite proud of the custom fit car cover they have developed for the Tesla Model 3. Available in all our standard variants, the Bronze, Silver, and Gold Shield, as well as the Black Satin deluxe indoor cover, the Tesla Model 3 cover comes with perfectly fitted mirror pockets and a charge port to allow for simultaneous coverage and charge-up.
A car cover is a must-have accessory for any new vehicle, especially one as precious and coveted as a Tesla. Car covers offer advantages in security and keep your vehicle looking fresh and can even extend their life expectancy, whether they're being parked indoors or out.
CarCover.com covers excel in all these regards, including a cover lock that renders your interior inaccessible, and a breathable, soft, multilayer covering that will shield your Model 3's interior and exterior against sun, debris, and the deleterious elements.
Their approach to business should moreover inspire confidence in the security of your investment. Boasting a competitive price guarantee, a limited lifetime warranty, and free, super-speedy shipping, our covers are made to please. We assure you, our expertise and time in the market leave our covers unmatched!
Black satin and bronze shield covers
Simply navigate to the CarCover.com homepage from this blog post and you will be greeted with our specialized search engine: input the Tesla Model 3 and its year (we support all iterations of the Model 3) to be presented a list of available covers. Each of the covers is addressed there in detail, and each caters to different needs.
The Gold Shield, for instance, is what you want if your vehicle must be left outside to endure extreme environments, or if you are especially concerned about things colliding with your Tesla's exterior.
The black satin and bronze shield covers are, on the other hand, best suited to indoor protection: the former is our deluxe performance' option, while the bronze shield serves as a more budget solution. Regardless of that specific choice, choose CarCover.com for your next car cover and be confident in your purchase!
Tesla to Deliver its First Made-in-China Built Model 3 Car