US Supreme Court Temporarily Blocks Biden's Attack on Free Speech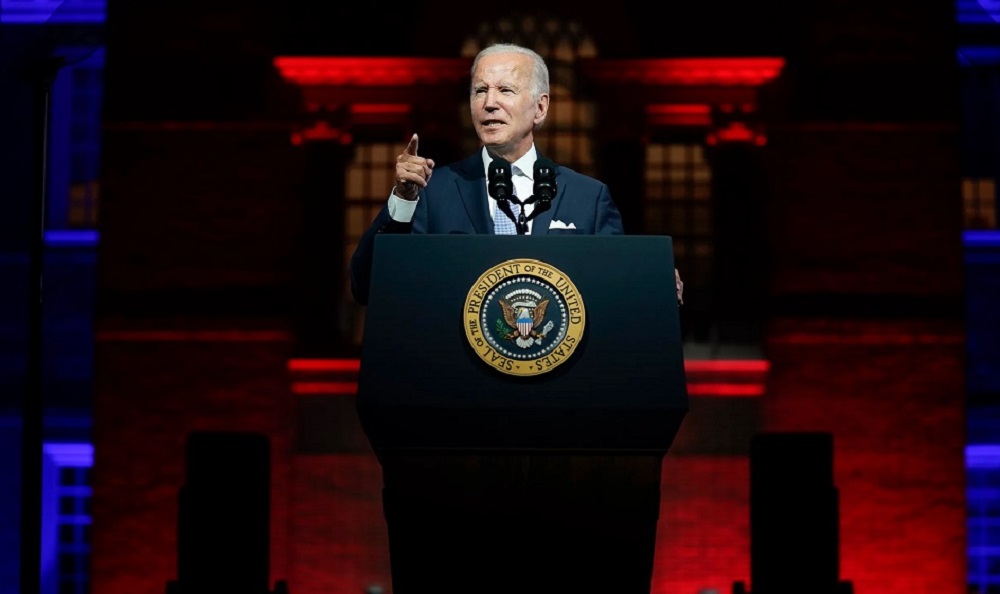 The United States Supreme Court upheld a lower court ruling that limited President Joe Biden's administration's power to force social media companies to delete alleged falsehoods, notably about elections and COVID-19.
Conservative Justice Samuel Alito temporarily stayed a preliminary injunction limiting how the White House and other federal officials engage with social media sites while the administration appealed to the Supreme Court.
Republican attorneys general from Missouri and Louisiana, as well as a group of social media users, had sued federal officials, accusing them of illegally assisting in the suppression of conservative speech on major social media platforms such as Meta's (META.O) Facebook, Alphabet's (GOOGL.O) YouTube, and X, formerly known as Twitter.
The decision on Friday puts the lawsuit on hold until Oct. 20. This gives the justices more time to consider the Biden administration's request to block an injunction issued by a lower court that concluded that administration officials likely coerced the companies into censoring certain posts, in violation of the First Amendment free speech protections of the United States Constitution.
On September 14, Alito temporarily halted the injunction pending the justices' review. That halt ended when a lower appeals court heard the case again. The court has selected Alito as the justice to act on certain cases originating from a group of states that includes Louisiana, where the lawsuit was originally brought.
The case is one of many legal battles raging on the internet between free speech and content moderation, with many Democrats and liberals warning of platforms' amplification of misinformation and disinformation about public health, vaccines, and election fraud, and conservatives and Republicans accusing platforms of censorship.
The Biden administration has claimed that its personnel did nothing unlawful and that they were attempting to reduce the risks of online misinformation, particularly concerning the epidemic, by reporting social media firms to content that violated their own regulations.
In July, U.S. District Judge Terry Doughty of Louisiana imposed a preliminary injunction. Doughty determined that the plaintiffs were likely to prevail on their claim that the administration helped suppress "disfavored conservative speech" by suppressing views on masking, lockdowns, and vaccines intended as public health measures during the pandemic, or that questioned the validity of the 2020 election in which Biden, a Democrat, defeated Trump, a Republican.
The 5th Circuit limited the order but upheld the constraint on the White House, Office of the Surgeon General, FBI, CDC, and the United States Cybersecurity and Infrastructure Security Agency.
Critics Say Biden Administration Responsible for the Hamas Attack Israel