Critics Say Biden Administration Responsible for the Hamas Attack Israel
Former president Donald Trump has blamed President Joe Biden for the attack launched on Israel by Hamas. Trump has claimed that the violence erupted because Biden is considered "weak."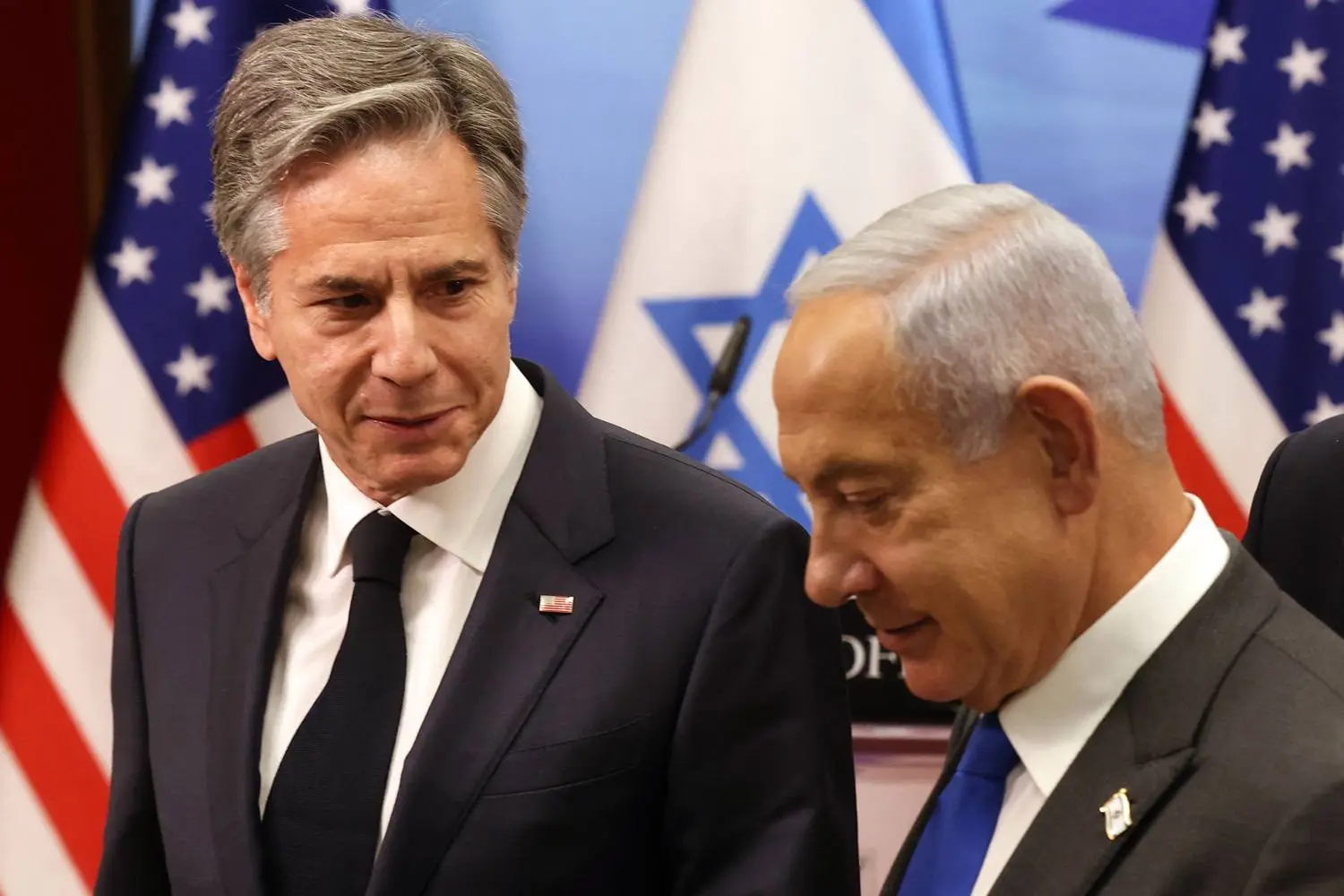 Following a deadly strike by the Palestinian militant group Hamas, US President Joe Biden offered Israel "all appropriate means of support" on Saturday and warned "any party hostile to Israel" not to gain advantage.
In the aftermath of the incident, US and Israeli officials were discussing regarding Israel's military needs, with a decision expected soon, according to a senior US official.
Following a deadly Hamas attack in Israel, the US is collaborating with foreign governments to ensure that the issue does not spread beyond Gaza. "We want to make sure this stays contained in Gaza," the he told reporters.
The attack by the Iran-backed Islamist group occurred as Biden and his staff were attempting to clinch a significant normalisation agreement between Israel and Saudi Arabia, as well as a US-Saudi defence accord.
On Saturday, Biden called Israeli Prime Minister Benjamin Netanyahu to offer US assistance, as scenes of violence played out on American TV networks. The two leaders have had poor relations, but they met last month in New York in a show of support.
"I made it clear to Prime Minister Netanyahu that we stand ready to offer all appropriate means of support to the government and people of Israel," Biden said in a prepared statement following their phone discussion.
Later, in broadcast remarks, Biden offered a stern warning.
"Israel has a right to defend itself and its people – full stop," the prime minister stated. "Please allow me to state this as clearly as I can. This is not the time for any anti-Israeli party to take advantage of these attacks. "The entire world is watching."
On a conference call, a senior US official claimed there was no evidence yet that Iran was involved in the Hamas attack, but he promised to look into it.
Despite concerns about a significant Israeli intelligence failure, the individual stated that Washington had received no particular warning or indication that Hamas would launch the strike.
"We always share timely intelligence," stated the official.
Biden asked his national security team to keep in touch with countries throughout the region, including Egypt, Turkey, Qatar, Saudi Arabia, Jordan, Oman, the United Arab Emirates, and European allies, regarding the situation.
The violence occurred as Washington was in disarray: Republicans are hunting for a replacement for expelled House Speaker Kevin McCarthy, and a budget standoff with Biden and his Democrats threatens to lead to a government shutdown in around 40 days.
Former Treasury Secretary Jack Lew, Biden's candidate for US ambassador to Israel, is still awaiting Senate confirmation.
Biden Blamed for Attack in Israel by Hamas
Republicans trying to unseat Biden in the 2024 presidential election have slammed his handling of the incident.
"Iran has helped fund this war against Israel, and Joe Biden's soft-on-Iran policies have helped to fill their coffers." "Israel is now paying the price for those policies," said Florida Governor Ron DeSantis, a Republican candidate for president.
DeSantis appeared to be referring to a prisoner swap agreement the Biden administration reached with Iran in September. The transaction became public in August. The US relaxed sanctions to facilitate the transfer of $6 billion in Iranian funds from South Korea to Qatar, a necessary step in carrying out the US-Iran prisoner swap.
According to a Biden administration official, none of the $6 billion has been spent. The funds are only for humanitarian causes.
"Due to the Hatch Act, I am unable to comment on 2024." But I can explain the facts: "Not a single cent from these funds has been spent, and when it is spent, it can only be spent on things like food and medicine for the Iranian people," said Adrienne Watson, a spokesman for the White House National Security Council.
The Hatch Act makes it illegal for White House officials to engage in political action.
A senior Treasury Department official, Brian Nelson, stated, "All of the money held in restricted accounts in Doha as part of the arrangement to secure the release of five Americans in September remains in Doha."
Trump Predicted the Attack by Hamas
The impact of the Hamas strike on the US-Israel-Saudi normalisation discussions was unclear, but a US official indicated the terrorist organisation would not disrupt the talks.
The US has insisted that any compromise include some Israeli concessions to the Palestinians, but what they would be is still up for debate.
According to Reuters, Saudi Arabia is keen to achieve a military treaty forcing the US to defend the kingdom in exchange for normalising ties with Israel, and will not block a deal even if Israel does not provide significant concessions to Palestinians in their pursuit for statehood.
Former US President Trump has accused his successor, Joe Biden, of "indirectly" backing Hamas' war on Israel.
"These Hamas attacks are a disgrace, and Israel has every right to defend itself with overwhelming force," said President Donald Trump in a statement.
"Sadly, American taxpayer dollars helped fund these attacks, which many reports are saying came from the Biden Administration," he went on to say.
Trump's allegations support Republican accusations that the $6 billion transferred to Iran last month as part of a prisoner swap deal was used to bankroll the Hamas operation.
"It was a big attack with a lot of dead people all over the place," Trump said to a crowd in Waterloo, Iowa, during a rally. "Who would have guessed? And, I suppose, the only distinction is the difference between one president and another."
According to former President Donald Trump, President Joe Biden has the blood of Israelis on his hands because he helped support Iran's proxies with the $6 billion ransom.
Trump anticipated the Hamas terrorist assaults on Israel on Sept. 11 after Biden announced the release of $6 billion to Iran in exchange for a five-for-five prisoner swap.
"Can you believe that Crooked Joe Biden is giving $6 Billion to the terrorist regime in Iran?" Trump posted on Truth Social, foreshadowing Saturday's Hamas strikes. "That money will be used for terrorism throughout the Middle East and, indeed, the entire world."
"This inept FOOL is completely destroying America." He had the nerve to make this heinous announcement today, September 11th. Paying for hostages will result in kidnapping, ransom, and blackmail against Americans all over the world. I saved dozens of our countrymen from hostile countries and never paid a thing!"