Human Rights Watch Accuses UAE of Arbitrary Detention of Afghan Evacuees for 15+ Months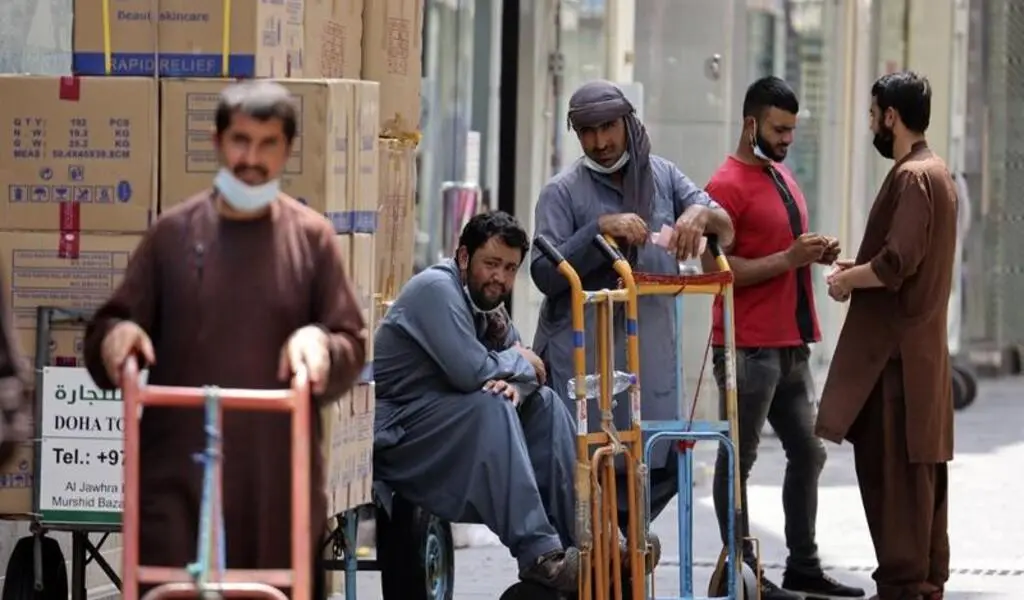 (CTN News) – On Wednesday, Human Rights Watch accused UAE officials of unjustly detaining 2,700 Afghan refugees who do not meet resettlement requirements.
According to HRW, many Afghans living in Emirates Humanitarian City suffer from depression and other mental health issues, have no access to legal representation, and have insufficient educational opportunities for their children.
According to the report, inmates at the Abu Dhabi institution have complained about overcrowding, crumbling facilities, and pest infestations.
By the terms of the original agreement, the United Arab Emirates (UAE) is working with the United States and other international partners to resettle the remaining evacuees as soon as possible, according to a UAE official who spoke to Reuters.
The officer remained silent when asked about the allegations against the imprisoned Afghans.
"We appreciate frustrations, and this has taken longer than expected to finish," the official said.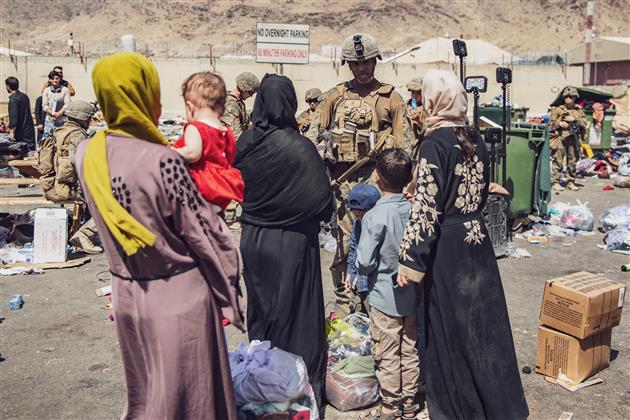 The UAE official assured us that the evacuees from Afghanistan had received first-rate care in housing, sanitation, health care, counseling, education, and food.
Human Rights Watch reported that the UAE's interior and foreign affairs ministries had not responded to the organization's requests for comment.
According to the article, the U.S. State Department agency responsible for resettling Afghans assured the rights group in a letter that the United States remains "enduringly committed" to resettling eligible Afghans, including those in UAE Humanitarian City.
Thousands of Afghan Evacuees Reportedly Detained in Emirates Humanitarian City
Thousands of Afghans were evacuated to the United Arab Emirates (UAE) by private evacuation groups and the Emirati military following the chaotic U.S. pullout that marked the end of 20 years of war in Afghanistan. As the United States left, several private groups maintained chartered evacuation aircraft.
Apartment complexes were turned into refugee accommodations. Many evacuees lived in Tasameem Workers City and Emirates Humanitarian City before being granted permission to resettle in the United States, Canada, and elsewhere.
Nonetheless, the HRW research estimates that between 2,500 and 2,700 Afghans are still being held in "arbitrary detention" because they do not meet the criteria for resettlement.
According to an official from the UAE, the Gulf country has resettled almost 87% of the more than 17,000 evacuees who fled Kabul after the Taliban took over in August 2021.
For almost 15 months, "Emirati authorities have held thousands of Afghan asylum seekers locked up in tight, unpleasant conditions with no hope of progress on their claims," stated Joey Shea, Human Rights Watch's UAE researcher.
Sixteen Afghans contacted by the rights group at the end of last year reported being unable to leave the site without being constantly monitored by security guards or minders, even while visiting hospitals or the one retail center they have been allowed to visit.
The research claims that the imprisonment of asylum seekers and migrants by Emirati authorities is "arbitrary" since it violates international law and U.N. principles.
Human Rights Watch Calls on UAE to Release Detained Afghans
The United Arab Emirates is not a signatory to the UN Convention Regarding the Status of Refugees.
Human Rights Watch has demanded that the UAE immediately release the Afghan nationals, provide them with "fair and customized" processing to evaluate their refugee status and protection needs, and enable them to live wherever they choose while their cases are being addressed.
In a statement, the group requested that the U.S. State Department utilize its influence to secure the Afghans' release and fast-track their asylum and humanitarian parole requests.
Over 88,000 Afghans evacuated during and after the U.S. troop withdrawal have been resettled in the United States.
But, thousands more former U.S. government employees are still stuck in Afghanistan while their petitions for special immigration visas are being processed.
Related CTN News:
FDA Requires Reports On Mammograms To Include Breast Density Data
North Korea Conducted 2 Short-Range Ballistic Missile Tests
Chinese Ships Allegedly Cut Internet Cables On Taiwanese Islands