Vote to Choose Thailand's New Prime Minister Postponed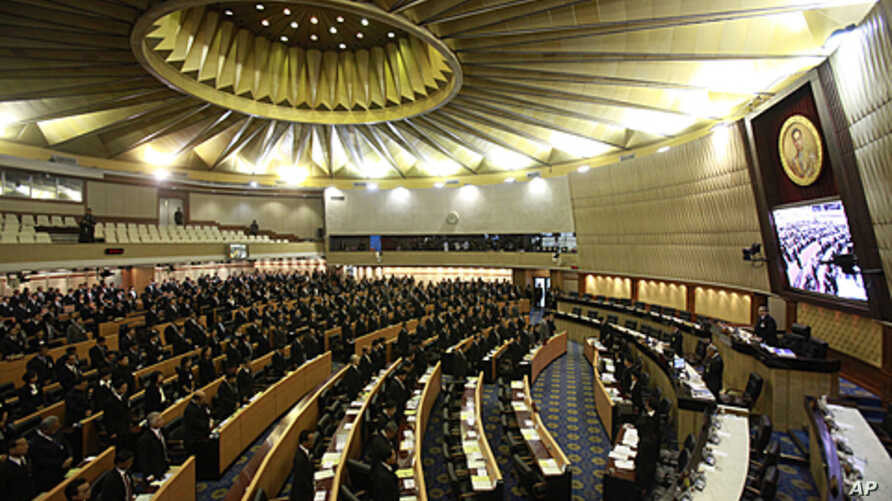 A parliamentary vote to choose Thailand's new prime minister was postponed again as a court postponed a ruling in a lawsuit involving the progressive party that won the election in May, adding to the mounting uncertainty about when a new administration can take office.
Thailand's Constitutional Court said on Thursday that it needs more time to consider whether to accept a petition from the state ombudsman on whether it was constitutional for Parliament to bar Move Forward Party leader Pita Limjaroenrat, the surprise election winner, from running for prime minister a second time.
The progressive Move Forward Party won the May election, forming an eight-party coalition with 312 members in the 500-member lower house. However, Parliament has failed to ratify a new prime minister, which requires a majority vote in addition to the conservative 250-member Senate. Pita's original bid last month fell short by more than 50 votes, owing largely to the support of only 13 senators.
The following week, Parliament voted to prevent him from submitting his name again.
Many senators nominated by a former military regime have declared they will not vote for Pita because of his party's desire to alter a rule that makes defaming Thailand's royal family illegal. Critics claim that the law, which has a maximum sentence of 15 years in prison, has been utilised as a political tool. Members of the Senate view themselves as defenders of traditional royalist values that uphold the monarchy as sacred.
Move Forward, whose programme drew a lot of support from young people, also wants to limit the role of the military, which has launched more than a dozen coups since Thailand became a constitutional monarchy in 1932, and major economic monopolies.
Following Pita's denial of a second offer, multiple complaints were filed with the state ombudsman, alleging that the conduct violated the constitution. Private persons and MPs from Pita's party are among those who have lodged complaints. When the case was filed with the court last week, Parliament postponed the vote but rescheduled it days later, despite the fact that the court had yet to rule.
The court announced Thursday that it will reconvene on Aug. 16 to decide whether to accept the petition. If accepted, the court could impose a postponement of the voting until it issues a ruling.
House Speaker Wan Muhamad Noor Matha stated the vote for prime minister would be postponed until the outcome of the court case. He stated that Parliament will still meet on Friday to debate a Move Forward petition to modify the military-enacted constitution to remove the Senate's de facto capacity to veto a prime minister nominee.
Pita's chances of being nominated again appear minimal, regardless of the court verdict. Move Forward is facing a number of legal challenges that its supporters regard as dirty methods used by its political opponents to maintain power. One of the lawsuits, which accuses Pita of breaking the constitution by campaigning for office while allegedly holding shares in a media firm, resulted in his suspension from Parliament last month, while Parliament was discussing his second nomination.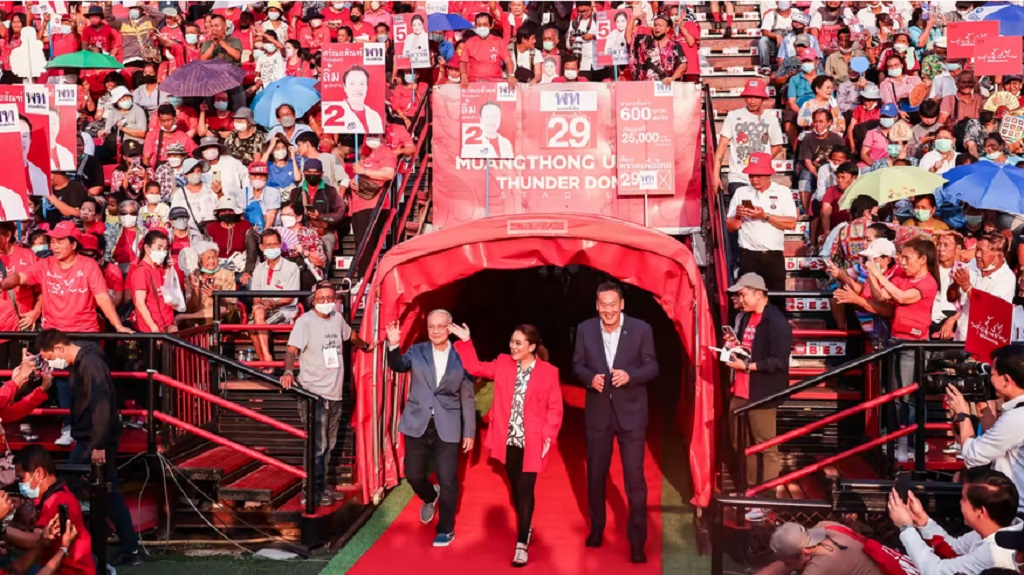 Pheu Thai, the second-largest party in the eight-party coalition that took over the lead role in forming a government after Move Forward's two attempts, said Wednesday that Move Forward was excluded because its platform to reform the royal defamation law made it impossible to garner enough support from other parties and the Senate.
Pheu Thai leader Chonlanan Srikaew stated that the party does not accept Move Forward's proposal to modify the law and that the party will create a coalition with new partners and propose its candidate, real estate billionaire Srettha Thavisin, as prime minister.
Pheu Thai is the newest in a long line of groups linked to ex-Prime Minister Thaksin Shinawatra, a millionaire populist deposed in a military coup in 2006. His daughter has declared that he intends to return on August 10 after years of self-imposed exile in order to avoid prison time in multiple criminal proceedings that he has characterised as politically motivated.
Following the court's announcement, the party's plan to present its new coalition partners on Thursday was also postponed.
Thailand's Pheu Thai Party Breaks Ranks with Move Forward Party