Thailand's Prime Minister Gen.Prayut Quits Office After 9 Years of Controversial Leadership
Thailand's now-caretaker Prime Minister Gen.Prayut Chan-o-cha has declared his intention to quit as a member of the United Thai Nation Party (UTN) after nine years in office.
His departure was posted on the UTN's official Facebook page, along with a statement signed by the caretaker prime minister, who formerly served as the UTN's chief strategist.
The resignation was revealed just two days before tomorrow's parliamentary vote to choose Thailand's next prime minister.
General Prayut led the military coup that deposed Yingluck Shinawatra's administration on May 22, 2014, following political turmoil triggered by rising protests against the government's push to adopt a sweeping amnesty bill.
Following that, Gen Prayut was designated as the leader of a military-installed government. Following the 2019 general election, he was re-elected as Prime Minister.
In his statement, which was intended primarily for UTN executives, party members, and all party supporters, Gen Prayut expressed his gratitude for all of them helping to construct the UTN and voting for the newly formed party.
According to Gen Prayut, the party gained 23 House seats and 4.76 million votes in the May 14 election, accounting for 12.52% of the 38.05 million turnout, and earned the UTN 13 list-MPs, bringing the party's total House seats to 36.
He stated he joined the UTN because he wanted to create a new party with a strong political ideology as well as love and allegiance for the country's three pillars: the nation, religions, and monarchy.
He called his tenure as Prime Minister "a memorable experience."
"Over the past nine years, I, as prime minister, have dedicated my time and energy to the duty of protecting the nation, religions, and monarchy while working in the best interests of my beloved people," Gen Prayut said in the same statement.
He also detailed his administration's work accomplishments, which included sustaining national peace as a means of safeguarding the country's political, social, and economic stability.
Meanwhile, UTN chairman Pirapan Salirathavibhaga stated that Gen Prayut decided to retire as a member of the UTN in order to put an end to speculation that the UTN was covertly negotiating an agreement to create a new coalition and re-elect him as prime minister.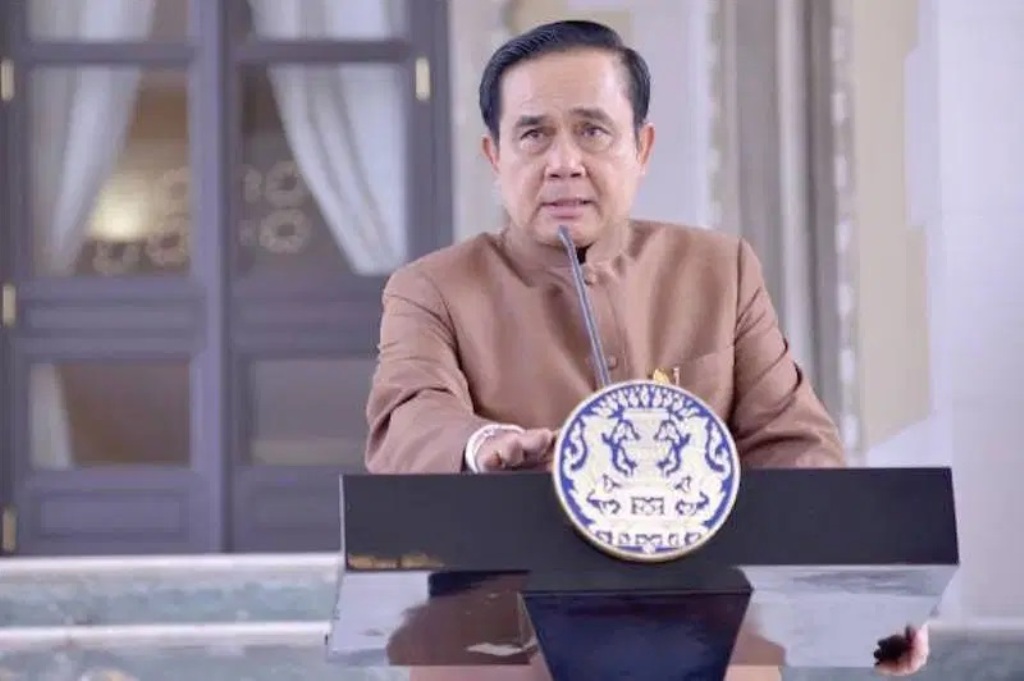 Thailand's Gen.Prayut Chan-o-cha
General Prayut Chan-o-cha is a retired Thai army officer and politician who served as the Prime Minister of Thailand from 2014 to 2022. During his tenure as the Prime Minister, he also held several other key positions, such as the head of the National Council for Peace and Order (NCPO), the military junta that t
ook control of Thailand in a coup d'état in May 2014
.
Prayut Chan-o-cha was born on March 21, 1954, in Nakhon Ratchasima Province, Thailand. He had a long military career, rising through the ranks of the Royal Thai Army and serving in various positions. Prior to becoming the Prime Minister, he held the position of Commander-in-Chief of the Royal Thai Army from 2010 to 2014.
After the military coup in 2014, Prayut Chan-o-cha assumed power as the head of the NCPO and effectively became the de facto leader of Thailand. He introduced several reforms and policies during his time in office, including a new constitution, economic initiatives, and measures to address corruption and promote national reconciliation.
However, his government faced criticism for its limitations on civil liberties and freedom of expression, as well as alleged human rights abuses. There were also concerns about the military's influence on the political landscape and the delayed return to civilian rule.
In 2019, Prayut Chan-o-cha was reappointed as the Prime Minister after the general election held under a new constitution. His coalition government faced ongoing challenges and protests from various political groups demanding democratic reforms and greater civil liberties.