How to write a Good Review: Here's the Three-Point Outline for Sharing your Opinion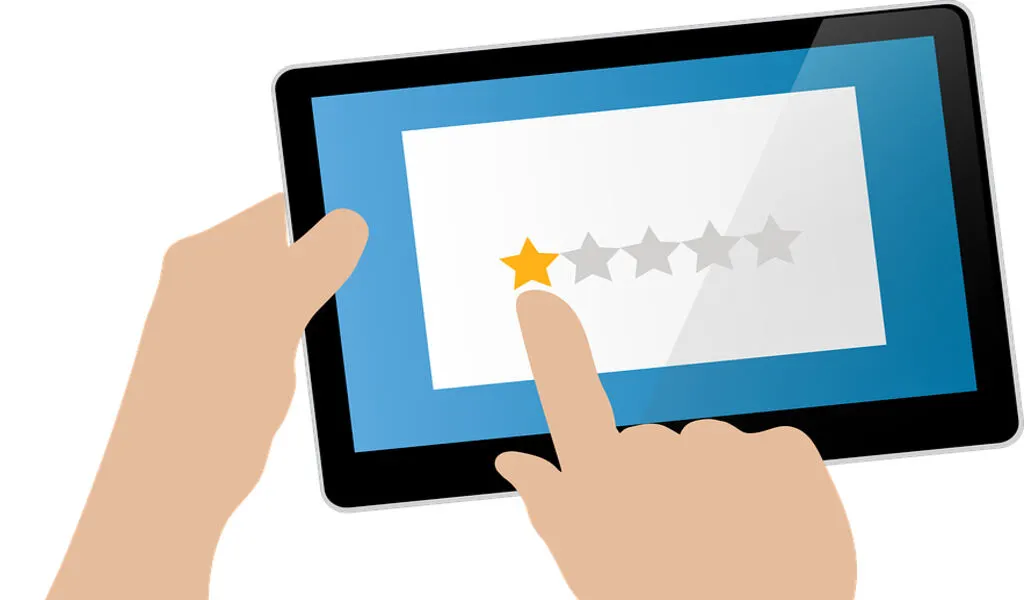 Online reviews, especially with photos and videos, are essential for customers and businesses. But how to write them? Our tips for writing and sharing your opinion about a purchase.
Why is writing reviews important?
If you often buy through e-commerce, chances are you read customer reviews about online stores before proceeding.
Is the company serious, transparent, and committed to meeting its customers' needs, or is it used to scam customers? How does shipping work, how much does it cost, and how is the right of withdrawal applied? These are some questions that people usually ask before purchasing on the web.
After looking at the reviews, a user can make an informed decision on whether or not to conclude a purchase: based on the real experiences of customers; it is possible to choose which stores to trust and which ones to discard because they are not recommendable.
How to write a good review: follow these points
1) . Don't be too concise: write a detailed review to justify your judgment.
No one cares to read "Nice shoes" or "Great smartphone and fast shipping", as we often read on http://amazon.com/, or other large e-commerce platforms. Instead, a helpful review should be meticulous and explain why you gave a positive (or negative) review to others.
2) Give ample space for customer service evaluations.
If you have received assistance from customer service agents, write it in your review describing the help you received in detail. Of course, other consumers want to know how an e-commerce store acts in case of misunderstanding, so don't be stingy with the words devoted to customer service!
3) Provide e-commerce with any constructive criticism.
Customer feedback is invaluable to online stores, as they can improve their service by drawing on suggestions and criticisms. For example, suppose you had received a product that had defects or was not appropriately packaged.
In that case, you could show it to the e-commerce manager via a photo or video so that they could avoid repeating the same mistakes in the future. If, on the other hand, for example, you wrote that the descriptions of some products were missing on the appropriate pages (product sheets), the e-commerce manager could correct this error and make his site even more intuitive and clear.
Not just e-commerce
Many websites offering not only products but also services let you choose from benefits, discounts, and promotions to gain the trust of users.
For example, on https://www.casinoreviews.net.nz/ online reviews are verified because they are analyzed and approved by their team before publication.
Not only do they publish expert reviews of real money casinos, they also show you how they evaluate sites and explain how to get the most from your online gambling experience.
Also, they provide tips on finding your favourite games, getting the most out of bonuses, and resources for problem gamblers.
No matter what you need, they're a trusted source for information on NZ online casinos.
Instead, again about e-commerce, it is worth noting that some websites offer particular services, for example, the sale of Software and Product Keys for programs such as https://www.microsoft.com/. Unfortunately, it is not intuitive for everyone to understand how the installation of such packages works, as there are not many e-commerce companies in the industry!
How to publish a great photo or video review
We all turn up our noses when we come across a dark, blurry photo on the web, and inside we (almost all of us) wonder, "how to trust it if you can't see anything?" Yet, where we all expect a photo to represent a product truly, we often find examples that, instead of clarifying one doubt, create as many. Why? Let's see how to publish a photo or video review.
First of all, you should always focus on the packaging, aesthetics, materials, and overall product quality;
If possible, use a neutral background when taking a photo or recording a video. Even your kitchen table will do!
Make sure the room is well lit; the photo or video should be clear so that you can see all the details and color of the product you purchased;
Zoom in or focus shots on critical features, on details that are important for you to point out to other users;
Try to keep the shot as still as possible to get a sharp, well-defined result;
If the product needs to be tested, be sure to do so for 2 or 3 days before posting your review; otherwise, you can do it as soon as the package arrives!
SEE ALSO: 
The White House, Argues That The Economic Situation In The United States Is Not Dire
Permanent Residence in Portugal
Matt Gaetz Says, Women Who 'Look Like A Thumb' Don't Think About Getting Pregnant
What Are The Most Beautiful Forests in Europe To Hike in?
One-Time Cleaning: The Pros And Cons Of Such A Service