Tourist Dead, Eight Others Injured in Toyota Commuter Van Crash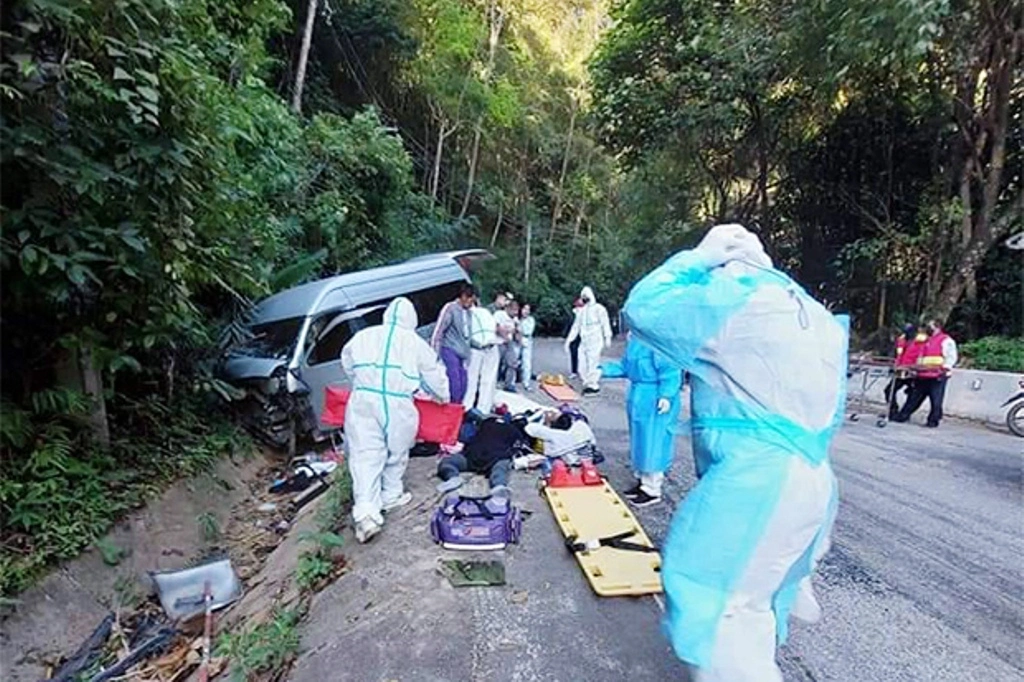 One tourist died and eight others were injured when a Toyota Commuter van crashed on the way down from Doi Ang Khang in Chiang Mai, Thailand on Monday morning, police said.
The accident took place at around 10 am at kilometre marker 15 on a road leading to Chiang Mai's Doi Ang Khang in the Fang district, according to Pol Col Sanchai Panichkul, the district's police chief.
Pol Col Sanchaitold local media that the driver Mr Theera Promree, 39, was driving a Toyota Commuter passenger van from Samut Prakan province to Doi Ang Khang, a tourist attraction when he crashed.
When the Toyota Commuter van was descending from Doi Ang Khang, the driver lost control on a curve. The van and slid off the road. and crashed into a ditch. There were serious damages to the Commuter van's front end.
Rescue workers rushed nine van passengers to a Chiang Mai hospital after they were injured. Mr Thanathorn Vacharatassanukul, 61, suffered serious injuries during the incident. Later that day, he passed away in the hospital.
An investigation was underway to determine the cause of the accident.
Belgian man found dead in Chiang Mai
Meanwhile, Chiang Mai Police yesterday discovered the body of a Belgian man, 69, at a crematorium in Hang Dong's Nam Phrae Subdistrict. Chiang Mai police report that the man's body was found on the steps leading to the crematorium. Police said his head was covered in a plastic bag attached to a bunsen burner.
A suicide note was found on his body, stating that he had not been harmed by anyone. Furthermore, he said he left 20,000 baht in his pocket for funeral expenses. During an inspection, an envelope containing 18,570 baht was found on his body. There are no indications of foul play, police said.