Over 1.3 Million People Sickened By Air Pollution in Thailand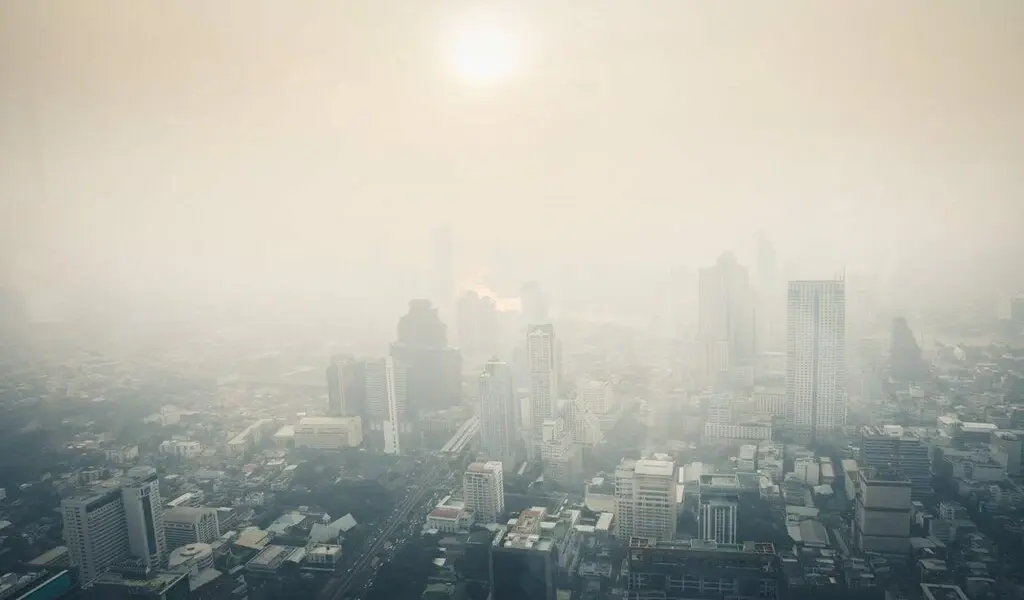 Air pollution in Thailand has strained health services, with nearly 200,000 people hospitalized last week. Bangkok, the country's capital, is the worst affected city, with the air quality deteriorating due to vehicular pollution, industrial emissions, and smoke from agricultural burning.
Thailand's public health ministry reported that rising levels of air pollution had sickened approximately 1.3 million people in the country, and the government has urged children and pregnant women to stay indoors.
Around 50 Bangkok districts have unsafe levels of PM 2.5 particles. The particles are dangerous because they can enter the human bloodstream and cause organ damage. The level of air pollution has exceeded all World Health Organization standards, according to the health ministry.
Due to the incidents of stubble burning in the area, the northern city of Chiang Mai, an agricultural region, is also one of the worst affected.
The government has advised businesses to allow their employees to work from home, and anyone venturing outside should wear a high-quality N95 anti-pollution mask.
To protect young children, the country's nurseries have set up special "no dust rooms" with air purifiers, and the administration has also established road checkpoints to reduce vehicular pollution.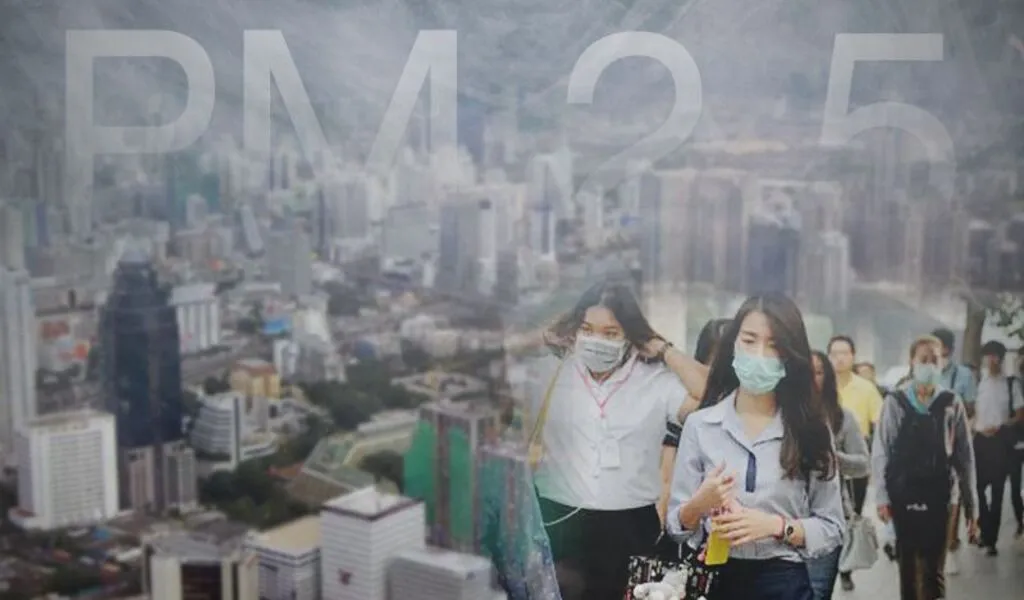 Rising levels of air pollution
The country experienced similar devastation in January and February when the country's air quality plummeted. Aside from vehicular emissions and agricultural fires, "stagnant weather conditions" also contributed significantly to rising levels of air pollution.
According to officials, Thai authorities have urged children and pregnant women to stay indoors and people to wear masks outside as toxic smog blankets vast areas of the country, prompting over one million people to seek medical attention.
Prime Minister Prayuth Chan-o-cha pleaded with farmers not to burn crop stubble and demanded that exhaust-spewing vehicles be banned.
Thailand's Pollution Control Department issued a public health advisory on Friday, advising citizens to "reduce their time doing outdoor activities and use personal protective equipment if necessary."
The elderly, children and pregnant women were warned to stay indoors.
More than 1.3 million Thais have become ill due to air pollution since the beginning of January, according to a senior public health official, with more than 200,000 hospitalized this week alone.
According to Thailand's public health secretary, Opart Karnkawinpong, PM2.5 are dangerous airborne particles smaller than 2.5 micrometers in diameter, roughly 30 times smaller than the diameter of a human hair. They can cause serious health problems like respiratory and cardiovascular diseases and cancer.
"The PM2.5 levels are higher this year compared to the previous two years, owing in part to less travel due to the pandemic, resulting in less pollution," he added.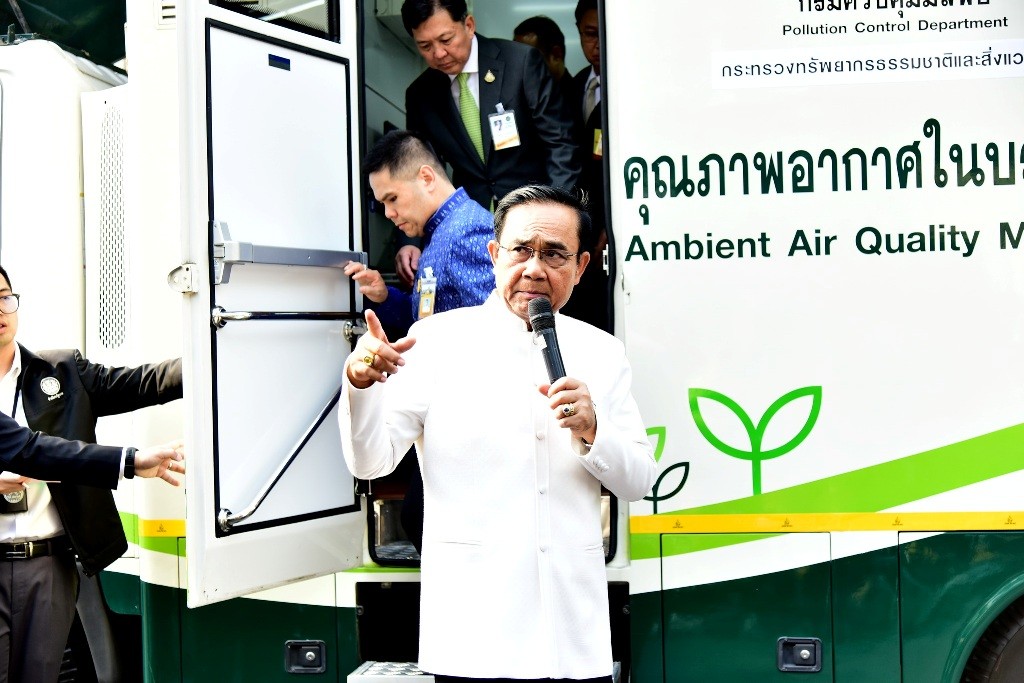 PM2.5 reduction a top national priority
According to the World Health Organization's State of Global Air report, Thailand ranks second among Southeast Asian countries regarding air pollution exposure. Thailand competes with Indonesia yearly to take the top spot for air pollution.
During the dry season, between December and April, Thailand's air quality typically deteriorates due to forest fires and farmers burning their fields to remove waste. According to Thai government officials and environmentalists, open burning, vehicle exhaust, and industrial emissions create ideal conditions for toxic smog.
According to Somporn Chantara, the director of Chiang Mai University's Environmental Science Research Center, this year's "very poor air quality in the north is caused by extensive burning in the region in the agricultural areas and forest of Thailand and neighboring countries."
"The region saw a record amount of burning this year during the air pollution season," he said, referring to Myanmar, Thailand, Laos, and Cambodia.
Thailand's Prime Minister ordered farmers to stop burning agricultural waste completely following last month's three-month ban. Thailand lifted the COVID-19 masking mandate in June, but many Thais have returned to wearing masks due to air pollution.
Thailand's government declared PM2.5 reduction a top national priority in 2019 and issued a detailed five-year smog management master plan.
The World Health Organization recommends that average annual PM2.5 levels not exceed 5 micrograms per cubic meter. According to IQ Air, Thailand's reading in 2021 was 20.2 micrograms per cubic meter.
According to the World Health Organization's State of Global Air report, air pollution was one of Thailand's top ten causes of death in 2019, accounting for nearly 8% of all deaths (more than 41,000 cases), with PM2.5 ranked as the leading risk.