China's Defence Minister Suddenly Missing From World Stage
China's defence Minister Li Shangfu was noticeably absent from a meeting with Vietnamese defence leaders last week, according to three officials with direct knowledge of the matter, amid concerns regarding his more than two-week absence from the public eye.
On September 7-8, Li, 65, was scheduled to attend an annual gathering on defence cooperation hosted by Vietnam on its border with China; however, the meeting was postponed after Beijing informed Hanoi days before the event that the minister had a "health condition," according to two Vietnamese officials.
Reuters is the first news organisation to disclose the sudden postponement of the meeting and the reasons given by China.
The State Council Information Office, along with China's defence and foreign ministries, did not immediately respond to a request for comment regarding the Vietnam event. Thursday evening, attempts to contact the Vietnamese embassy in Beijing were unsuccessful.
The abrupt cancellation of Li's trip follows China's unexplained replacement of Foreign Minister Qin Gang in July after a lengthy absence from public view and a reorganisation of the leadership of the People's Liberation Army's elite Rocket Force in recent months, actions that have raised questions about the Chinese leadership's decision-making.
Qin's meteoric ascent through the ranks of the Communist Party was partially attributed to his closeness to President Xi Jinping, making his removal after just seven months on the job even more unexpected. Initially, Chinese officials stated that Qin's absence from public view was due to his health.
In March, Li was named to his current position. Diplomats and other observers observe him attentively because, like Qin, he is one of China's five State Councillors, a cabinet position with a higher rank than a regular minister.
Under the condition of anonymity, a U.S. official stated that Washington was aware of Li's cancelled meetings with the Vietnamese. Last week, U.S. Vice President Joe Biden visited Hanoi, where the two countries signed a historic upgrade to their partnership.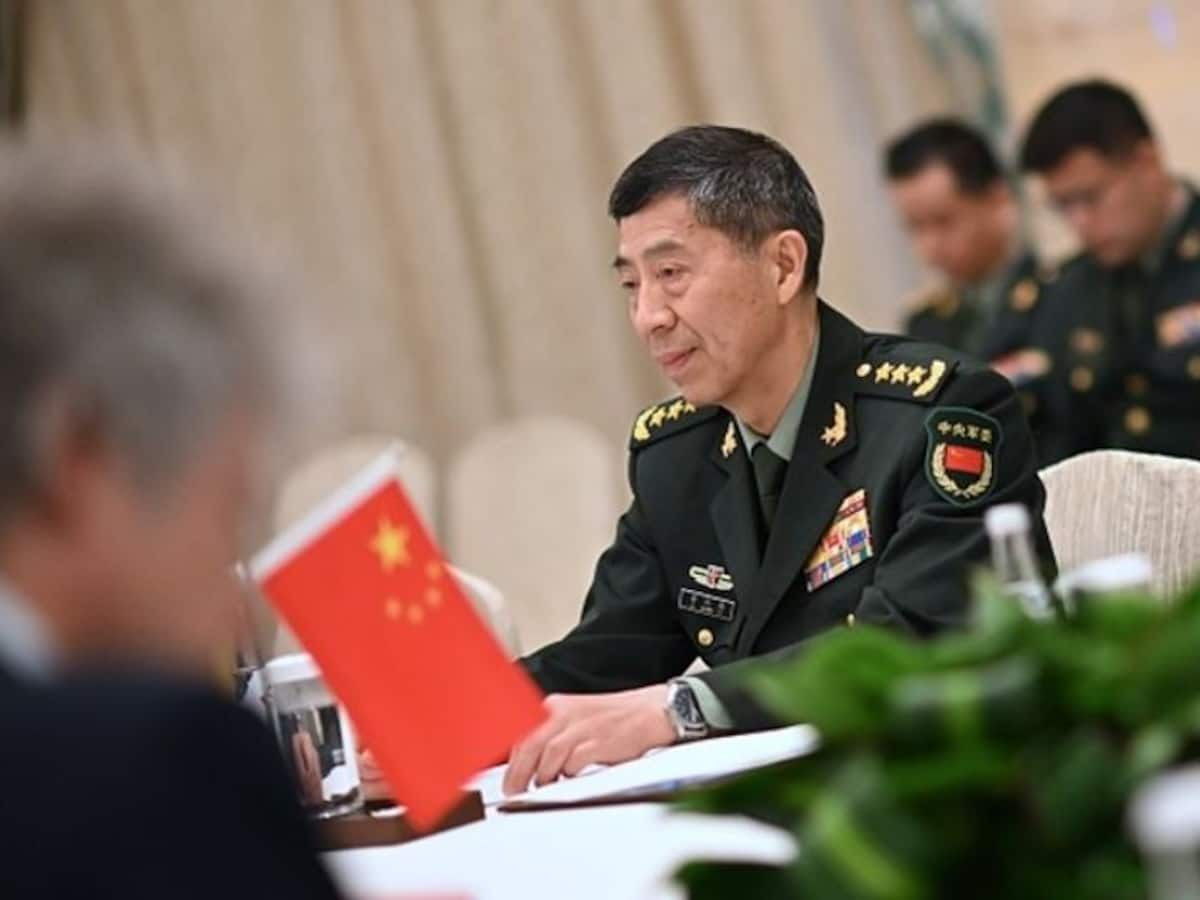 Li's extended absence from public view has generated discussion. On September 8, U.S. Ambassador to Japan Rahm Emanuel posted on X, formerly Twitter: "First Foreign Minister Qin Gang disappears, then Rocket Force commanders vanish, and now Defence Minister Li Shangfu has not been seen in public for two weeks. Who will win this unemployment contest? Youth in China or Xi's cabinet?"
When asked about Emanuel's post this week, a Chinese Foreign Ministry spokesperson told reporters that she was "not aware of the situation."
Li was last seen on August 29 delivering a keynote address at a security forum with African nations in Beijing. Prior to that, he attended high-level meetings in Russia and Belarus.
The Chinese minister of defence is primarily in charge of defence diplomacy and does not command combat forces. He is less well-known than the foreign minister, who appears frequently in state media.
Alfred Wu, associate professor at the Lee Kuan Yew School of Public Policy in Singapore, said that Li's disappearance so soon after Qin's demonstrates how enigmatic Chinese elite politics can be to the rest of the world.
"China under Xi simply does not feel the need to explain itself to the rest of the world."
In 2018, the United States sanctioned Li for purchasing munitions from Russia's largest arms exporter, Rosoboronexport.
Chinese officials have repeatedly said they want those sanctions dropped to facilitate improved discussions between the two sides' militaries. During a defence conference in Singapore in June, U.S. Defence Secretary Lloyd Austin attempted to have a conversation with Li, but they never got beyond a salutation.
In 2016, Li was named deputy commander of the military's then-new Strategic Support Force, an elite organisation tasked with expediting the development of space and cyber warfare capabilities. From 2017 until he became defence minister, he then oversaw the military's procurement agency.
In a rare announcement in July, the unit stated that it was attempting to "clean up" its bidding process and invited the public to report irregularities extending back to 2017. There is no new information regarding potential findings.
Meanwhile, Taiwan has reported that China has flown 68 military aircraft and dispatched 10 naval vessels into areas surrounding the self-governed island on what appears to be the second day of military training exercises commanded by the Shandong aircraft carrier.
Beijing, which views Taiwan as its own territory and has not ruled out the use of force to accomplish its objective, has increased military and political pressure on the democratic island in an effort to bolster its claim to sovereignty.
Sixty-eight PLA aircraft and ten PLAN vessels were detected around Taiwan at approximately 6:00 a.m. on Thursday (22:00 GMT on Wednesday), according to a statement from Taiwan's Defence Ministry.
Compared to the previous day, when Taipei reported detecting 35 warplanes, the number represented a significant increase.
Taiwan's Defence Ministry stated that some of these aircraft and warships were en route to an unidentified location in the Western Pacific to "conduct joint sea and air training with the Shandong aircraft carrier."
It said the vessel, one of two operational aircraft carriers in the Chinese fleet, was about 60 nautical miles (equivalent to about 111km) southeast of the island's southernmost point and travelling into the Western Pacific.
Japan also observed Chinese vessels transiting the Miyako Strait en route to the region.
China has not issued an official statement regarding any military exercises taking place in the region.
In recent months, the United States and its allies have increased "freedom of navigation" traverses of both the Taiwan Strait and the contested South China Sea to demonstrate that both waterways are international.
China has increased its military operations around Taiwan, condemning what it calls "collusion" between self-proclaimed Taiwan independence forces and the United States.
Taiwan's Foreign Minister Rebukes Elon Musk Over China Comments