Benjamin Gunst Teams Up Men from all Over the World to Bridge the Gender Gap in Europe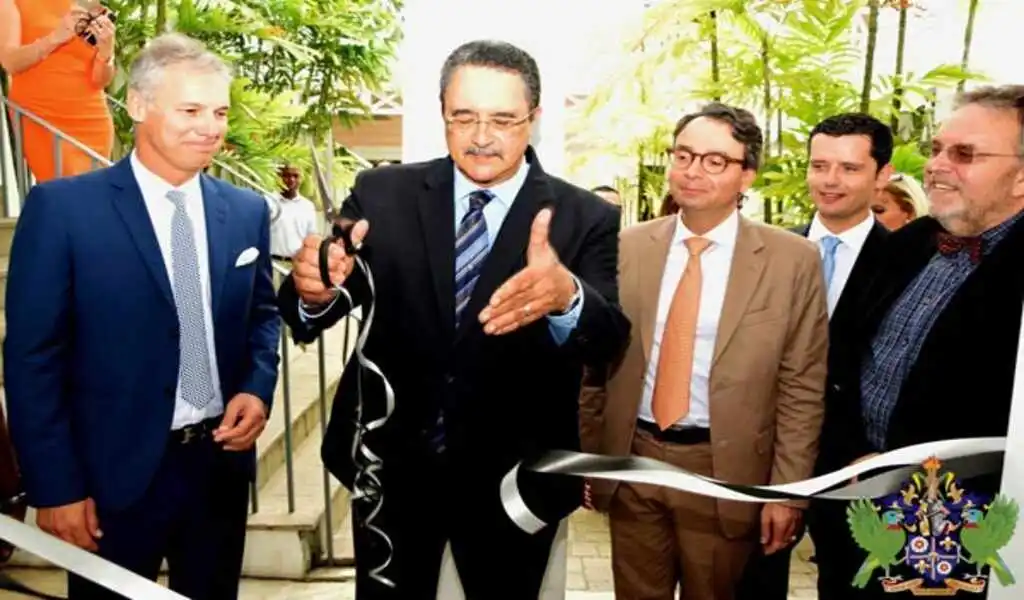 Benjamin Gunst: Europe has leaped gender inequality initiatives around the world. The continent leads the UN's gender inequality index in most domains, including power, money, health, knowledge and time. The keys to Europe's success include the unwavering support of governments and, most importantly, the determination of its people to look for a change in a men-controlled society.
However, like many other regions worldwide, a different Europe is marginalized and struggles to meet primary domains such as safety and equal pay. According to a poll run by the European Parliament, Europeans believe the clearest gender inequality to be violence against women (48%), followed by the pay gap (43%). Trafficking and prostitution reach the third place with 36%.
Looking at the initiatives promoted by its governments and Europeans' high lifestyle quality standards, it is difficult to determine that women in Europe are still suffering from Gender Inequality. Even though Europe tops the list worldwide, the situation in the continent is not homogeneous. While countries such as Sweden, France and Luxembourg are experiencing a low gender gap dominion, former Soviet and Balkan countries are way behind in guaranteeing women's rights that might be considered fundamental in Switzerland, for example.
Benjamin Gunst and the Origin of the Men Movement Foundation
Benjamin Gunst is a Quebecoise digital nomad and graphic designer that has been in Europe for the last six months. Growing up in Canada, he faced the difficulties of living with his single mom, abused psychologically by a society that was not ready yet for women empowerment. Benjamin Gunst and his mom were abandoned by his father when he was three years old, who moved with another family.
Benjamin Gunst's mom, who was suffering from depression because of a problematic separation process, also encountered criticism in her everyday circle, including in her workplace, where deprecating comments about divorced women became part of her routine. His mom attempted to commit suicide when he was five. She was saved in ER and then treated like a crazy woman and locked down for months in a mental health facility.
This experience led Mr. Gunts to understand the importance of supporting women no matter where they are. He believed that if this experience happened in a developed country such as Canada, other countries might encounter increased difficulties.
The Men's Movement Foundation is a non-profit organization founded in North Macedonia that helps men and boys learn, understand and fight against gender inequality.
Led by a multidisciplinary team, The Men's Movement Foundation's mission is to help combat violence against women and promote gender equality in Eastern Europe. They do this by working alongside local companies and providing them with conscious talks and activities to understand gender inequality and assess the gap within their own companies.
The Men's Movement Foundation also supports the victims of domestic violence, sexual assault, and harassment in North Macedonia, Albania, Kosovo, and Hungary.
Bridging the gap in North Macedonia
North Macedonia presented its own first Gender Equality index in 2019 in an effort to measure the elements that can be improved within their society. The index showed a lot of room for improvement in all the dominions. However, it highlighted the power dominion based on the number of women presented in the National Parliament.
The Men's Movement Foundation, whose endeavors in North Macedonia have focused primarily on supporting the victims of gender despair, launched a campaign of traditional mass marketing. When asked about his participation, Benjamin Gunst said, "I intend to expose microsexism, a subtle behavior in the way we communicate with each other that underestimates women and finally affects their self-esteem."
The Canadian artist, who recently joined the Skopje branch's foundation, conceived the entire campaign. Gunst, who will return to the Schengen area soon, is willing to present his art to the places he visited before, such as Luxembourg, Switzerland, Italy, Denmark, and France.
Men Standing up for the Refugees Women
The organization is also working alongside asylum-seeker women in Europe. The team has implemented special programs alongside UN Women across several countries to help these women prepare for entrance into a new society. The aim is to help them prepare to integrate into the European communities and support them in the multiple ways they might need.
People Also Read:
A New Model for Bundesliga: The possible End of the Bayern's Reign
Pastor Chris Oyakhilome's Biography Qualifies Life-Changing Skills Through Global Ministers' Classroom
3 Best Charming Special Day Suggestions For Your Spouse