7 Out of the Box Fundraiser Ideas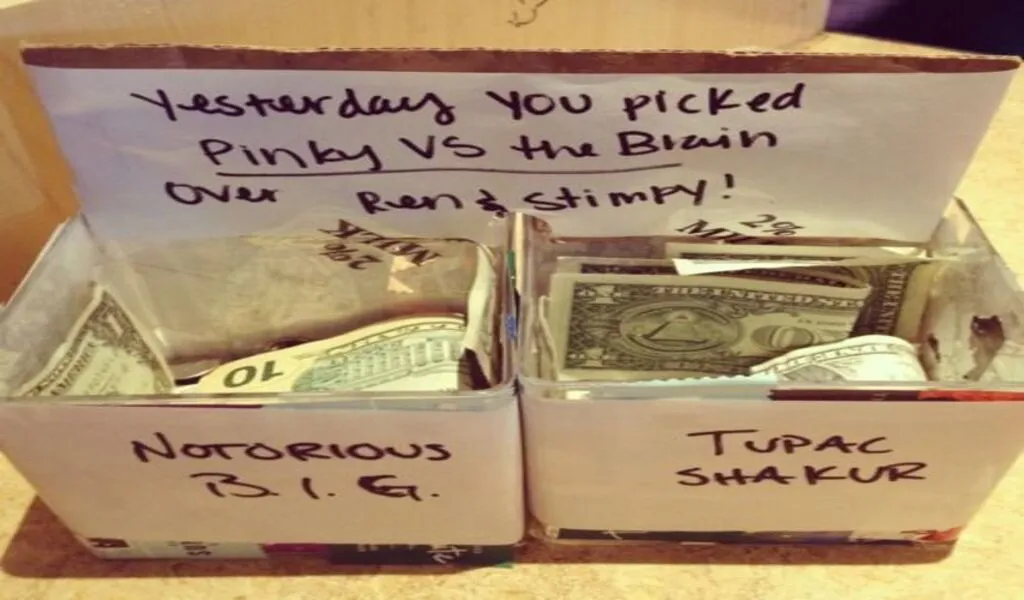 Fundraising is a critical aspect of any charity or nonprofit organization, as it allows them to continue providing important services and support to those in need.
There are many different approaches to fundraising, and coming up with unique fundraiser ideas for your organization can be a challenge.
Don't worry though, our article has you covered. In this article, we will provide you with a variety of fundraising ideas which are sure to make your next fundraising event a huge success.
Hunting Trips by Charity Safaris
One of the most unique and exciting fundraising ideas available is a hunting trip by Charity Safaris. These hunting trips can be sold at auction to the highest bidders or as an item to be won in raffles.
These trips allow hunters to participate in a once-in-a-lifetime hunting experience while supporting a good cause.
Participants can choose from a variety of trips, including hunting expeditions to exotic locations like South Africa, New Zealand and Argentina.
Charity Safaris arranges for the whole trip, including accommodation, trained guides as well as the weapons for hunting.
This way, you don't have to worry about arranging the trip and can focus on your event completely.
And the best part of these trips are that they are fully funded by donations and Charity Safaris allows you to keep all the profits for your organization.
Email Campaigns
An effective way to raise funds is through direct mail campaigns. This involves sending out letters or postcards to your supporters, asking for a financial contribution.
Be sure to include a clear message about the impact your organization is making and why their support is critical.
One massive advantage of using this method is that you are able to target specific groups, such as past donors or members of a particular community.
Bake Sales
Bake sales are a classic and simple fundraising idea that can be a great option for organizations of all sizes.
The beauty of a bake sale is that it can be organized quickly and with minimal effort, making it a great option for those short on time or resources.
All that is required is for volunteers to bring their baked goods to the sale, and for the organization to provide a space for the event to take place.
Bake sales are also an enjoyable and social activity that can bring members of the community together, making them a great way to raise awareness about your organization and its mission.
Furthermore, with the increasing popularity of gourmet and specialty baked goods, bake sales can be a great way to generate significant funds.
Whether you choose to hold a bake sale in your local park, at a local community center, or on your organization's premises, this is a fun and effective fundraising idea that can make a big impact.
Crowdfunding
Online fundraising is also becoming increasingly popular, with many nonprofits using platforms like GoFundMe or Kickstarter to reach a wider audience.
These platforms allow you to share your story, set a fundraising goal, and accept donations directly from your supporters. They also provide a great way to keep your supporters informed about your progress and updates.
Movie Nights
A movie night can be a fun and exciting way to raise funds for your organization.
Whether you choose to host the event in a local park, community center, or even at your own facility, a movie night can be a great way to bring the community together and raise awareness about your cause.
To make the event even more impactful, you can ask local businesses to sponsor the event and provide refreshments, or even offer up a special prize for the best-dressed movie-goer.
Additionally, you can also make the movie night a ticketed event, with a portion of the proceeds going directly to your organization.
With a little creativity, you can turn a movie night into a unique and memorable event that will help you generate funds and build relationships with your supporters.
Whether you choose to show a classic film or a recent blockbuster, a movie night is a fun and effective way to raise funds for your organization and make a positive impact in your community.
Balloon Raffles
Balloon raffles can be a great idea for fundraisers, offering a unique spin on an ordinary raffle event. In this type of raffle, participants pay an entry fee to acquire a balloon with a piece of paper inside.
Once the event starts, the excitement builds as participants pop their balloons to see if they are the lucky winner of the raffle ticket.
These types of events not only offer a fun and interactive way to raise funds, but they also provide an opportunity for people to come together and enjoy time with family and friends.
Whether you choose to hold the event at a park, community center, or your own facility, balloon raffles are a creative and enjoyable way to generate funds and build relationships with your supporters.
Benefit Concerts
Benefit concerts are a popular and effective way to raise funds for charitable causes.
By bringing together musicians, artists, and other performers, these events can create a memorable experience for attendees while also raising awareness and funds for a good cause.
Benefit concerts can also attract a large and diverse audience, making them an excellent opportunity to reach a wide range of people and generate significant contributions.
Additionally, many artists are eager to support causes they believe in, making it easier to attract high-quality talent to the event.
Final Thoughts
Fundraising is a crucial aspect of nonprofit organizations and they don't have to be done in the same old way.
There are many creative and exciting ways to raise funds for your cause.
From bake sales to movie nights, there is something for every organization. Direct mail campaigns, crowdfunding, balloon raffles, and benefit concerts are also great options for generating funds and building relationships with supporters.
With a little creativity and effort, your organization can turn these ideas into successful and impactful fundraising events.
Related CTN News:
Best Ways to Turn your Home's Equity into Cash
Thailand Issues 10 Step Guide on Cannabis to Tourists
The Ultimate Guide to Choosing Accurate SpO2 Sensor