The Ultimate Guide to Choosing Accurate SpO2 Sensor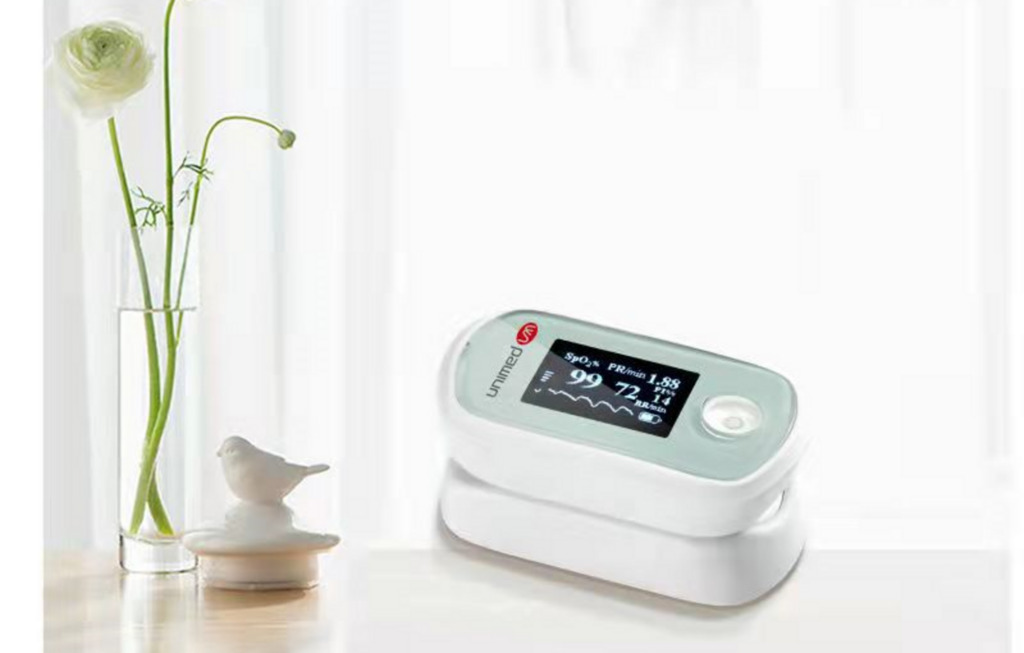 The SpO2 sensor is a medical device that utilizes non-invasive infrared technology to measure the oxygen saturation of fingers, toes, ears, etc.
The test result is expressed in numerical form and is essentially the amount of oxygen bound in the blood in the percentage of the total blood volume.
Generally speaking, most people have blood oxygen levels between 95 and 100%, with lower levels in the blood during sleep.
The normal body regulates its own blood oxygen levels. If there is insufficient oxygen in the blood, the body's ability to breathe is affected, and in some cases, organs may not function properly.
In addition, many people with chronic diseases (e.g., asthma, heart disease, and chronic obstructive pulmonary disease) need to monitor their blood oxygen levels on a long-term basis to ensure that their condition does not deteriorate.
Reusable SpO2 sensor vs. disposable SpO2 sensor
Generally, reusable oximetry probes (SpO2 sensors) are used in ICUs, emergency departments, outpatient clinics, home care, etc.; disposable oximetry probes (SpO2 sensors) are used in anesthesia, operating theatres, and ICUs.
So why are both reusable and disposable oxygen probes (SpO2 sensors) available in the ICU? There are no strict boundaries to this question.
Some hospitals are more focused on infection control or have relatively abundant expenditures on medical consumables.
Typically, they use disposable oxygen probes (SpO2 sensors) for individual patients, which are safer, more hygienic, and avoid cross-contamination.
Of course, some hospitals will apply reusable blood oxygen probes (SpO2 Sensor).
In this case, care should be taken to clean and disinfect them thoroughly after each use to ensure no residual bacteria are left behind to avoid affecting other patients.
Top 5 critical Considerations for SpO2 Sensor selection
1. Physical characteristics
Age, weight, and application site are all major factors affecting the type of SpO2 sensor suitable for the patient. Incorrect sizing or using a sensor not designed for the patient may affect comfort and correct readings.
Determine if the patient falls into one of the following general age groups: neonate, infant, child, or adult. If the patient falls between the two different age groups, the patient's weight can be used to determine the more appropriate type of sensor to use.
In addition, please determine where the desired application site is; SpO2 sensors are designed to be used on specific parts of the body, such as the fingers, head, toes, feet, ears, and forehead. For example, a finger sensor may be used for an adult patient, while a forehead sensor may be chosen for a neonatal patient.
2. Monitoring duration
From spot checks and short-term monitoring to long-term monitoring, not all sensors are created equal: different medical situations require different needs in terms of monitoring time.
Consider reusable clip-on sensors for immediate application and to reduce waste when spot-checking patient vital signs.
For patient comfort, consider reusable soft sensors when a patient needs to be monitored for longer than a simple spot check.
For long-term monitoring, consider additional comfort, breathability, and ease of re-application through disposable flexible sensor systems.
3. Movement of the patient
When selecting a SpO2 sensor, the amount of patient movement or activity may affect the type of sensor required.
The patient is under anesthesia or unconscious.
The patient is likely to be trembling or hypermobile in a hospitalized situation.
Patients are in situations such as ambulance transport, high mobility in hospitals, or sleep studies.
Patients are in situations where exertion occurs (e.g., a six-minute walk test).
4. Mitigating cross-contamination
Reusable sensors must be carefully cleaned to limit the risk of cross-contamination.
Always disinfect reusable sensors before and after use. When disinfecting sensors, a 10% bleach solution is generally recommended. Consider using disposable sensors if the potential for cross-contamination is high or if frequent disinfection is required.
5. Use of Certified Sensors
Make sure the SpO2 sensors are certified. Choosing a pulse oximeter that is CE marked and conforms to ISO 80601-2-61, such as Unimed SpO2 sensors.
Unimed: top choice for SpO2 sensors
While pulse oximetry has evolved to be one of the most common medical devices, when selecting the right oximeter, it is still important to be wary of cheap, unproven, non-hospital grade devices that offer a low price in exchange for lack of accuracy and reliability. This article here recommends the Unimed oximeter for the following reasons:
1. A wide range of options
Unimed produces disposable blood oxygen probes (SpO2 Sensor) and reusable blood oxygen probes (SpO2 Sensor) to suit a wide range of people and can cover a wide range of probe types and models.
2. Clean and hygienic
The disposable Unimed blood oxygen probes are manufactured and packaged in clean rooms, reducing the risk of infection and cross-contamination.
3. Good compatibility
Unimed has the most adaptable technology in the industry and is compatible with all major monitoring models, such as Masimo, Datascope, Nellcor, Nihon Kohden, Philips, and more.
4. Quality assurance
The Unimed medical supplies are CE, FDA, Anvisa, and MDSAP approved and comply with ISO 80601-2-61 and ISO 10993series specifications.
5. Cost-effective
Unimed has been a medical device manufacturer for over 20 years, supplying international quality in bulk at local prices.
In summary, oximetry is important in monitoring human health, and there is absolutely no room for sloppiness when choosing the right oximeter. If you are in need of SpO2 sensors, please look to Unimed for professional solutions.
Related CTN News:
How to Choose the Best Cannabis Seeds: Buying Guide
Top Consideration When Buying a High-Quality Mulching Machine
Best Ways to Turn your Home's Equity into Cash