How To Redact In Adobe Acrobat? A Step-by-Step Guide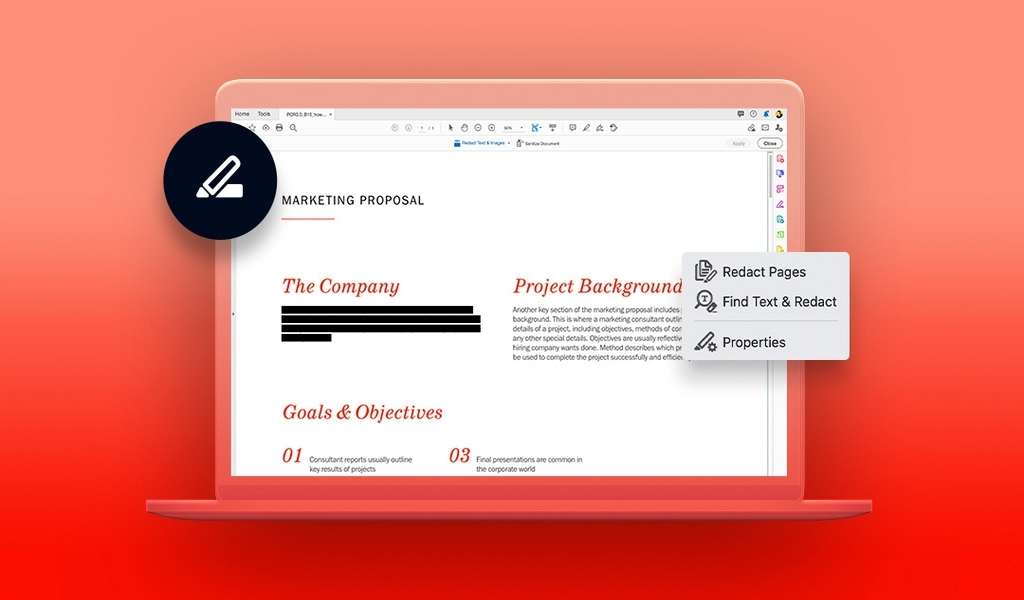 How To Redact in Adobe – Adobe is one of the most widely used software for document editing and manipulation, and it provides users with a plethora of tools to ensure that their documents are safe, secure, and free from any unauthorized access.
One of these tools is the redaction feature, which allows users to black out sensitive information from their documents. In this article, we will provide you with a step-by-step guide on how to redact in Adobe.
What is Redaction in Adobe?
Redacting is removing sensitive or confidential information from a document before sharing it with others.
Redacting in Adobe Acrobat allows you to black out text, images, or entire pages from a PDF file.
Why Redact in Adobe?
There are several reasons why you might need to redact in Adobe. Some of the most common reasons include:
Protecting confidential information such as social security numbers, credit card numbers, or personal health information
Removing sensitive information from legal documents or court transcripts
Removing information from public documents that are exempt from disclosure laws
Protecting trade secrets or proprietary information
Here are some steps to redact in Adobe Acrobat:
Open the PDF file in Adobe Acrobat and select Tools > Redact.
Choose the type of content you want to redact from the Mark for Redaction dropdown menu. You can choose Text & Images, Pages, or Find Text.
Use the cursor to mark the content you want to redact. You can also use the Find Text option to search for specific words or phrases and mark them for redaction.
When you have marked all the content you want to redact, click Apply in the secondary toolbar. A dialog box will ask you to confirm that you want to permanently remove the marked content. Click OK to proceed.
Save your file as a new PDF document. The redacted content will be replaced by black boxes or custom text if you have chosen that option in the Redaction Tool Properties dialog box.
Optionally, you can also remove hidden information from your PDF file, such as metadata, comments, attachments, or JavaScript. To do this, select Tools > Redact > Remove Hidden Information and click Remove in the dialog box that appears.
Save your file again as a new PDF document.
Tips for Redacting in Adobe
Always make a copy of the original document before redacting it. This will ensure that you have a backup copy of the document in case you need it later.
Use the "Search and Redact" tool to automatically find and redact specific words or phrases throughout the document.
Make sure to double-check your redactions before saving the document. Once you have applied redactions, they cannot be undone.
Use the "Examine Document" tool to check for any hidden text or metadata that might reveal sensitive information.
Conclusion
Redacting in Adobe is essential for anyone dealing with sensitive or confidential information.
With Adobe's built-in redaction tools, it is easy to redact text or images from your documents while leaving the rest untouched.
Following these steps, you can redact sensitive information from your PDF files using Adobe Acrobat.
RELATED CTN NEWS:
How To Find Your WordPress Login URL?
How To Start A Podcast On Spotify? Guide For Future Podcasters
How To Play Baccarat? Rules And Strategies To Improve Your Chances Of Winning