Automotive Adhesives: Superior Bonding Solution for 2023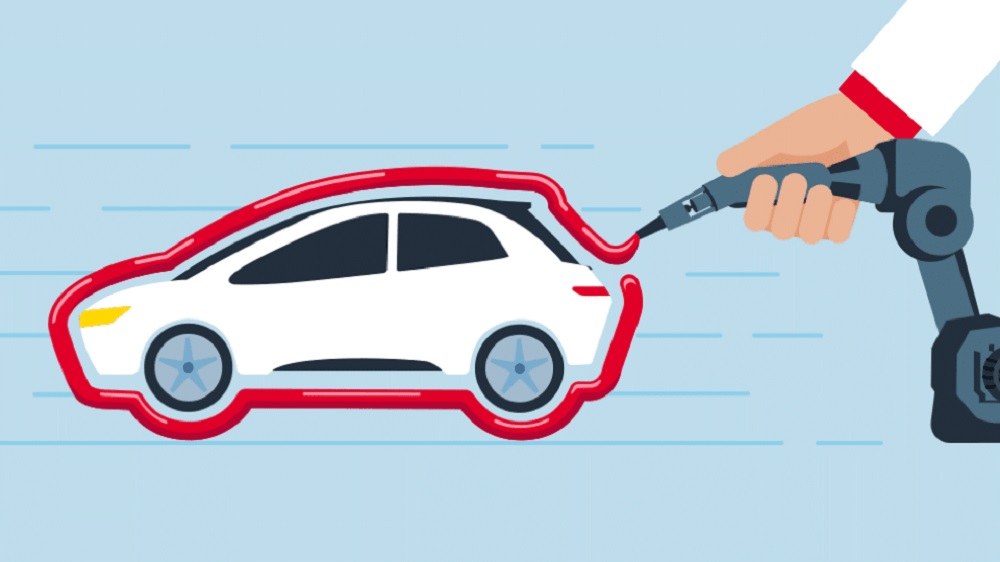 The automobile industry is among the largest industries worldwide. The players in the industry are developing next-generation vehicles with the availability of innovative design and production solutions. One solution that is emerging as a vital factor in the manufacturing of modern automobiles is automotive adhesives.
For bonding different surfaces and parts in a vehicle during its manufacturing or repair process, welding, rivets, bolts, and screws were considered important requirements. However, through the years, automotive adhesives and sealants caught up with these conventional bonding solutions and even managed to surpass them by improving in strength, durability, and other characteristics.
How Are Automotive Adhesives Replacing Conventional Bonding Solutions?
Adhesive bonding is a time-saving, cost-effective, and safer method of assembling vehicle parts while the manufacturing and repairing process. Automotive adhesives have improved significantly over the year in their strength and durability. Nearly 15 kilograms of different adhesives are used in today's automobile parts assembling during the manufacturing process of an average family car.
Their use is also enabling original equipment manufacturers (OEM) in reducing the weight of the original automobile parts, resulting in the rapid production of lightweight and highly efficient vehicles. Lightweight vehicles are becoming a popular choice among consumers owing to their efficiency and reduced complexity.
Adhesives have improved vehicle aesthetics also, by making it possible to design flexible ways. The use of welding and bolts were limiting the customization of automobiles. Adhesives of various types are not only facilitating simplified and improved production but also providing better flexibility to customize a vehicle's interior and exterior design.
Modern automobiles such as passenger electric vehicles cars are increasing the addition of various gadgets to the vehicle. Their purpose range from enhancing the driving experience to providing entertainment or infotainment to passengers. The addition of these parts to the vehicle interiors and exteriors is simplified with the use of adhesives.
The adhesives and sealants are applied in the vehicle development stages such as the production of body components, gearboxes, and engines. Along with this, adhesives also have applications in joining mounted parts including seat arrangements, steering wheels, and wing mirrors.
Types of Adhesives Used in the Automotive Industry
The applications of automotive adhesives are of a wide range based on the type of adhesive materials. The adhesives in the automotive industry are applied for bonding surfaces of materials such as glass, rubber, leather, plastics, metal, and fabrics. They are also applied over painted surfaces.
Automotive adhesives are classified based on the factors like chemical composition, form, and load-holding capabilities, among others. Adhesives based on chemical composition are epoxy, polyurethane, polyimide adhesives, and others. Among them, epoxy and polyurethane have wide applications in the assembly of vehicle parts due to their high strength, flexibility, and permanent elasticity characteristics.
Adhesives available in the physical form are categorized as liquid, paste, film, and pellets. Film and liquid form adhesives are widely used owing to their ease of use and availability in required specifications. The film adhesives are available in 2mm to 8mm thickness for various applications in vehicle assembly.
Automotive adhesives classified based on physical structure are hot melt, reactive hot melt, thermosetting, pressure sensitive, and contact adhesives. Structural adhesives are increasingly replacing welds and allowing OEMs more flexibility in manufacturing automotive parts. These adhesives form strong and highly durable adhesion. They have resistance to environmental factors such as moisture, temperature, and chemicals as well.
Lastly, automotive adhesives based on capabilities are categorized as structural, semi-structural, and non-structural adhesives. Structural adhesives are available in forms such as paste, films, and liquids. The commonly available structural adhesives are acrylics. epoxies, cyanoacrylates, and urethanes. Structural adhesives are used for critical bondings, whereas, semi-structural and non-structural are used for medium to minor bonding applications.
Automotive Adhesives Market Insights
The automotive industry has come a long way since its inception. Today, there are plentiful brands in the industry manufacturing all kinds of vehicles and automotive parts. With rising environmental awareness, industry players are turning towards eco-friendly solutions. Electric vehicles are considered a major trend in the automotive sector nowadays.
Automotive adhesive solutions are expected to play a major role in the upcoming years, as they facilitate several advantages over conventional bonding solutions and manufacturing processes. The vehicle's weight, cost, and production time can be significantly reduced with the use of various adhesives in the assembly process.
Some of the major providers of automotive adhesives products are 3M; H.B. Fuller Company; Arkema; DuPont; Huntsman International LLC.; Henkel AG & Co. KGaA; and Sika AG. The growing demand for easing and fast-moving vehicle production and repair processes is likely to fuel the demand for automotive adhesives in the coming years.