The Science Behind a DTF Printer: A Deep Dive into Technology and Innovation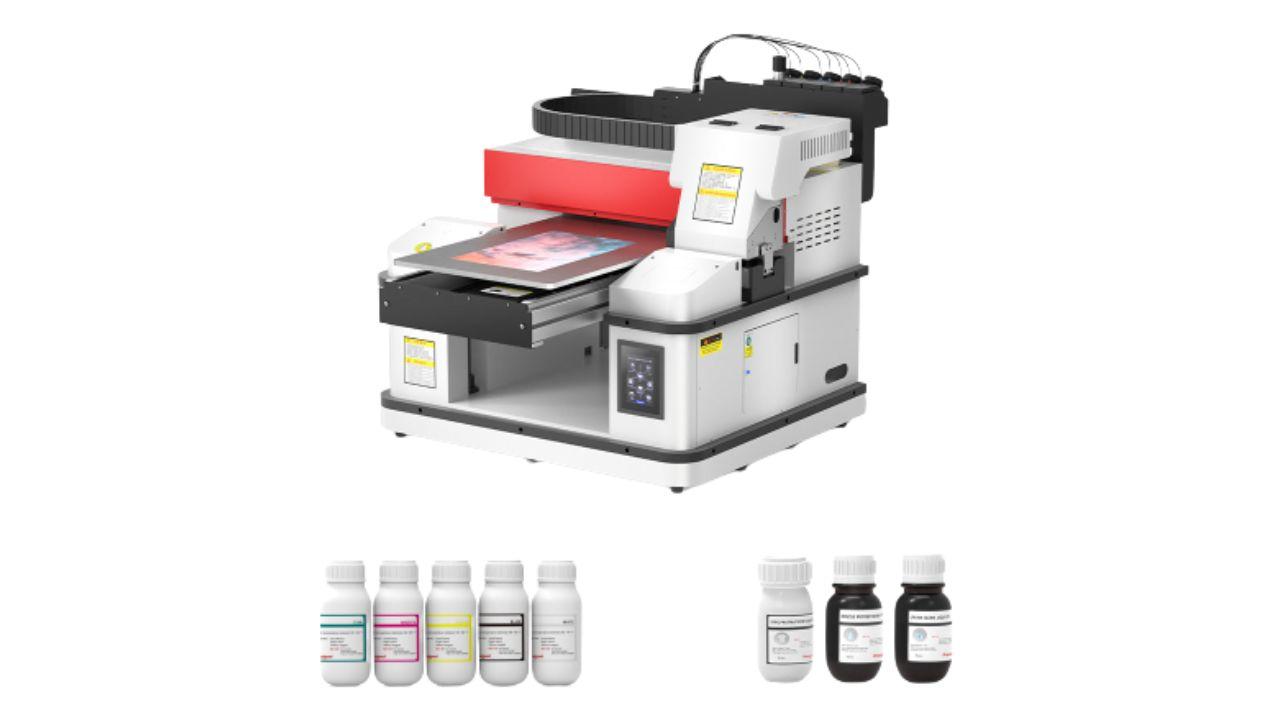 In recent years, the garment decoration and printing world has witnessed the rise of a technology that promises to redefine the boundaries of design transfer: DTF printer. Short for Direct-To-Film, DTF printing is revolutionizing the way designs are rendered on fabrics and other products. This article aims to demystify the state-of-the-art technology and remarkable innovation propelling the direct to film printer.

What Exactly is a DTF Printer?
At its fundamental level, a DTF transfer printer is an ingeniously engineered machine designed to print designs directly onto a specialized film. Instead of printing on the fabric, this film, carrying the design, is transferred onto garments using a blend of heat and adhesive. The method distinguishes itself from the long-standing tradition of screen printing and the more contemporary DTG (Direct-To-Garment) printing.
The Inner Workings of a Direct to Film Printer
DTF printers deploy a precision-focused mechanism by releasing droplets of uniquely formulated ink onto a transparent film. Following the printing, adhesive powders are applied to the ink, ensuring the design can robustly bond with the fabric during the subsequent heat transfer step. The end-products delivered by a DTF transfer printer are notably vibrant, long-lasting, and versatile enough to grace a myriad of materials, including those that pose challenges for other printing modalities.
The Specialized Inks Driving DTF Printers
The success and efficacy of DTF printers heavily rely on their proprietary inks. Unlike inks in other printers, these are synthesized to dry almost instantaneously upon film contact, ensuring designs that are sharp and devoid of smudges. When synergized with adhesive powders, these inks guarantee that designs retain their vibrancy and structural integrity even after repetitive wash cycles.

Why the Direct to Film Printer Stands Out?
Unparalleled Versatility: With DTF, designs can be embossed on a plethora of materials – from synthetic fabrics and cotton to leather and even some rigid surfaces.
Unmatched Precision: The technological prowess of DTF printers facilitates the reproduction of designs teeming with intricate details and subtle gradients with utmost clarity and fidelity.
Eco-Commitment: A reduced waste footprint and the elimination of toxic chemicals make DTF printing a frontrunner in environmentally responsible garment decoration.
Peeking into the Future of Transfer Printer Technology
The surging demand for tailor-made, instant garment printing is thrusting transfer printer technology, especially DTF, into the spotlight. We are on the cusp of witnessing breakthroughs in ink technology, augmented printing velocities, and even more sustainable printing processes. The horizon looks promising for DTF printing.
Wrapping Up
The transformative impact of the DTF transfer printer, or more broadly the direct to film printer, on the garment and decoration industry is palpable. As this technology continues to gain traction and as innovators refine its capabilities, the possibilities seem boundless. For ventures eyeing a foray into garment printing or those mulling an upgrade, DTF printers unfurl a canvas of opportunities, blending unparalleled quality with a commitment to the planet.