Today's Daily Horoscope For Sep. 21st, 2023 – THURSDAY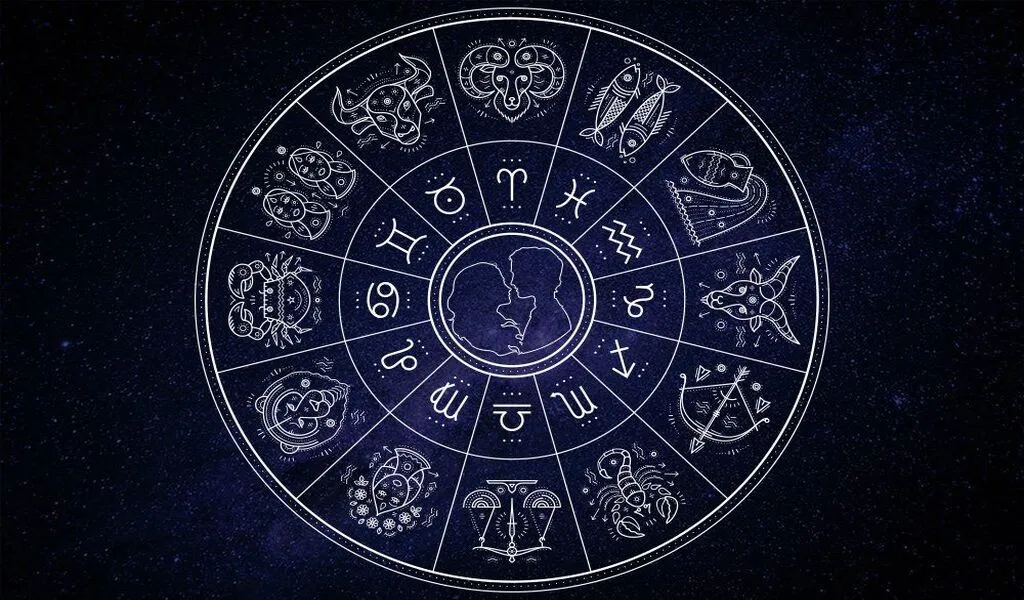 (CTN NEWS) – Daily Horoscope  – How prepared are you for the day? Are you aware of what to look out for? Check out your daily horoscope for September 21st, 2022, below to find exactly what your stars have in store for you!
THE DAILY HOROSCOPE FOR SEPTEMBER 21st, 2023, IS BELOW
DAILY HOROSCOPE FOR ARIES  | Mar 21 – Apr 19
What does authenticity mean to you, beloved Aries? How do you consistently present your true self, day by day and month by month? Consider this your gentle nudge to remain genuine in every circumstance.
Those in your company may need to recalibrate their expectations.
However, if you've been brutally candid to the extent that it has caused harm, it's time to take a step back and reevaluate your choice of words. There's a means to express your honesty without being excessively severe.
Embrace "tenderness" and "compassion" as your guiding principles.
DAILY HOROSCOPE FOR TAURUS  | Apr 20 – May 20
Each thought carries a vibration, and these vibrations shape the experiences you draw into your life. Hence, Taurus, it's crucial to be mindful of the energy you're emitting. Repeatedly recounting tales of hardship and chaos will only prolong your suffering in the tangible world.
At this moment, the Universe is extending an opportunity for you to rewrite your narrative. So, even if it initially seems somewhat idealistic, replace the old story. You possess the wisdom to discern what's best for you and what you must strive for.
Trust in the ample support available to facilitate this transformative shift.
DAILY HOROSCOPE FOR GEMINI  | May 21 – Jun 20
You've traveled this path before, Gemini. You've buried your emotions and quieted the inner voice of your soul. Of course, you're well aware of the consequences of betraying yourself, my dear.
Just for today, be truthful about your feelings, both with yourself and with others. Share with your soul companions how you desire to receive love and support.
Simultaneously, if the need arises to assert yourself or set boundaries, don't hesitate to do so. You are fully cognizant of your limits, and it's your responsibility to reaffirm them whenever necessary.
DAILY HOROSCOPE FOR CANCER | Jun 21 – Jul 22
The interesting thing about desires is that they often multiply over time. Just as one wish is granted, another emerges, vying for our attention. In essence, we never achieve true contentment because we're constantly exclaiming "more, more, more" on an energetic level.
So, here's an alternative approach to consider, dear Cancer: embracing life as it unfolds.
Embrace each moment as the precious gift it truly is. If, at times, you question the support you receive, remind yourself that even the things that don't seem to be working out are part of the grand plan designed for your journey.
DAILY HOROSCOPE FOR LEO  | Jul 23 – Aug 2
We have a choice when it comes to our circumstances, Leo: we can allow them to embitter us or empower us to become better. Hats off to you for opting for the latter! Applause for deliberately creating space for more joy, love, and expansiveness in your life.
Remember, life responds to our vibration; that's how the law of attraction operates. What you're about to manifest is a connection so profoundly sacred and pure that words may not suffice to express your feelings.
Have faith in what's unfolding for you, just as you do in what isn't. You are precisely where you are meant to be, and it's a truly beautiful place, my dear Leo!
DAILY HOROSCOPE FOR VIRGO  | Aug 23 – Sep 22
Here's the positive news, Virgo: your dedicated efforts will indeed yield results, and you'll reach your desired destination in due time. Now, for the less favorable part – your ego might act as a party pooper in this scenario.
Pay attention! The "my way or the highway" approach might have served you well in the past, but it's not the best strategy right now.
The most beneficial course of action is to find a way to collaborate with, rather than oppose, your team or those around you. Connect with your compassionate side and acknowledge the divine essence in everyone.
This, my dear Virgo, is the key to navigating through challenges and even the retrograde season with grace.
READ MORE: DAILY HOROSCOPE
DAILY HOROSCOPE FOR LIBRA  | Sep 23 – Oct 22
"Rum from what's comfortable. Forget safety. Live where you fear to live. Destroy your reputation. Be notorious." Libra, these profound words by Rumi are worth recalling as you explore the power of notoriety.
By shedding the weight of others' expectations, you can discover true freedom and fully embrace the joy and beauty of the present moment.
At times, you might find yourself struggling with the weight of an endless to-do list. Yes, adulting can be challenging, dear Libra! However, it's not insurmountable.
Don't hesitate to reach out to your soul circle and seek the help and support you need to navigate through these challenges with ease.
DAILY HOROSCOPE FOR SCORPIO  | Oct 23 – Nov 21
With Mercury now moving direct, you're likely experiencing a newfound sense of clarity. You have a clear understanding of your goals and the path to reach your desired destination.
However, it's essential to maintain a steady pace to ensure you have the energy to see things through to the end.
If you're in the process of extricating yourself from a toxic or abusive relationship, remember to prioritize your well-being. Resist the urge to return to old patterns and don't allow your kind heart to lead you into neglecting your own needs or self-sabotage.
Choose yourself and your path to healing and happiness.
DAILY HOROSCOPE FOR SAGITTARIUS  | Nov 22 – Dec 21
Here's the thing, my dear: we're all striving to do better and be better, but our old habits often catch up with us when we least expect it.
If you find yourself grappling with this, take a step back and observe. Reflect on your tendency to fill inner voids with people, places, conversations, or substances.
It's important to recognize that breaking a pattern overnight can be unrealistic. However, you possess the power to take one small step in the right direction every day.
For instance, if you're working on reducing your dependence on caffeine, consider replacing your evening americano with a delightful herbal tea. Small changes can lead to significant progress over time.
DAILY HOROSCOPE FOR CAPRICORN  | Dec 22 – Jan 19
Critics may label you as overly conventional, but the truth is, you're a rebel at heart. You thrive on challenging norms in your own unique style, and right now, you're being summoned to harness this very superpower.
Embrace a fearless approach to your creative process and grant yourself the freedom to revel in the journey.
Keep in mind, Capricorn, you didn't come here to lead a life filled with "what-ifs." If you're feeling adrift or uncertain about your next steps, take a moment to reflect on the course of your life.
Let your decisions be guided by the lessons of your past, and you'll find the best way forward.
DAILY HOROSCOPE FOR AQUARIUS  | Jan 20 – Feb 18
You've extended numerous chances to them, and with each opportunity, they've demonstrated their unworthiness of your love. Aquarius, there's a valuable lesson here for you – it's the realization that your own expectations are causing you distress.
So, just for today, release the weight of those expectations. Interact with people as they are, without imposing your ideals upon them. Accept the version of themselves they present to you. In doing so, you'll discover genuine freedom and ease in your interactions.
DAILY HOROSCOPE FOR PISCES  | Feb 19 – Mar 20
Isn't it astonishing? Life has a way of bringing our most fantastical dreams to fruition! Pause for a moment, Pisces, and savor the present. Reflect on the fact that you are now living in the reality you once envisioned for yourself, perhaps a long time ago.
The Universe is gently nudging you to welcome more joy, love, pleasure, and play into your life. It's time to have faith in the timing of all things and trust that what you send out into the Universe will return to you manifold.