Today's Daily Horoscope For Oct. 8th, 2023 – SUNDAY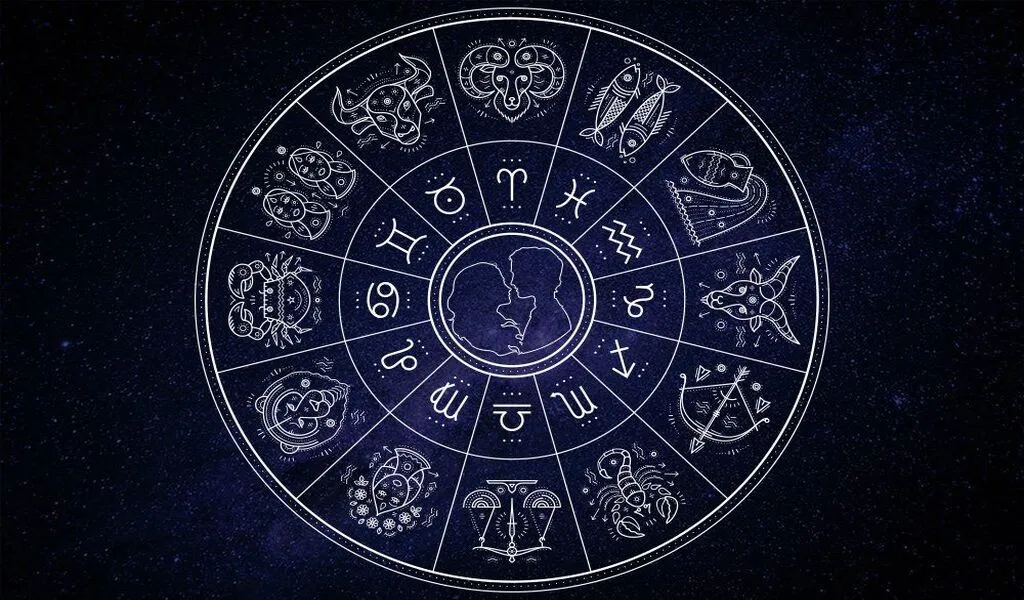 (CTN NEWS) – Daily Horoscope  – How prepared are you for the day? Are you aware of what to look out for? Check out your daily horoscope for October 8th, 2022, below to find exactly what your stars have in store for you!
THE DAILY HOROSCOPE FOR OCTOBER 8th, 2023, IS BELOW
DAILY HOROSCOPE FOR ARIES  | Mar 21 – Apr 19
Aries, you possess incredible potential, but your affinity for unpredictability sometimes leads you down a tumultuous path. You seem to gravitate towards individuals who are emotionally distant, often resulting in a dramatic narrative.
As we approach the eclipse season, it's time to confront the issues you've been evading for far too long. Remember, embracing self-awareness is the key to reshaping your journey, adventurous soul.
DAILY HOROSCOPE FOR TAURUS  | Apr 20 – May 20
"I yearn to live so profoundly, abundantly, and deliberately in the coming years that a mere year transforms into a decade, and my past merely a page in the story of my life." These poetic words by Nayirrah Waheed invite us to savor this Sunday.
Your appetite for life and your eagerness for new experiences have been ignited, and it's a wonderful feeling!
So, Taurus, where is your next destination? What captivating stories will you weave over the next few years? Remember, let your inner compass be your trusted guide on this remarkable journey!
DAILY HOROSCOPE FOR GEMINI  | May 21 – Jun 20
Gemini, your potential is boundless, yet self-doubt occasionally creeps in. Imposter Syndrome whispers in your ear, making you question your worthiness for the achievements you've been diligently pursuing. Right now, a significant leap forward is within your reach.
However, you'll need to summon the courage to take that initial step, even in the face of fear and uncertainty.
A cosmic conference reveals that you are fully equipped to embrace the transformations that await you. Trust in your capabilities and press onward.
DAILY HOROSCOPE FOR CANCER | Jun 21 – Jul 22
What does "happily-ever-after" truly signify for you, and how is the Universe presenting you with the happiness you both desire and deserve? Today, you're encouraged to broaden your interpretation of "love" as you seek a sense of connection in all your relationships.
Your friends, family, neighbors, and even your pets are demonstrating how to live a more expansive life, Cancer. Of course, this doesn't imply that everything in your world will always be flawless. Old wounds may resurface unexpectedly.
Yet, have faith in your inner strength and courage, as they will empower you to transform your pain into resilience.
DAILY HOROSCOPE FOR LEO  | Jul 23 – Aug 2
"Be the silent observer of your thoughts and actions. You exist beneath the thinker, as the tranquility beneath the mental cacophony. You are the love and joy hidden beneath the pain."
These insightful words by Eckhart Tolle offer a contemplative backdrop for your weekend relaxation. Consider this a gentle nudge to step into the role of the observer, allowing whatever needs to flow through you without judgment.
Remember, healing doesn't follow a straight path; it's a journey filled with both bright and challenging days. If you've been grappling with physical fatigue, prioritize the nurturing of your inner self.
DAILY HOROSCOPE FOR VIRGO  | Aug 23 – Sep 22
If your higher self could convey one message, it would resoundingly declare, "You're on the right path!"
Have faith in the journey, dear one. Trust in the various ways you're being prompted to expand and evolve, while acknowledging that the pursuit of perfection is nothing but a mirage. Moreover, there's a call to scrutinize your material possessions.
We're not suggesting you must embrace minimalism unless you're inclined to do so. Rather, we encourage you to carefully assess what you're holding onto and clear away unnecessary clutter.
A cosmic conversation has revealed that what you're making space for is infinitely more magnificent than what you're releasing.
READ MORE: DAILY HOROSCOPE
DAILY HOROSCOPE FOR LIBRA  | Sep 23 – Oct 22
"A soulmate isn't someone who completes you. No, a soulmate is someone who inspires you to complete yourself."
These profound words by author Bianca Sparacino offer food for thought as you enter the weekend. It appears that life is offering you the remedy of love and the blessing of meaningful connections.
By releasing your rigid expectations of how things should or shouldn't be, you'll open up the opportunity to expand both your mind and your consciousness. Embrace the journey of self-completion and the inspiration that others bring to your path.
DAILY HOROSCOPE FOR SCORPIO  | Oct 23 – Nov 21
If Adele were to pen this horoscope, she might say, "Sometimes love endures, and sometimes it leaves scars in unexpected places." If this resonates with you, Sagittarius, take a deep breath, step back, and allow your emotions to flow through you.
It's crucial to remember that every experience, no matter how challenging, is part of your perfect journey and serves to impart valuable soul lessons.
So, don't shy away from the discomfort and complexity that may be resurfacing right now. In a cosmic conversation, it has been revealed that you possess the innate ability to transform your wounds into wisdom and convert your pain into strength, much like an alchemist.
DAILY HOROSCOPE FOR SAGITTARIUS  | Nov 22 – Dec 21
Spoiler alert, Sagittarius: there's no such thing as perfection in this world. Therefore, release your impractical expectations and fully embrace the present moment with all its imperfections.
You are exactly where you need to be, regardless of the negative self-talk that might be creeping in. Take a moment to pause and find the hidden order within the chaos.
If you've been in conflict with someone for some time, consider making amends. Acknowledge your own imperfections with grace, and create a safe space for them to share what's in their heart.
DAILY HOROSCOPE FOR CAPRICORN  | Dec 22 – Jan 19
Here's some internet wisdom to reflect on this weekend: "A disco ball is a hundred pieces of broken glass put together to make a magical ball of light. You are not broken. You are a disco ball."
So, Capricorn, turn that frown into a smile. Instead of fixating on what you think needs "healing" or "fixing," rejoin the rhythm of life and concentrate on the aspects that are currently working in your favor.
You'll soon look back at this phase in your life as a period of growth and empowerment. Have faith that everything is unfolding for your highest and best, regardless of what your external circumstances may suggest.
DAILY HOROSCOPE FOR AQUARIUS  | Jan 20 – Feb 18
Hold on a moment, Aquarius! Before you enthusiastically accept the 100th project that crosses your path, it's wise to take a closer look at your current to-do list. It appears that you may already be stretched thin with your existing commitments!
If you're someone who thrives on jumping from one project to another, take a brief pause
. Revisit those endeavors you've left halfway and muster the motivation to complete what's been left unfinished. The sense of joy and fulfillment you'll experience from this endeavor promises to be truly unparalleled.
DAILY HOROSCOPE FOR PISCES  | Feb 19 – Mar 20
Spoiler alert, Pisces: the pursuit of perfection is a mirage. Every aspect of life is unfolding as it should, and in this very moment, everything is precisely as it should be.
Embrace what life is presenting to you with grace and composure, for within it lies a lesson that will become clear in due time. As the weekend unfolds, it may serve as a gateway to substantial transformation.
For some, this might mean a significant relocation, while others may be contemplating international travel later this year. If you fall into the latter category, it's time to swiftly organize your travel plans!