Today's Daily Horoscope For Oct. 9th, 2023 – MONDAY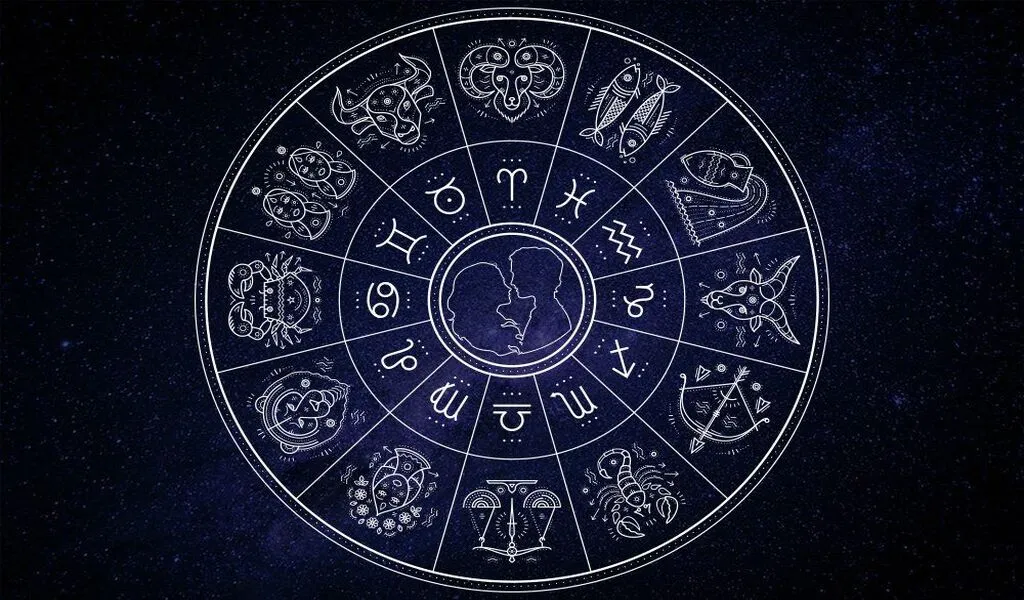 (CTN NEWS) – Daily Horoscope  – How prepared are you for the day? Are you aware of what to look out for? Check out your daily horoscope for October 9th, 2022, below to find exactly what your stars have in store for you!
THE DAILY HOROSCOPE FOR OCTOBER 9th, 2023, IS BELOW
DAILY HOROSCOPE FOR ARIES  | Mar 21 – Apr 19
Aries, it's time to contemplate the profound words of Socrates: "All I know is that I know nothing." Currently, Destiny is presenting you with a blank canvas—an opportunity for a fresh start in every aspect of your life.
Prepare yourself to embrace more risks, dear one. Get ready to place your trust once again in yourself and the Universe.
As you embark on this journey, remember that making mistakes is an integral part of the process of growth and evolution. In just a few days, the upcoming new moon will provide you with a chance to connect with your sangha, your community.
Consider bringing your tribe together to gaze at the nurturing Mama Moon, to create art, make music, and share healing stories. This communal experience will help you all heal and grow together.
DAILY HOROSCOPE FOR TAURUS  | Apr 20 – May 20
Taurus, it's time to embrace the art of letting go. You will find yourself having to release things multiple times. Understand that in this earthly existence, everything—whether it's good, bad, or even ugly—has its season and eventually comes to an end.
Acknowledge that impermanence is a fundamental aspect of life.
Keep in mind that within each ending lies the potential for a fresh start. This perspective will empower you to navigate transitions with grace and carry a sense of joy in your heart. Embrace the beauty of letting go, dear Taurus, for it paves the way for new beginnings.
DAILY HOROSCOPE FOR GEMINI  | May 21 – Jun 20
Gemini, it's essential to ask yourself: do you truly believe you deserve the love you yearn for? Do you believe you are worthy of the partnership you have deliberately summoned into your life?
The waning moon serves as a reminder that it's time to embark on an inner journey, to scrutinize the thoughts, habits, and beliefs that may be obstructing the arrival of what is already meant for you.
Consider this cosmic message overheard at the celestial gathering: the universe yearns for your happiness, Gemini! The universe encourages you to wholeheartedly embrace the pursuit of pleasure, recognizing that joy is your inherent nature.
It's time to believe in your deservingness and allow love and happiness to flow freely into your life.
DAILY HOROSCOPE FOR CANCER | Jun 21 – Jul 22
Cancer, your deepest desire is to embark on a shared journey of growth, expansion, and elevation with your partner. You long to explore the vast expanse of the multiverse hand in hand, nurturing and supporting each other's authentic selves.
Frivolous connections and indecision no longer hold a place in your life.
It's time to be crystal clear about your intention to fully commit. When you're with the right person, you'll find ease and joy even in the face of challenging circumstances. Trust in the power of a meaningful partnership that aligns with your quest for growth and authenticity.
DAILY HOROSCOPE FOR LEO  | Jul 23 – Aug 2
Leo, you're not one to approach things with half-hearted effort, and mediocrity is not in your vocabulary.
Your unique talent lies in pouring your heart and soul into your creations, which is what makes your art truly magnificent. As heard at the cosmic conference, you are a formidable presence, Leo.
Today, the cards are encouraging you to delve into the concept of "meraki" and what it signifies for you.
It's evident that your ability to stay connected to the creative flow will open up hidden portals, both within yourself and in the world around you. Embrace this creative force within you, for it has the potential to unleash boundless possibilities.
DAILY HOROSCOPE FOR VIRGO  | Aug 23 – Sep 22
You're currently living the life you once envisioned long ago, and the Universe is now presenting you with a course in miracles! It's time to open your heart and mind, allowing yourself to fully recognize the enchantment that envelops you.
Moreover, this period is perfect for strengthening your connections with your sangha, your community.
It's a time for healing, growth, and collective elevation. If you're craving a conscious gathering, consider bringing your group together later this week to commemorate the new moon in Libra.
Embrace this opportunity to come together, celebrate, and continue your journey of awakening to the magic that surrounds you.
READ MORE: DAILY HOROSCOPE
DAILY HOROSCOPE FOR LIBRA  | Sep 23 – Oct 22
Libra, here's the truth: you've been holding on to rigid ideas about how things ought to be, and these expectations are doing you no favors. Today, it's essential to embrace the present moment gracefully and with poise.
Accept life as it is, without conditions, and allow yourself to respond spontaneously.
As heard at the cosmic conference, the universe operates with a flawless algorithm, one that perpetually supports your growth.
It's time for you to bloom, dear Libra. Release the constraints of your expectations and flow with the rhythm of the universe, allowing your magic to shine forth.
DAILY HOROSCOPE FOR SCORPIO  | Oct 23 – Nov 21
Scorpio, a significant challenge you face is the belief that you must handle everything independently. However, this illusion of control can be a hindrance. It keeps you from living your most creative life and showing up as your most radiant and audacious self.
To change your perspective, begin by envisioning yourself as a vessel—a conduit for creative consciousness, a medium through which the Divine manifests its magic.
By recognizing that you are a co-creator of your life, you can reintroduce ease and flow into your narrative. Let go of the need for total control and allow the universe's creative energy to work through you, guiding you toward a brighter and bolder existence.
DAILY HOROSCOPE FOR SAGITTARIUS  | Nov 22 – Dec 21
Sagittarius, those special people who finish your sentences, laugh at your cheesy puns, and use memes to brighten your mood—they're there for you through thick and thin. However, it's crucial to remember that everyone has both good and bad days, even your closest friends.
Rather than dwelling on something they said or did that triggered you, consider having an open and honest conversation with them about how you'd like to receive their support.
"Perspective" is your key word at the moment. It can help you restore peace, balance, and harmony in your relationships by allowing you to see the bigger picture and work together to create a more supportive and understanding dynamic.
DAILY HOROSCOPE FOR CAPRICORN  | Dec 22 – Jan 19
Life is presenting you with a remarkable chance to heal, grow, and flourish, allowing you to become the best possible version of yourself. To seize this opportunity, it's crucial to let go—release the old story with kindness and gentleness.
Release the narrative that suggests you're somehow running out of time or that you should have achieved specific milestones by now.
Instead, anchor yourself in the present moment and embrace the enchantment unfolding around you right now. As heard at the cosmic conference, remember that you are a human "being," not just a human "doing."
Embrace the essence of being fully present, and you'll discover the transformative magic in the here and now.
DAILY HOROSCOPE FOR AQUARIUS  | Jan 20 – Feb 18
Aquarius, it's true that your mind can often conjure up excuses for why following your heart might lead to complications. However, despite the stories your mind may tell you, it's crucial to listen to your heart. Release the tendency to overanalyze your emotions.
Your higher self is urging you to acknowledge how, at times, you unintentionally shut the door to pleasure as a way to evade pain. Trust your heart's guidance, even if it seems messy or uncertain.
Embracing your emotions and allowing yourself to feel can lead to a deeper understanding of your inner self and a more authentic experience of life.
DAILY HOROSCOPE FOR PISCES  | Feb 19 – Mar 20
Pisces, you've experienced your fair share of highs and lows. There were times when you simply went along to keep the peace and maintain some semblance of sanity.
You've also made compromises that didn't always align with your true nature. However, you've now reached a point in your journey where you share a deep understanding and wholehearted respect for each other's choices.
You're both willing to be there for each other, just as you both consistently show up for one another. This mutual commitment is what makes each day truly extraordinary, Pisces. It's a testament to the strength of your bond and the beauty of your relationship.