Today's Daily Horoscope For Oct. 7th, 2023 – SATURDAY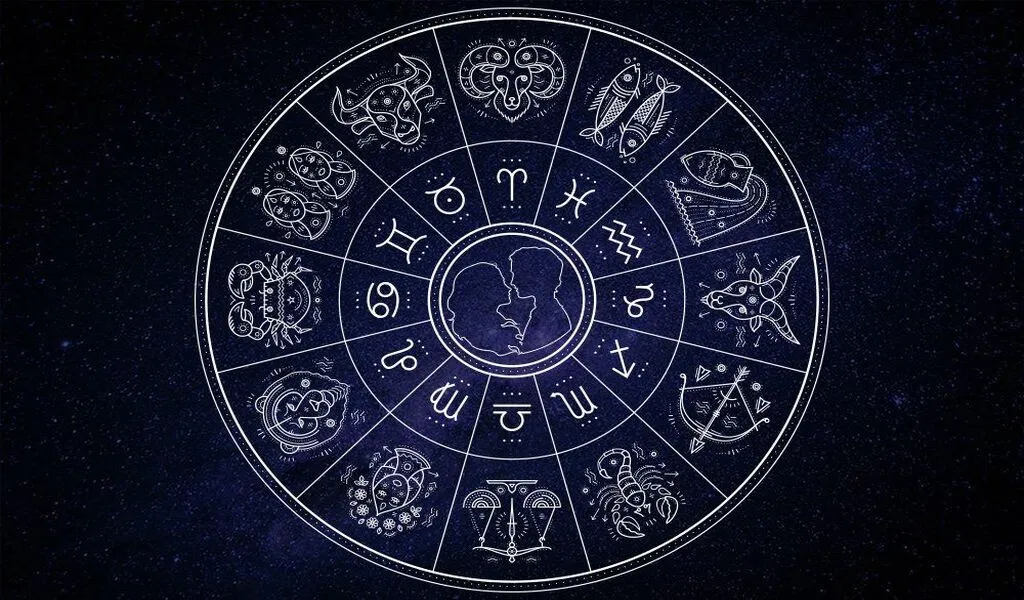 (CTN NEWS) – Daily Horoscope  – How prepared are you for the day? Are you aware of what to look out for? Check out your daily horoscope for October 7th, 2022, below to find exactly what your stars have in store for you!
THE DAILY HOROSCOPE FOR OCTOBER 7th, 2023, IS BELOW
DAILY HOROSCOPE FOR ARIES  | Mar 21 – Apr 19
If it was destined to succeed, it would have defied all obstacles, my adventurous friend. So, do yourself a kindness and cease tormenting yourself. Spare yourself from reliving the tale of sorrow.
Remind yourself that you did what you believed was right in that moment, which can silence that internal turmoil. Moreover, each experience is a blessing and holds a valuable lesson for our souls.
This is a reminder to carry with you as you embark on the next phase of your journey.
DAILY HOROSCOPE FOR TAURUS  | Apr 20 – May 20
At this very moment, you stand at a pivotal juncture.
You have two choices: you can continue along the familiar path, stuck in a never-ending cycle, or you can confront your fears and bravely take that initial step into the uncharted territory, knowing that your ancestors and spirit guides are there to support you.
Keep in mind that life doesn't come with a manual. Making mistakes is an integral part of the process of growth and evolution.
So, don't fear failure, stumbling, or looking foolish. Through persistent effort, you will break through the barriers that have been holding you back.
DAILY HOROSCOPE FOR GEMINI  | May 21 – Jun 20
When your love flows like the boundless ocean, it's sometimes difficult to discern the line between your own self and others. Your inclination is to give without conditions, but in doing so, you may often neglect your own needs.
Gemini, could this also resonate with you? It's crucial to consider where and how you need to reclaim your personal power and put yourself first.
Take a moment to reflect on what boundaries mean to you and how you can express your needs clearly as you navigate the various trials of life.
DAILY HOROSCOPE FOR CANCER | Jun 21 – Jul 22
It's a common desire to think of healing as a journey filled with love and positivity, but in reality, it's often quite different, dear Moon Child.
True awakening involves shedding light on the so-called darker aspects within us, addressing what has long been ignored, and acknowledging the suppressed traumas of our past.
However, Cancer, you've already conquered your inner demons multiple times. You've learned how to transform your pain into strength.
So, once more, tap into your inner alchemist. Have faith that you are equipped to hold space for any emotions that may arise during this period.
DAILY HOROSCOPE FOR LEO  | Jul 23 – Aug 2
If you're in need of an affirmation, here it is, Leo! You're headed in the right direction, and your diligent efforts are yielding results. Have confidence that you will receive recognition for all the right reasons, my beautiful friend.
What you shouldn't do is become overly fixated on the "how" and "why" of things, or set rigid timelines for when you expect your desires to manifest in the physical world. Keep in mind that we're approaching eclipse season, which can bring sudden changes.
Understanding that everything ultimately unfolds for your highest and greatest good will empower you to navigate through any challenges that arise.
DAILY HOROSCOPE FOR VIRGO  | Aug 23 – Sep 22
As Libra season arrives, it carries a gentle reminder to put yourself first, to embrace pleasure, and to prioritize what ignites the melody of your soul, my beautiful friend. Consider letting go of those intricate to-do lists.
Release yourself from the urge to rescue that which is beyond your influence, Virgo. By choosing the path of least resistance, you'll find the means to infuse your story with lightness and radiance once more.
READ MORE: DAILY HOROSCOPE
DAILY HOROSCOPE FOR LIBRA  | Sep 23 – Oct 22
Here's a gentle reminder, Libra: the Universe hasn't overlooked you; it's merely reorganizing itself to align with your dreams and make them a reality.
Therefore, there's no need to overly concern yourself with the details of "what," "how," or "why." Focus on taking the necessary actions while relinquishing control over the final outcome to the enigmatic forces that operate both above and below. Everything is unfolding for your ultimate benefit.
Trust that, in the future, you will look back on this period of your life with joy and gratitude in your heart.
DAILY HOROSCOPE FOR SCORPIO  | Oct 23 – Nov 21
The world is indeed a magnificent place, and it longs to be explored with a sense of awe and wonder. So, Scorpio, consider swapping out your old lens for a fresh one.
Cultivate curiosity for everything that's happening within and around you, and in doing so, expand both your heart and your mind.
It seems like wisdom gained through your experiences will bring you immense joy as you journey through life. Embrace the opportunity to drink from the spring of knowledge and let it enrich your path.
DAILY HOROSCOPE FOR SAGITTARIUS  | Nov 22 – Dec 21
You've taken every conceivable step – cleansing your space, balancing your chakras, and pouring your thoughts into a journal. Yet, that unpleasant and persistent sensation remains, Sagittarius.
Here's a friendly suggestion: simply breathe. Grant yourself the freedom to fully experience all your emotions, both the anger and the sadness. They deserve your recognition.
And don't forget, everything in life is fleeting. Someday, you will reflect upon this period as a noteworthy chapter in your ongoing journey of self-discovery and growth.
DAILY HOROSCOPE FOR CAPRICORN  | Dec 22 – Jan 19
Remember, you are never alone, not for a moment! This is a gentle nudge to open your heart and create room for your soul family. Embrace where you are and what you have in this present moment as you tune into the frequency of gratitude.
Reach out to your sangha, your spiritual community, and rejoice in the sacred connections that bind you all together.
If you find yourself struggling with the multitude of roles and responsibilities you've taken on, don't hesitate to seek assistance and allow yourself to receive it.
Here's a reminder: You came into this world to live your most magnificent life and to paint the canvas of your existence with the boldest and brightest colors from your palette!
DAILY HOROSCOPE FOR AQUARIUS  | Jan 20 – Feb 18
If your financial situation has been turbulent, have faith that you're approaching a phase of abundance. A celestial message from the cosmic conference suggests it's time to change your mindset of scarcity regarding money and resources.
Understand that everything you require and desire will manifest precisely when you need it. Even if you're not versed in magic, crystals can be beneficial.
To mend your relationship with money and unlock the doorway to prosperity, consider working with fool's gold or pyrite.
DAILY HOROSCOPE FOR PISCES  | Feb 19 – Mar 20
Pisces, you are a direct lineage of the divine, a manifestation of the celestial Gods and Goddesses themselves! You embody art and poetry in graceful motion. You are the essence behind the term 'lesser mortals.'
This week, the Universe is orchestrating a soulful connection in your life – a connection that offers both security and thrilling exploration.
Embrace both love and tenderness, dear wildflower, and allow yourself to be seen in the way your heart truly desires.