Today's Daily Horoscope For Oct. 6th, 2023 – FRIDAY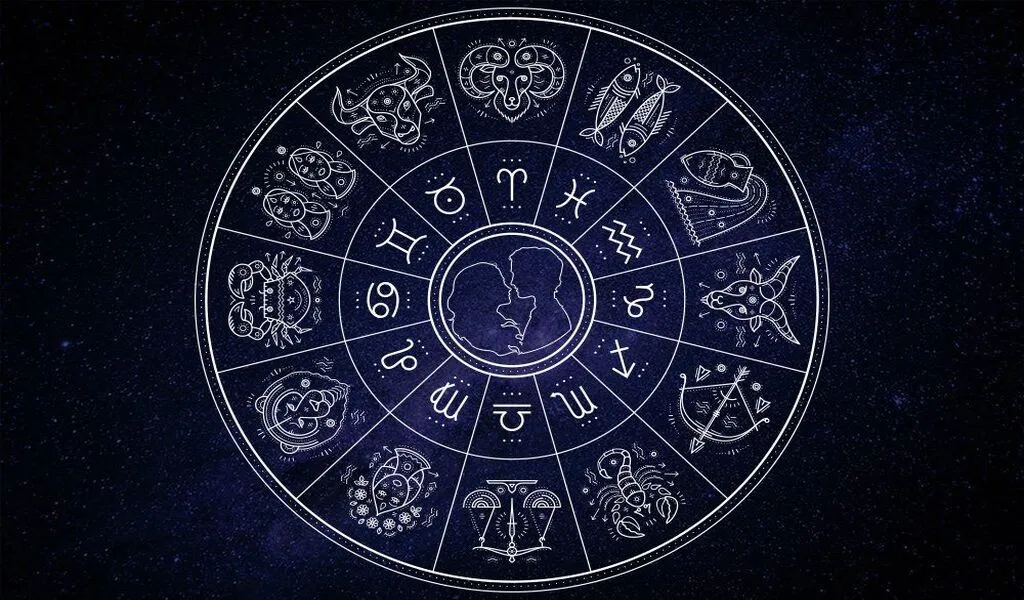 (CTN NEWS) – Daily Horoscope  – How prepared are you for the day? Are you aware of what to look out for? Check out your daily horoscope for October 6th, 2022, below to find exactly what your stars have in store for you!
THE DAILY HOROSCOPE FOR OCTOBER 6th, 2023, IS BELOW
DAILY HOROSCOPE FOR ARIES  | Mar 21 – Apr 19
There are occasions when we are called upon to venture into the world and impart our knowledge. Conversely, there are moments when it is necessary to remain tranquil, to nurture the quietude within us, and embark on that symbolic inner expedition.
It is as if your inner realm holds the key to enchantment right now! Consequently, you may notice that your intuition and psychic capabilities are particularly sharpened at this juncture.
The most beneficial course of action for both yourself and those around you is to pay close attention to the divine guidance you are presently receiving.
DAILY HOROSCOPE FOR TAURUS  | Apr 20 – May 20
However, this pattern will recur, my friend. It will repeat itself numerous times until you fully absorb the lessons that are beckoning you to internalize. Therefore, release it.
Release your resistance. Let go of your inflexible notions about how things ought to be or shouldn't be, and instead, permit yourself to flow.
Your most fulfilling life is poised to manifest for you, Taurus. It's time to navigate life with a different approach, to evolve in a different manner. It's time to embrace the potential of what you can collaboratively create with the universe.
DAILY HOROSCOPE FOR GEMINI  | May 21 – Jun 20
If there's one thing your voyage of self-discovery has imparted, it's the importance of loving, honoring, and celebrating all the facets of yourself.
The present celestial alignment is encouraging you to unify, to embrace both the luminous and darker facets of your being as you journey toward completeness.
As if it were whispered at a cosmic gathering: let authenticity be your ultimate strength, Gemini.
DAILY HOROSCOPE FOR CANCER | Jun 21 – Jul 22
Love can manifest in numerous forms, and there are myriad ways to both give and receive it! Moon child, explore the depths of your heart and tap into your creative power to express how truly exceptional your loved ones are to you.
With the arrival of autumn, there may be the potential for a new connection, one that could set your heart aflutter like a gathering of butterflies.
However, is this relationship destined to be more than a passing romance? Only time will reveal the answer,
Cancer. In the meantime, make a conscious effort to break down the barriers that may exist between you and your potential partner, putting in the necessary work to foster a deeper connection.
DAILY HOROSCOPE FOR LEO  | Jul 23 – Aug 2
Have you made an effort to engage in a conversation about it, Leo? Have you tried to articulate your emotions? Simply sulking over what went awry and why it happened won't be productive.
Instead, it may exacerbate your pain and lead to isolation. Some of you might be grappling with feelings of loss and disappointment right now.
Permit whatever needs to pass through you to do so, while maintaining a sense of detachment from the process. Remind yourself that events are unfolding for you, not against you, which will imbue you with the strength and courage needed to navigate through it.
DAILY HOROSCOPE FOR VIRGO  | Aug 23 – Sep 22
Here's a friendly reminder, my dear: life is intended to be a celebration! So, how about trading those comfy sweatpants for something a bit more festive?
It's the perfect moment to embrace the social invitations that are landing on your doorstep, paint the town with your vibrant spirit, and enthusiastically say yes to the delightful array of new experiences.
Something inside us hints that you're about to cross paths with numerous kindred souls on this journey!
Have you recently encountered a group that shares your passions and resonates with your energy? Make a deliberate effort to foster connections with them. As they say at the cosmic conference: taking the initiative is undeniably attractive, Virgo!
READ MORE: DAILY HOROSCOPE
DAILY HOROSCOPE FOR LIBRA  | Sep 23 – Oct 22
A gentle reminder, Libra: you are currently living the life you envisioned long ago! You're witnessing your wildest dreams materialize and your fantasies coming to life in the physical world! As you step into your birthday month, there is a multitude of reasons to be grateful.
This period is also about discovering and unleashing your unique talents and sharing them with those around you. It's time to permanently discard the cloak of invisibility and take your rightful place in the spotlight, where you truly belong!
DAILY HOROSCOPE FOR SCORPIO  | Oct 23 – Nov 21
Opportunities of this magnitude are not an everyday occurrence, and we'll emphasize that point: chances like these are rare! So, cast aside your reservations, fasten your seatbelt, and get ready for an exciting ride.
Keep in mind that you've made significant strides since you initially embarked on this journey, and there's no reason to doubt yourself.
However, if a lack of self-worth remains a challenge, focus on fortifying your inner core, particularly your solar plexus. Considering tiger's eye or pyrite as your power crystal can be a helpful step toward this goal.
DAILY HOROSCOPE FOR SAGITTARIUS  | Nov 22 – Dec 21
Life continually offers us the ideal chances required for growth, healing, transformation, and to manifest as the most authentic versions of ourselves – the versions we have consciously been striving to become.
It ultimately hinges on our capacity to respond with a resounding 'yes.' Therefore, view the challenges laid before you as opportunities for personal evolution. Rumor has it that your courage exceeds your own estimation!
DAILY HOROSCOPE FOR CAPRICORN  | Dec 22 – Jan 19
So, what does 'mindfulness' signify for you, and how do you incorporate it into your journey through life?
Today, the cards are sending you a message: take a deep breath and ground yourself in the here and now. Move with a deliberate slowness, honoring each task as if it were a form of meditation.
This is the key, Capricorn, the secret to opening the gateway to inner peace and contentment.
DAILY HOROSCOPE FOR AQUARIUS  | Jan 20 – Feb 18
We often invest a significant amount of effort in seeking validation from others. We go to great lengths to tailor our personalities in an attempt to conform to societal norms.
But what if we shifted the paradigm? What if we made the choice to wholeheartedly embrace our authenticity and fearlessly present ourselves to the world as the most untamed and genuine versions of who we are?
As the cosmic conference echoed: "You're the one you've been waiting for, Aquarius!"
DAILY HOROSCOPE FOR PISCES  | Feb 19 – Mar 20
A wise woman once shared these profound words: "You don't stop dancing because you grow old; you grow old because you stop dancing." Keep this wisdom close to your heart as you navigate through Libra season, quite literally!
This season beckons you to gather your community, your fellow kings and queens, and to recognize that life is, indeed, a grand celebration.
It's as if connecting with your body and, in doing so, the elements themselves, will transport you to a whole new dimension! Speaking of your inner circle, now is an ideal moment to rekindle your inner alchemist.
If the thought of delving into plant medicine or experimenting with your own concoctions has crossed your mind, take it as a green light from the universe to explore these ventures.