Today's Daily Horoscope For Oct. 4th, 2023 – WEDNESDAY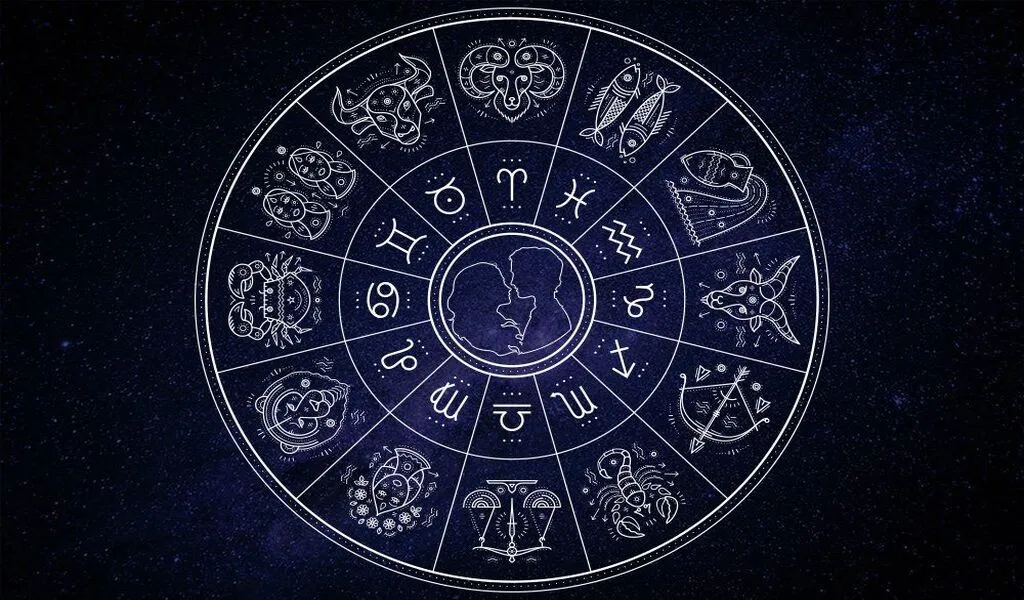 (CTN NEWS) – Daily Horoscope  – How prepared are you for the day? Are you aware of what to look out for? Check out your daily horoscope for October 4th, 2022, below to find exactly what your stars have in store for you!
THE DAILY HOROSCOPE FOR OCTOBER 4th, 2023, IS BELOW
DAILY HOROSCOPE FOR ARIES  | Mar 21 – Apr 19
You may sense that you've devoted an extensive period to self-improvement, consistently facing your inner challenges and escorting your inner demons towards the exit with grace. Nevertheless, you encounter a recurring cycle.
It's essential to recognize the aspects of yourself that you've outgrown, the facets that no longer contribute to your highest well-being.
This phase of your journey calls for you to access your inner warrior, brandishing your sword with utmost precision.
DAILY HOROSCOPE FOR TAURUS  | Apr 20 – May 20
At any moment, we face a choice: to resist the current and swim upstream, or to embrace the natural rhythm and flow. So, my wild friend, surrender to the graceful dance of life, and remember that events are unfolding in your favor.
When it comes to your relationships with others, it's wise to maintain humility. Take a moment to examine your triggers and the urge to react excessively.
Not every situation demands you draw your sword and charge into battle. This is a lesson that resonates as you step into the season of Libra!
DAILY HOROSCOPE FOR GEMINI  | May 21 – Jun 20
Prepare yourself for a week of potential windfalls! Something you've longed for, and perhaps even prayed for, is likely to materialize in a surprising way.
Keep in mind that the Universe desires nothing less than the very best for you. Hold onto this trust as you step boldly into the future, dear Gemini.
In October, some of you might receive news about a change in location. An opportunity to venture to a new destination, even if it's only for a brief period, could be on the horizon.
Embrace this chance to shed old skin and welcome the possibilities of your evolving self. Overheard at the cosmic gathering: The most wonderful moments are yet to come!
DAILY HOROSCOPE FOR CANCER | Jun 21 – Jul 22
October carries with it a precious offering: the gift of clarity. You, dear Cancer, are now acutely aware of your purpose and are prepared to invest the effort necessary to transform your dreams into tangible reality.
Trust those seemingly spontaneous "impulses" that are guiding you towards rapid progress.
For some, a virtual romance may also be in the cards.
Here's a question to ponder, Cancer: Are you curious about the collaborative potential you share with this person? Don't hesitate to take your connection beyond the virtual realm and explore the possibilities of co-creation in the real world!
DAILY HOROSCOPE FOR LEO  | Jul 23 – Aug 2
Leo, here it is, the moment you've eagerly awaited, the one you've held in your hopes and prayers. Don't allow self-doubt to overshadow this opportunity. The cards are telling you to stand firm and remember the purpose that set you on this journey in the first place.
And here's a crucial reminder: recognize your true worth and magnify it tenfold. You are incredibly deserving of everything you've been manifesting in your life.
DAILY HOROSCOPE FOR VIRGO  | Aug 23 – Sep 22
Virgo, this is the month to embrace the social scene. Say yes to those invitations and recognize that you are indeed the star of the show wherever you go! It seems you'll be mingling with the elite of your industry.
However, be prepared for communication challenges. You might struggle to get your point across to those around you. Here's a tip: practice assertiveness. The ability to speak your mind honestly will liberate you in ways you can't even imagine!
READ MORE: DAILY HOROSCOPE
DAILY HOROSCOPE FOR LIBRA  | Sep 23 – Oct 22
Libra, you've been tirelessly toiling away, making sure not only you but those around you thrive as well. Now, it's high time you step off that relentless hamster wheel in a graceful manner. Rebalance the scales by intentionally carving out time for enjoyment and leisure.
At the cosmic conference, it was said: it's the moment to paint the canvas of your life with the most vibrant and daring colors from your palette!
DAILY HOROSCOPE FOR SCORPIO  | Oct 23 – Nov 21
Scorpio, we understand you've discovered something special, like finding a needle in a haystack, and you're excited about the potential of what you can create together.
However, when you're eager to rush ahead, remember that it's often best to let things unfold in their own divine time.
And it's not just about romantic relationships this month. The Universe is presenting you with the chance to align your energies with kindred spirits. Make room for those who lift your soul and harmonize with the melody of your heart.
DAILY HOROSCOPE FOR SAGITTARIUS  | Nov 22 – Dec 21
Sagittarius, it's important to recognize that the solution to a binge-fest isn't a juice cleanse. Take notice of how you might be swinging between these two extremes and aim to introduce more balance into your life.
Remember, at the cosmic conference, it was noted that practicing moderation is a superpower.
On a personal level, some of you may find yourselves stuck in a victim mentality, replaying negative narratives in your mind. However, dwelling in your sorrows will only lead you deeper into negativity.
Instead, embrace your role as a co-creator and work towards a transformative shift in your reality.
DAILY HOROSCOPE FOR CAPRICORN  | Dec 22 – Jan 19
"Serendipity" is your enchanting word, Capricorn, both now and throughout the rest of Libra season. Pay close attention to the signs and follow where they guide you. Take note of those chance encounters as well. It's all falling into place for you, unexpectedly but beautifully.
Moreover, this is a period for wish fulfillment. Something you've held in your hopes and prayers is likely to manifest. Embrace the magic of the moment!
DAILY HOROSCOPE FOR AQUARIUS  | Jan 20 – Feb 18
Aquarius, here's the truth: the pain won't dissipate until you confront and acknowledge what's been silently pleading for your attention within.
Set aside some moments to delve inward, embark on that symbolic inner journey, and provide yourself with the love and care you yearn for from others right now.
Furthermore, this is a period for embracing your authenticity. If you've been holding back from expressing your true thoughts and feelings, grant yourself permission to share what resides in your heart and mind.
Keep in mind, you're not the same person you were yesterday, and it's okay to evolve and speak your truth.
DAILY HOROSCOPE FOR PISCES  | Feb 19 – Mar 20
October brings with it the soothing balm of hope and healing. You're fully aware that you're exactly where you need to be, and your journey will continue to flourish as long as you stay dedicated to your path.
In addition, this is a period for embracing serene practices. Allocate time for meditation, mindfulness, leisurely strolls in nature, and engaging in intuitive art and journaling.
You'll discover that this month provides ample support for you to enter a state of flow. P.S. If you have the opportunity, consider visiting a natural body of water—it might do wonders for your well-being.