Today's Daily Horoscope For Oct. 5th, 2023 – THURSDAY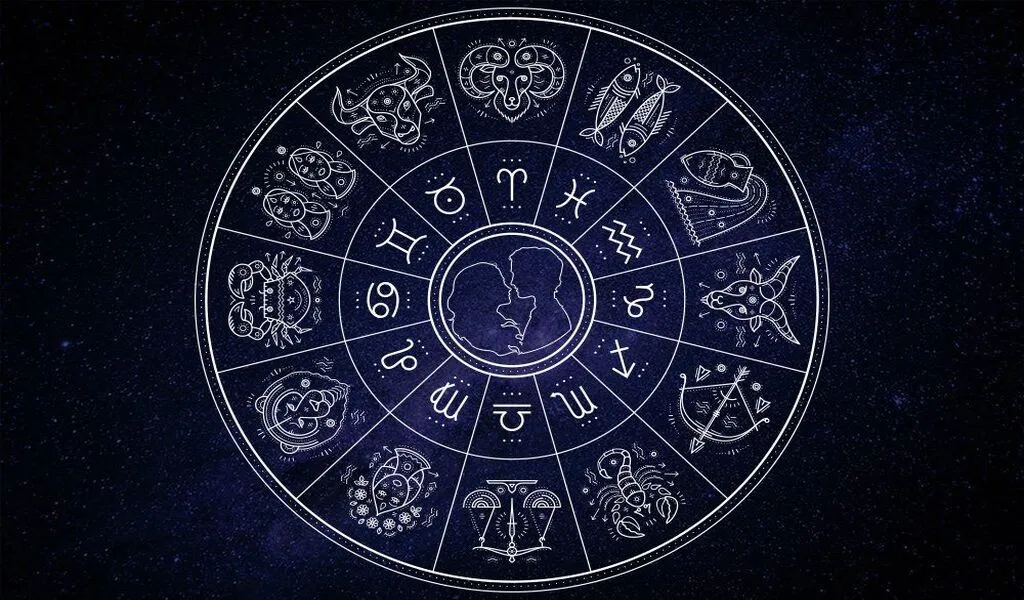 (CTN NEWS) – Daily Horoscope  – How prepared are you for the day? Are you aware of what to look out for? Check out your daily horoscope for October 5th, 2022, below to find exactly what your stars have in store for you!
THE DAILY HOROSCOPE FOR OCTOBER 5th, 2023, IS BELOW
DAILY HOROSCOPE FOR ARIES  | Mar 21 – Apr 19
Aries, you've dedicated quite some time to your planning and imagination. You've envisioned a fresh reality and contemplated the experience of stepping into the doorway of abundance. Now, it's essential to organize your actionable steps.
Divide your overarching goal into smaller, manageable milestones as you pledge to consistently pursue your beliefs, day by day, month after month. Sustained effort will undoubtedly unveil the key to your success, adventurous soul.
DAILY HOROSCOPE FOR TAURUS  | Apr 20 – May 20
Not everything we create or invest our energy in is meant for public consumption. Some of our endeavors are personal and solely for our own fulfillment.
Today, the cards advise you to awaken your inner artist and recognize that your life is the most extraordinary canvas bestowed upon you by the divine.
This is a moment to tap into your unique talents, to recall your purpose, and to remind yourself why you chose to exist on this planet at this particular time.
Your higher self is eagerly waiting for you to shed the cloak of invisibility! Grant yourself permission to radiate your beauty, dear one.
DAILY HOROSCOPE FOR GEMINI  | May 21 – Jun 20
We all have an affection for the comforting aroma and taste of the familiar. However, does that imply it's always the best choice for us? It's worth contemplating as you embrace the lessons of the waning moon.
Today, you're advised against reverting to old habits, falling into a potentially harmful cycle you've worked hard to break free from. Recognizing that boundaries are a form of self-care can empower you to prioritize your well-being, regardless of the circumstances.
DAILY HOROSCOPE FOR CANCER | Jun 21 – Jul 22
In case you have any doubts, rest assured that you made the correct decision by choosing the path of integrity. The law of karma is always in motion in our earthly realm.
Your conscientious actions not only safeguard yourself but also those close to you. Consequently, connecting with your family will be a significant focus for you in the upcoming weeks.
Allocate time for those who remind you that home is a heartfelt sensation, and try to leave any differences behind.
Also, a quick note: If there's a significant milestone approaching, make a deliberate effort to celebrate it with your loved ones.
DAILY HOROSCOPE FOR LEO  | Jul 23 – Aug 2
Leo, you're currently in the midst of a significant timeline shift. You're actively releasing the old patterns of life as you intentionally work on reshaping your story.
Embarking on uncharted territory can be daunting, particularly when you feel like you're caught in the midst of a storm without a clear path forward.
Despite this, resist the temptation to revert to the past; you are exactly where you need to be. Have faith in yourself, trust your intuition, and rely on the wisdom and support of those who are cheering you on as you journey towards growth and elevation.
DAILY HOROSCOPE FOR VIRGO  | Aug 23 – Sep 22
You weren't placed here to overanalyze "the what," "the how," and "the why." Your purpose is to embody unconditional love, to recollect your true self, and to follow your inner compass, even when the actions you're guided to take might not always align with your logical reasoning.
It's worth noting: nobody has all the answers or knows precisely what they're doing.
Nevertheless, we're all here, showing up for the people and things we hold dear, taking it one day at a time.
So, just for today, release the pursuit of perfection and embrace a deep, passionate connection with the spirit of play. You won't regret it – we promise!
READ MORE: DAILY HOROSCOPE
DAILY HOROSCOPE FOR LIBRA  | Sep 23 – Oct 22
Libra, how much longer will you continue with this on-again-off-again cycle? How many times will you repeat those familiar patterns? Here's a hint: you're the one adding the drama to this equation.
It's time to do yourself a favor and gain clarity. Be clear about your current position and what you truly wish to build together with your partner.
This means you'll need to make room for some significant conversations in the days ahead. Remember, you've evolved, and you're not the same person you were yesterday. Don't hesitate to speak your truth this time, my dear.
DAILY HOROSCOPE FOR SCORPIO  | Oct 23 – Nov 21
Listen. Tune into the profound silence within the silence within the silence. Pay attention to the inner voice that serves as your guide as you direct your focus inward, my dear.
Incorporate the cultivation of stillness into your daily routine. The more attuned you become to your own self, the more connected you are to your authentic truth. This connection will enable you to offer better guidance to those who seek your wisdom.
DAILY HOROSCOPE FOR SAGITTARIUS  | Nov 22 – Dec 21
Sagittarius, your heart is filled with love for life and all its offerings. Deep within, you recognize that you're precisely where you're meant to be, and that everything is unfolding in harmony with the law of divine timing.
Consequently, you're releasing the urge to engage in a tug-of-war with the forces of the universe, and instead, you're finding peace, joy, and contentment in the present moment.
For some of you, there might be a growing interest in exploring the esoteric or delving into practices like witchcraft.
If you've always felt a calling towards healing and divination, now is an opportune time to seek guidance and learn from a trusted coach or mentor.
DAILY HOROSCOPE FOR CAPRICORN  | Dec 22 – Jan 19
It's undeniable that you find yourself in a place different from what you initially envisioned. It's also true that circumstances haven't unfolded as you had hoped.
However, there's a valuable lesson here, one that only you can discern – it's what Source is urging you to absorb before you embark on the next chapter. And here's an important note: it's perfectly acceptable to outgrow an old dream.
Take a moment to acknowledge the aspects of yourself that no longer align with your grander plans. Express gratitude for what has served its purpose, and release it with joy, love, and inner peace.
DAILY HOROSCOPE FOR AQUARIUS  | Jan 20 – Feb 18
At this stage of your journey, your primary focus is on preserving your inner peace above all else. You comprehend that not everyone will endorse your choices, and that's perfectly acceptable.
As long as you have your own support, you'll navigate through this period just fine. As you prepare for the upcoming eclipses later this month, it's crucial to acknowledge that not everything will unfold according to your meticulously laid plans.
Consider placing your trust back in the universe, and exchange rigidity for flexibility as you re-engage with the natural flow of life.
Oh, and one more thing to remember: you are precisely where you need to be, and everything is unfolding according to the divine plan.
DAILY HOROSCOPE FOR PISCES  | Feb 19 – Mar 20
Everything remains just an idea until you take action. Now is the moment to revisit both your manifestation journal and your vision board. It's time to recall the purpose behind your presence on this planet and courageously venture into the uncharted territory.
A quick reminder: there are no obstacles in your path at this moment.
So, seize control and propel the chariot of your life forward!