Today's Daily Horoscope For Oct. 3rd, 2023 – TUESDAY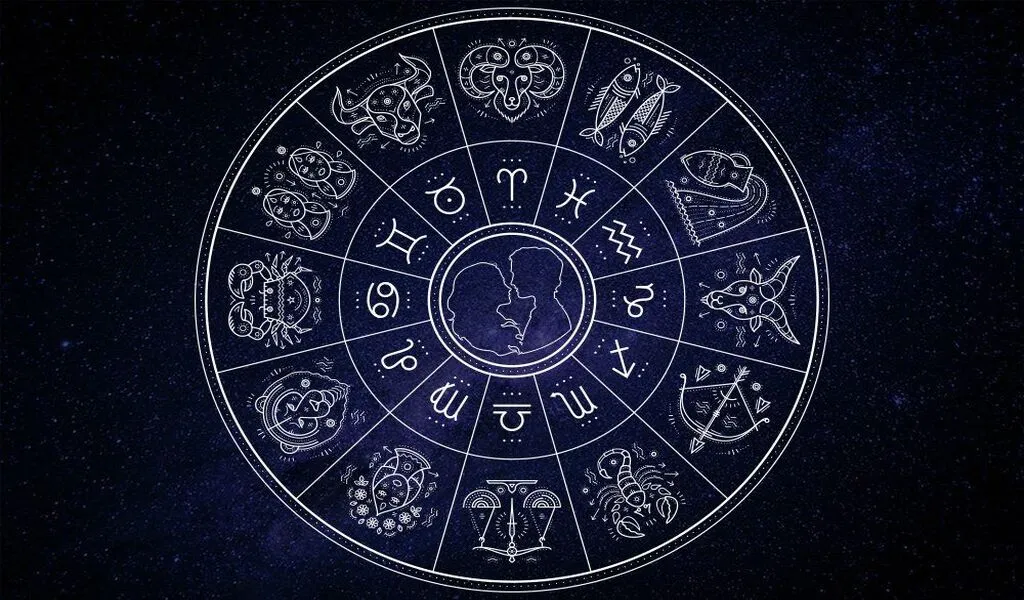 (CTN NEWS) – Daily Horoscope  – How prepared are you for the day? Are you aware of what to look out for? Check out your daily horoscope for October 3rd, 2022, below to find exactly what your stars have in store for you!
THE DAILY HOROSCOPE FOR OCTOBER 3rd, 2023, IS BELOW
DAILY HOROSCOPE FOR ARIES  | Mar 21 – Apr 19
The recent full moon in your astrological sign, Aries, brought a whirlwind of chaos into your life. To be honest, you might still be feeling a bit dazed by the cosmic events that unfolded.
It's time to do yourself a favor and take a moment to simply breathe. Take a step back and observe where you might be resisting the inevitable winds of change. Pay attention to the areas in your life where you find yourself stuck in the same old patterns.
Right now, your higher self is offering you support and guidance to release anything that no longer serves your highest and greatest good. It's time to start crafting a new narrative for yourself. Begin writing a fresh story for your life today.
DAILY HOROSCOPE FOR TAURUS  | Apr 20 – May 20
Our existence is situated in a world where our self-worth has become intricately linked to our accomplishments. It's a world where we incessantly seek external validation.
But what does this unending pursuit yield? We find ourselves in a perpetual race, always striving to do more, become more, and prove ourselves to individuals who hold little significance in the grand scheme of our lives.
In this relentless quest, we often overlook the simple joys life offers. We neglect to acknowledge the countless ways in which we've already transcended our limitations and allowed ourselves to flourish.
For just today, I urge you to simply exist and breathe. Ground yourself in the present moment, and let it serve as a gentle reminder that you already embody everything you aspire to be.
DAILY HOROSCOPE FOR GEMINI  | May 21 – Jun 20
Who needs neutrals, anyway? Gemini, as Libra season sweeps in, you're about to feel a surge of self-confidence like never before. It's time to embrace the boldest, most vibrant, and unrestrained version of yourself.
Take this opportunity to celebrate your personal renaissance by upgrading your style and allowing yourself to explore all those creative avenues you've always yearned for.
Remember this: when you radiate your unique brilliance, you grant those in your orbit the permission to do the same. It's not just about your personal transformation; it's about inspiring others as well.
During this period, you'll also find yourself entering a phase of awe and wonder. You'll see the world through a fresh perspective, dedicating yourself to the art of beauty and the pursuit of pleasure with a renewed passion.
DAILY HOROSCOPE FOR CANCER | Jun 21 – Jul 22
Cancer, deep down, you've always yearned for more. From the very beginning of your journey together, you've held a profound desire to construct a life side by side with your partner.
This chapter of your life is an opportunity to recognize and openly communicate your feelings to your loved one, all without introducing guilt or shame into the conversation. It's time to let yourself be fully seen, heard, and acknowledged, dear moon child.
Additionally, consider revisiting your studies or contemplating higher education; it may be in the cards for some of you. Make decisions based on what truly moves your heart rather than what appears impressive on paper.
DAILY HOROSCOPE FOR LEO  | Jul 23 – Aug 2
In any given moment, we are faced with two choices: we can allow our circumstances to embitter us, or we can opt for 'better,' regardless of what has transpired.
Capricorn, I encourage you to choose 'better.' Seek that inner source of lightness and positivity as you come to recognize the role of others as catalysts in the story of your life. When you release the victim narrative, you start to loosen the grip of the ego.
On a positive note, the onset of autumn is likely to usher in a breakthrough moment and give you a reason to celebrate with some champagne.
DAILY HOROSCOPE FOR VIRGO  | Aug 23 – Sep 22
When life presents you with the opportunity to move and venture in new directions, your response should be a resounding 'yes.' Today is the day to confront your fears and choose courage above all else.
It appears that you are ready to elevate yourself in ways that exceed your imagination and defy quantification.
However, on the flip side, you might find yourself in conflicts with those around you. People you thought you could rely on may be pushing your buttons. In such times, let go of the need to be understood, Virgo.
Recognize that everyone is dealing with their own challenges and trials, and this realization will provide you with the patience needed to navigate this phase.
READ MORE: DAILY HOROSCOPE
DAILY HOROSCOPE FOR LIBRA  | Sep 23 – Oct 22
Libra, you're a true lover at heart. Your best self shines when you're spreading positivity and elevating the collective consciousness. So, gather everyone around and let the laughter and playfulness flow as you embody the spirit of joy.
Moreover, as you step into your birthday month, 'confidence' is set to be your power word. You have a deep understanding of who you are and your purpose in this world.
It's time to shed any feelings of invisibility and prepare to share your unique gifts with the world. The cosmic message is clear: the center stage is where you truly belong!
DAILY HOROSCOPE FOR SCORPIO  | Oct 23 – Nov 21
Opportunities like the one before you today are rare and not to be taken lightly. It's worth repeating: these chances don't come along every day.
Rather than succumbing to your fears, I encourage you to choose courage. Embrace the invitation to evolve in new ways, to chart unfamiliar paths, and explore uncharted territories. This phase will stand out as a period of significant personal growth.
What's essential is that you don't settle for less than you truly deserve. Address any self-confidence issues that may be surfacing at this moment.
To bolster your confidence and inner strength, consider adopting the tiger's eye as your power crystal, which can help fortify your solar plexus.
DAILY HOROSCOPE FOR SAGITTARIUS  | Nov 22 – Dec 21
You're in a phase of learning. You're discovering that change is an ever-present force in our lives. You're recognizing that everything, including the difficulties and challenges, is temporary.
Life itself is your greatest teacher, and by approaching its lessons with courage and an open heart, you're evolving into a more authentic version of yourself.
You're also coming to terms with the fact that not everyone will accompany us on our life journey until the very end, and that's perfectly fine. The concept of separation is, in essence, one of our most significant illusions.
DAILY HOROSCOPE FOR CAPRICORN  | Dec 22 – Jan 19
You often express the desire to begin anew, Capricorn, but what happens when life actually presents you with a blank canvas?
Today is the day to confront your inner demons head-on, to opt for faith over fear, and to access the wellspring of strength that resides within you. And here's a little reminder: don't allow your age to deter you from taking risks of all kinds.
There's a strong intuition that suggests you're prepared to shatter your own limitations and emerge in the world as the most radiant and vibrant version of yourself.
DAILY HOROSCOPE FOR AQUARIUS  | Jan 20 – Feb 18
You've been striving to get everything right and to please everyone, and it's no wonder that you're experiencing such a profound sense of exhaustion. Just for today, I urge you to hit the pause button.
Take a moment to listen to what your inner child is trying to communicate to you. Pay attention to how that inner child yearns to be recognized, heard, and seen by you. In the cosmic scheme of things, remember that it's absolutely okay to prioritize yourself, Aquarius.
DAILY HOROSCOPE FOR PISCES  | Feb 19 – Mar 20
You have a strong desire to break from the norm, to be unconventional, and to challenge the status quo. A part of you has embraced the role of the sacred rebel within. However, there's another part of you that's concerned about how you'll be perceived by those in your circle.
Pisces, here's the key insight: if you genuinely aspire to evolve as you often express, you'll need to shed the burden of others' expectations. You must take full ownership of your life and find peace in your decisions.
At the cosmic conference, it's been noted that your future self is already proud of the choices you're on the brink of making!