Today's Daily Horoscope For July. 10th, 2023 – MONDAY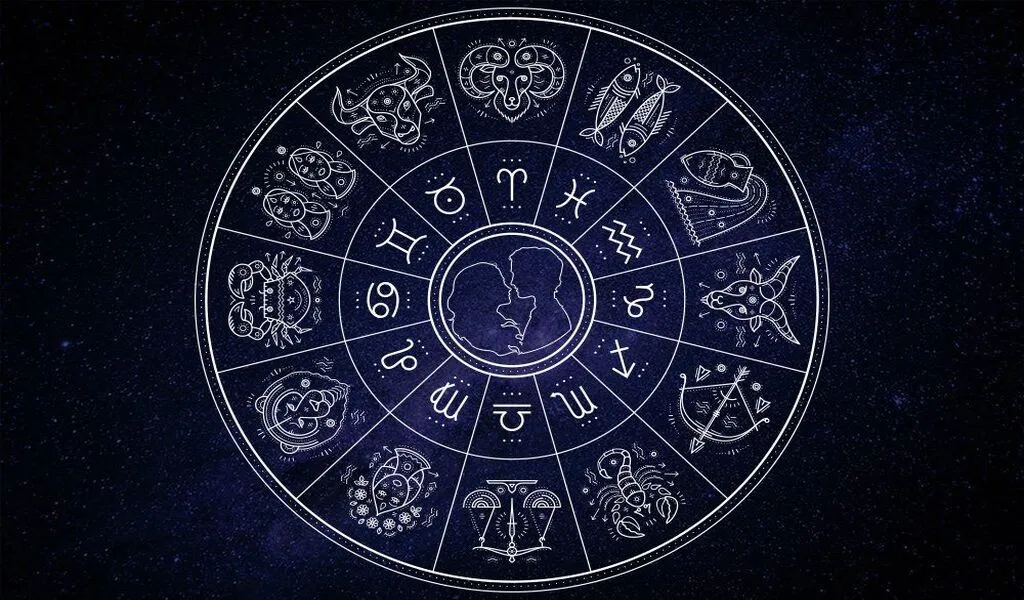 (CTN NEWS) – Daily Horoscope  – How prepared are you for the day? Are you aware of what to look out for? Check out your daily horoscope for July 10th, 2022, below to find exactly what your stars have in store for you!
THE DAILY HOROSCOPE FOR JULY 10th, 2023, IS BELOW
DAILY HOROSCOPE FOR ARIES  | Mar 21 – Apr 19
Ganesha predicts that you will successfully make resolutions to maintain a higher quality of living. You'll have a more optimistic view if you spend time with those who share your interests.
Students should have confidence in their abilities. Any family member's behaviour could be the cause of anxiousness. Don't engage in any transactions involving borrowing rupees. The relationship may potentially deteriorate as a result of this. The kids should give their careers more attention. There will be more work, most of which will be finished on schedule.
DAILY HOROSCOPE FOR TAURUS  | Apr 20 – May 20
Ganesha advises engaging in a religious activity today to keep your body and mind content. Keep your attention on property-related schemes because they can all be profitable.
Keep an eye out for your enemies' movements. If not, you risk getting into trouble. Make sensible decisions before making any financial investment. Positive movement will be seen in commercial activity today. The spouse will be crucial in keeping the family happy and peaceful.
DAILY HOROSCOPE FOR GEMINI  | May 21 – Jun 20
Your mind will create fresh plans, according to Ganesha. The time is now to put into action your current plans for changing your working style. Reconciliation and the arrival of family members will improve the mood in the home.
There might be a disagreement between the brothers right now over anything. The issue will soon be rectified with help from someone. Keep an eye on the company of children. It is vital to make a difficult choice right now.
DAILY HOROSCOPE FOR CANCER | Jun 21 – Jul 22
Ganesha promises that your hopes and desires for success will come true. Continue working hard and passionately towards your goals. The circumstances are favourable for proving you.
Concern will be expressed over the difficulties a family member is experiencing in their marriage. But in many ways, your suggestions and circumstances will become commonplace.
A car breakdown might result in significant costs. Successful decisions made in the workplace will be strong and significant.
DAILY HOROSCOPE FOR LEO  | Jul 23 – Aug 2
According to Ganesha, the efforts you have been making for your own advancement over the past few years will bear fruit. You'll find consolation in supporting others who are suffering and in need. Both the family and society will judge you on this.
When driving, pay attention to the regulations of the road; even a little negligence could get you into trouble.
Currently, the planetary pastures are not very advantageous. The production operation, which has been halted for a while owing to financial issues, will pick up speed.
DAILY HOROSCOPE FOR VIRGO  | Aug 23 – Sep 22
Ganesha predicts that this afternoon's circumstances will bring you some unwelcome success. A unique subject will be discussed when a close relative visits the home. You can also find a solution to any of your significant issues.
Income and expenditure status may both be maintained. Children should be treated kindly without being strictly controlled. Don't let anyone in on your plans. Work on everything in the workspace while keeping an eye on yourself.
The husband and wife will have a lovely connection. Excellent health is forecast.
READ MORE: DAILY HOROSCOPE
DAILY HOROSCOPE FOR LIBRA  | Sep 23 – Oct 22
Your presence will be crucial in the conversation about any family issue, according to Ganesha. You will acquire a new identity as a result of your involvement in any social or religious organisation. The planetary position will slightly reverse in the afternoon. Several unfavourable ideas might cross your mind. Elderly members of the home need extra attention for their health. At this moment, pay attention to what is happening in business. There will be order and discipline throughout the home.
DAILY HOROSCOPE FOR SCORPIO  | Oct 23 – Nov 21
Shopping with family will be enjoyable, according to Ganesha. Home and work shall coexist in peaceful harmony. Even though there is extra work, it will all be done correctly. You'll become more interested in spiritual pursuits.
There won't be any losses associated with financial transactions right now. Likewise, pay attention to your opponents' movements. Students may have any type of academic problem. If you don't start any new projects today, it will be better.
DAILY HOROSCOPE FOR SAGITTARIUS  | Nov 22 – Dec 21
Your superb personality and powerful voice will have a positive impact on the social and family spheres, according to Ganesha. Additionally, the area of touch will increase. Additionally, time may pass while you engage in your interests.
You have personal responsibilities as well as obligations to your family. Sometimes it appears as though fate is against you. This will still be your delusion, though. The mechanical and food industries will prosper. If there is an issue at home, the husband and wife will disagree.
DAILY HOROSCOPE FOR CAPRICORN  | Dec 22 – Jan 19
Ganesha predicts a very good beginning to today. Work consciously and with tranquilly. There will also be some plans implemented for the children's future. Act instead with your head and not your heart.
By being emotional, you run the risk of making a bad choice. Another person might misuse it to their disadvantage. In any situation, it would be prudent to contact family members. Today, focus your efforts on chores relating to marketing, money collection, etc.
DAILY HOROSCOPE FOR AQUARIUS  | Jan 20 – Feb 18
Ganesha predicts that your practical skills will enable you to complete any task. Before beginning any of your ideas, please give them another thought. Email or a mobile device can be used to get any crucial notifications.
In times of need, the mind occasionally wanders to a bad place. Spend some time in the company of knowledgeable people and the outdoors to unwind. Pay attention to employee tips to carry out business duties correctly. A happy family environment will be maintained.
DAILY HOROSCOPE FOR PISCES  | Feb 19 – Mar 20
You will receive exceptional assistance today, according to Ganesha, in duties involving home maintenance. There will also be conversations on any unique achievements you have had at home or in society.
Participating in children's activities will help them feel more confident. A small number of people can be envious of you because of your success. You concentrate on your job while ignoring everyone.
Time may need to be given at home if the office is too busy. Depending on how hard you work in your profession, you can get good outcomes.