Today's Daily Horoscope For July. 11th, 2023 – TUESDAY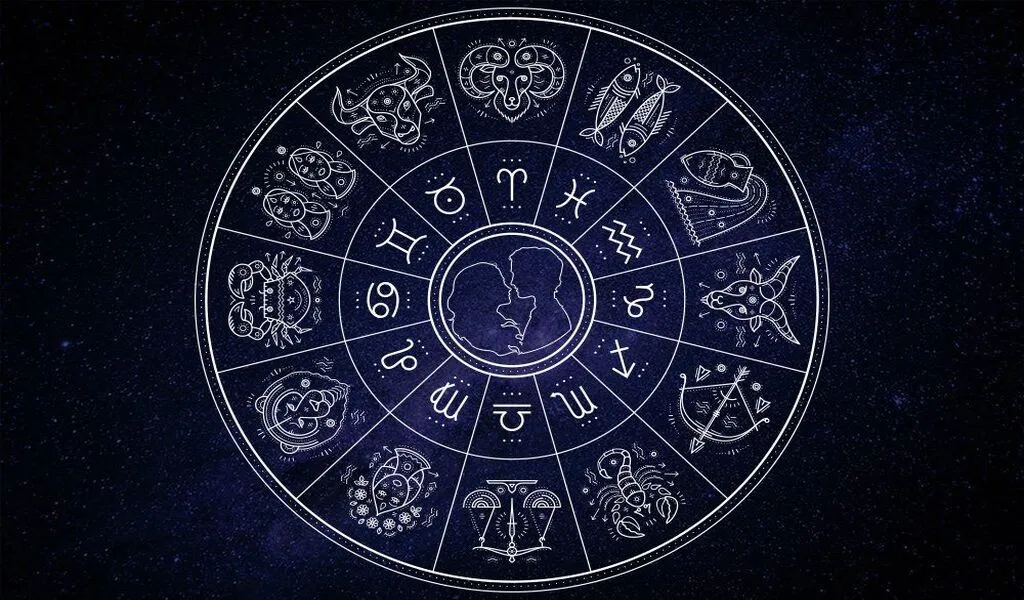 (CTN NEWS) – Daily Horoscope  – How prepared are you for the day? Are you aware of what to look out for? Check out your daily horoscope for July 11th, 2022, below to find exactly what your stars have in store for you!
THE DAILY HOROSCOPE FOR JULY 11th, 2023, IS BELOW
DAILY HOROSCOPE FOR ARIES  | Mar 21 – Apr 19
Today will be spent well with family and friends, according to Ganesha. Meeting with your friends and acquaintances will be advantageous. You may also receive support from friends and family for your efforts to make more positive changes in your personality.
Discuss and thoroughly research any significant matter before engaging in any job or communication with an unknown person. Even a little negligence can result in an affair. do not want to alter corporate operations in any way.
DAILY HOROSCOPE FOR TAURUS  | Apr 20 – May 20
Ganesha predicts that your persuasive and charming speech will help you continue to have an impact on other people. Your personality might have an impact on other people. An important topic may be discussed when a significant individual enters the home. Arguments in discussion can occasionally result from being overly egotistical and self-absorbed. Good outcomes are possible if you make good use of your strengths. Focus on collecting your overdue payment and improving the financial condition today.
DAILY HOROSCOPE FOR GEMINI  | May 21 – Jun 20
Ganesha advises you to make some fresh financial plans today. Keep trying because you will succeed. Spending will also be made on amenities for the family. There might be an opportunity for a close buddy to attend a religious event.
Due to exorbitant spending, your budget can be destroyed. Look after it. There will be some worry for a resident's health. Spend some time caring for them in addition to your busy routine. There is a need for internal restructuring or a move within the company.
DAILY HOROSCOPE FOR CANCER | Jun 21 – Jul 22
Ganesha predicts that you will spend time on investment-related activities today and succeed in them. There won't be any difficulty since although expenses will be significant, they will also be a source of money.
Participate in family and social events. Your relationship may get sour if you are overly selfish. Flexibility must always be maintained in your practise. A powerful person's contribution to your career could result in fresh business success for you.
DAILY HOROSCOPE FOR LEO  | Jul 23 – Aug 2
You will unexpectedly run into a stranger today, according to Ganesha, and it will be to your great advantage. Concentrate on the property if there are any plans to sell it. Do not disregard an elderly person's health.
Now, a court case could also become muddled. Therefore, seek advice from a qualified individual. Today, all marketing and media-related tasks will be successfully done. There can be a friendly argument between the husband and wife.
The body may encounter issues including weariness and soreness.
DAILY HOROSCOPE FOR VIRGO  | Aug 23 – Sep 22
Ganesha predicts that you all will give your work your all. Make the most of the opportunity that the planetary alignment is presenting for you right now. Additionally, a family religious dinner is scheduled.
Few unfavourable thoughts can cross your head right now. Sleeping might also be impacted by it. Spend time with individuals who are active and upbeat, and also take some time for reflection and isolation. Pay close attention to all business-related activity. Excellent health is forecast.
READ MORE: DAILY HOROSCOPE
DAILY HOROSCOPE FOR LIBRA  | Sep 23 – Oct 22
The majority of the time, according to Ganesha, will be devoted to political and social pursuits. Any career-related issues can be resolved with the assistance of a significant person, and this can lead to success.
You will benefit from the elders of the house's devotion and favours. You will eventually experience irritation and frustration in your nature. Additionally, there is a chance of some harm.
Maintain a close connection with the general public and outside of the workplace. The home atmosphere must be kept in check with discipline.
DAILY HOROSCOPE FOR SCORPIO  | Oct 23 – Nov 21
Ganesha predicts that you will begin making plans to alter your daily routine. in order to increase your effectiveness. You will also be useful in discussions about karma and religion.
Any disagreement over inherited property can get worse. Therefore, it would be best if you avoided doing anything linked to it today. Prioritise your decisions when dealing with money.
Likewise, control your rage. The actions in the field of work will currently continue in the same manner.
DAILY HOROSCOPE FOR SAGITTARIUS  | Nov 22 – Dec 21
Ganesha advises that you try to do the most of the task by yourself today in a methodical manner. Because of your sensuality and kindness, people will naturally be drawn to you.
Sometimes you'll lose time working through a disturbance. By regaining your energy, you will be able to complete your task. You'll succeed without a doubt. For the time being, it would be best to refrain from outdoor activities; business-related tasks are unimportant.
DAILY HOROSCOPE FOR CAPRICORN  | Dec 22 – Jan 19
According to Ganesha, working with and joining religious organisations can provide you a great deal of mental serenity. Your spiritual development and respect will both improve.
Plans for the purchase or sale of property will be made. When completing any form of paper task, exercise additional caution. A minor error could result in serious issues for you. Money-related issues could still be a little slow at this time.
Normal business operations will continue. A pleasant husband-wife relationship is possible.
DAILY HOROSCOPE FOR AQUARIUS  | Jan 20 – Feb 18
You will sense the blessings of a supernatural power, according to Ganesha. Because everything will be done correctly. You can suddenly feel at ease with yourself. Relations with family and neighbours will continue to improve.
The marriage of a close relative may experience a separation circumstance. They will benefit from your moderation. Income tools can go down a little bit. In business actions, complete focus is crucial.
DAILY HOROSCOPE FOR PISCES  | Feb 19 – Mar 20
Ganesha advises that you endeavour to fulfil each task today in a practical manner. Your intelligence will be respected by friends and family as well. With any positive outcome from the progeny side, there will be a celebratory mood in the home.
As a result, many of your projects can be flawed. Activities connected to benefits may currently also be flawed. Many issues in your line of work can be resolved thanks to your pragmatic attitude.
There could be a disagreement between the husband and wife. Health can be beneficial.