Today's Daily Horoscope For July. 9th, 2023 – SUNDAY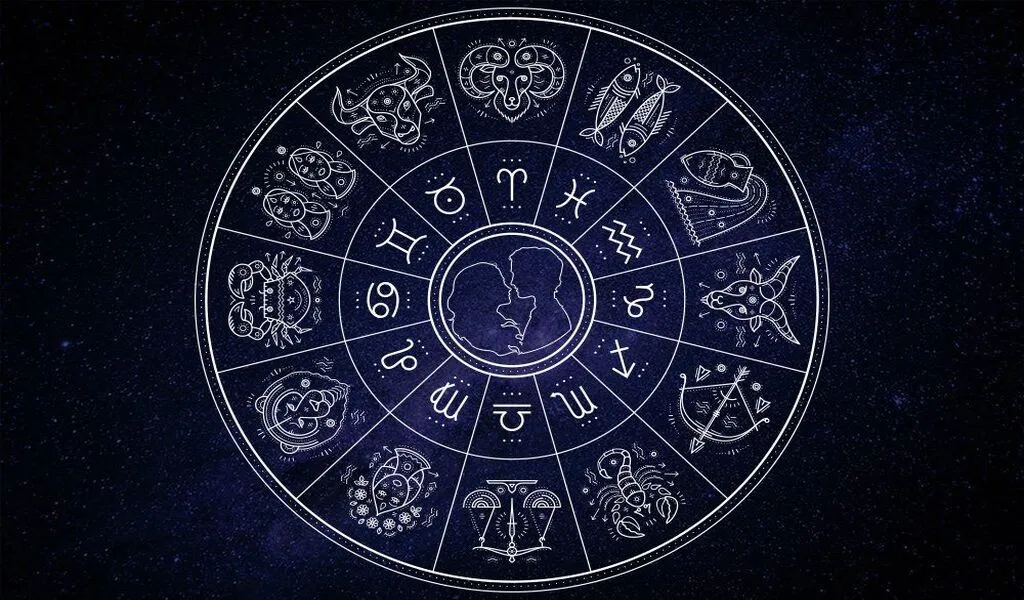 (CTN NEWS) – Daily Horoscope  – How prepared are you for the day? Are you aware of what to look out for? Check out your daily horoscope for July 9th, 2022, below to find exactly what your stars have in store for you!
THE DAILY HOROSCOPE FOR JULY 9th, 2023, IS BELOW
DAILY HOROSCOPE FOR ARIES  | Mar 21 – Apr 19
Ganesha asserts that crucial financial decisions can produce favourable outcomes. Receiving positive news about a family member's health progress can be calming and relieving.
Follow the advice and blessings of the elders. Make good use of your energies. Save your time for the right things and matters.
Due to the circumstances at hand, resist the temptation to be negative. Keep your work schedule and plans private. The family will continue to live in happiness and harmony.
DAILY HOROSCOPE FOR TAURUS  | Apr 20 – May 20
Any unmet wish of yours could come true today, according to Ganesha. The afternoon will have favourable planetary conditions. Utilise this moment to its fullest.
With optimism and rational thought, the work will be finished as intended. Be flexible with your spending. Your issue can be the result of someone close to you.
Now is the moment to put practicality above sentimentality. Businesses that are tied to factories or machines will begin to become profitable.
DAILY HOROSCOPE FOR GEMINI  | May 21 – Jun 20
Any task that has been unfinished for a long time can be finished today with help, according to Ganesha. You may feel relieved and comforted by that.
Spend some time as well resolving issues involving the family and kids. In public relations, it's important to maintain a positive reputation.
Refrain from arguing with neighbours or outsiders. You'll do better if you stay away from the nearby trip as well. With the assistance of the staff and other office workers, stalled activities can be resumed.
DAILY HOROSCOPE FOR CANCER | Jun 21 – Jul 22
Today is a good day, according to Ganesha, to finish some vital tasks. Organise your energy in a productive way. Things will go according to plan thanks to your optimism and rational thinking. Inhibit your ego.
The moment right now should be used with patience and calmness. Continue to assist one another. Too much debate can make any success disappear.
It's possible that business as usual will continue. Concerns regarding the spouse's health could exist.
DAILY HOROSCOPE FOR LEO  | Jul 23 – Aug 2
Ganesha claims that today is a good day for planet Earth. Your unique effort will be acknowledged by the community and your family.
Harmony and orderly execution of all the tasks are essential for success. Be cautious since showing too much emotion can be hazardous.
Use your brains to make decisions rather than your feelings. There can be noise in the house if construction-related work is being done there.
Additionally, some crucial activities might come to a halt. Media-related and online commercial operations will run smoothly.
DAILY HOROSCOPE FOR VIRGO  | Aug 23 – Sep 22
Ganesha advises discussing future plans and understanding the current circumstances. Establish some crucial guidelines to eliminate the turmoil that exists within the family as well.
Pay attention to both initiating and planning. The situation might improve a little bit in the afternoon. Don't spend without regard to the budget.
If not, you might later regret it. Normal business operations will continue. A good husband-wife connection is possible.
READ MORE: DAILY HOROSCOPE
DAILY HOROSCOPE FOR LIBRA  | Sep 23 – Oct 22
Ganesha predicts that you will have some reprieve from the recent turbulence today. Today may bring about something linked to the task you had given up on.
Young people should make future plans. There could be some issues with rupee accounting. A previous argument involving a friend can come up again. Instead of losing your cool, find a calm solution.
As before, business operations will continue. It is possible to participate in religious activities with family members.
DAILY HOROSCOPE FOR SCORPIO  | Oct 23 – Nov 21
The day may be hectic, advises Ganesha. By calling your close relatives, you may stay in touch and find out how they are doing. Everyone will feel at ease when they exchange thoughts.
The financial situation can be good. You could need to assist a friend in need. Ensure your safety as well. Sometimes tension and anger in the environment can cause you to lose focus.
Any business-related decision must be given some further thought. Aside from being busy, spending time with family will make you happy.
DAILY HOROSCOPE FOR SAGITTARIUS  | Nov 22 – Dec 21
Ganesha advises you to make some crucial choices today that will help you maintain a stable financial situation and comfortable living arrangements. Religion and social work are other potential areas of interest.
Avoid those who engage in unpleasant behaviour. Your problems can be brought on by a close friend or relative. In addition to amusement, it's important to focus on your own work.
The system for professional work may change in various ways. A good family environment is possible. Be mindful of your daily schedule and eating habits.
DAILY HOROSCOPE FOR CAPRICORN  | Dec 22 – Jan 19
Ganesha declares that any agreement involving the acquisition or consideration of real estate can be concluded today. Don't let the chance pass you by.
Health-related household goods can be purchased online. Put greater emphasis on your work and lessen your reliance on others.
Give no loans of any type today. Children could feel anxious. They will now require your advice. Deal with your personal issues without focusing on the wrong things.
A situation akin to a quarrel could develop with a rival in the professional world.
DAILY HOROSCOPE FOR AQUARIUS  | Jan 20 – Feb 18
The day can be pleasant, according to Ganesha, if you start it off with really optimistic thoughts. Any sudden benefit plan can now be discussed with family members.
Additionally, any issues that have persisted for a while can be resolved. Don't try to put off doing anything because you're lazy or tired. Because getting bad or unlucky news could hinder your ability to work.
Students should focus on their academics. Due to your skill and diligence, you will be able to sustain your financial situation even while business activity is slow.
DAILY HOROSCOPE FOR PISCES  | Feb 19 – Mar 20
Spend time engaging in activities you enjoy, advises Ganesha, to break up the monotonous routine at this time. The time has come to use your secret skills and abilities. It will also boost your self-assurance.
Due to the dismal economy, various bad actions could get your attention. Therefore, it is best if you keep yourself busy with constructive things during this time.
From a professional perspective, the period may be marginally favourable. Don't pull the small household items around too much.