Ethereum (ETH) to Avalanche (AVAX) Exchange: Guide to Cross-Chain Asset Transfers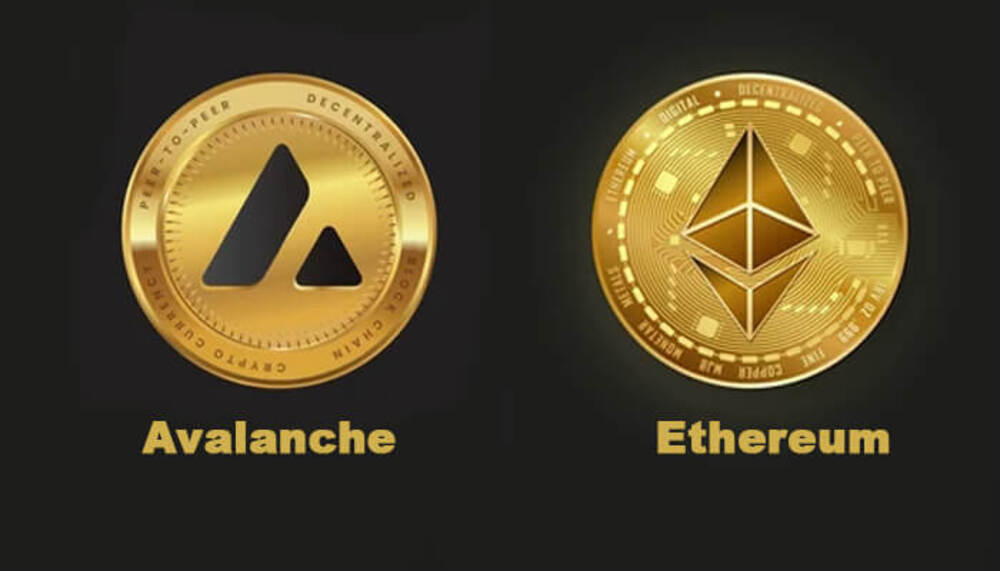 With the rapid development of blockchain networks and decentralized finance (DeFi) ecosystems, the need for seamless cross-chain asset transfers is becoming increasingly important. One popular example of such cross-chain exchanges is the Ethereum (ETH) to Avalanche (AVAX) conversion. Ethereum, being one of the most widely used blockchains, often faces high gas fees and network congestion. On the other hand, Avalanche has emerged as a promising blockchain platform with high bandwidth and low transaction fees.
In this guide, we explore the process of swap ETH to AVAX, providing users with step-by-step instructions and insight into the benefits and considerations of transferring assets between networks.

Choosing the right exchange method
Cross-chain asset swaps involve transferring tokens or cryptocurrencies from one blockchain network to another. In the case of swapping ETH to AVAX, the goal is to move Ethereum-based assets to the Avalanche blockchain. These swaps are facilitated by specialized protocols known as bridges or decentralized exchanges (DEXs) that connect different blockchain networks and enable the seamless transfer of assets.
Before initiating an exchange, users must select an appropriate cross-chain transfer method. There are several options available, each with its own advantages and considerations. example:
a. Connectivity Solutions: Some blockchain projects offer bridges that allow direct token transfers between Ethereum and Avalanche. These bridges typically require users to lock their ETH on the Ethereum blockchain while mining their respective AVAX-based assets on Avalanche.
b. Decentralized Exchanges (DEX): Decentralized exchanges such as SushiSwap and Pangolin allow users to trade tokens directly across different blockchains. These DEXs use automated market-making algorithms and liquidity pools to facilitate cross-chain swaps.
Checking compatibility and setting up a Bridge or DEX account
Before initiating any exchange, users must ensure that their wallets are compatible with the cryptocurrencies they wish to exchange. That is, if you previously exchanged mkr for eth, now you need to make sure that your wallet is also compatible with the one you now want to exchange for. Metamask, for example, is a popular Ethereum wallet that supports several networks, including Avalanche. By configuring their wallets to work with Avalanche, users can seamlessly interact with AVAX-based assets.
Users may need to create an account on the Bridge or DEX platform of their choice to make an exchange. This often involves connecting a wallet to the platform and authorizing certain transactions. Users should exercise caution and only use proven and well-established platforms to ensure the safety of their assets.

Initiating and confirming the exchange
After setting up an account, users can initiate exchanges. The specific steps may vary depending on the method chosen but usually involve selecting the desired token, entering the amount to exchange, and confirming the transaction. It is important to check all details before exchanging.
Once the exchange starts, the blockchain network will process the transaction and users will need to confirm the exchange through their wallet. It is very important to be aware of any transaction fees associated with the swap, as these may vary depending on network demand and the method used.
Getting AVAX on Avalanche
Once the exchange is confirmed, users will receive AVAX-based assets on the Avalanche blockchain. These assets can then be managed, traded, or used within the Avalanche ecosystem with lower transaction fees and faster transaction times.
Conclusion
Replacing Ethereum with Avalanche gives users access to a high-performance blockchain platform and a thriving DeFi ecosystem. By understanding the process and choosing the right exchange method, users can enjoy the benefits of cross-chain asset transfers and take advantage of the unique features each blockchain network has to offer. As the DeFi space continues to evolve, cross-chain compatibility will become even more important, allowing users to easily explore and exploit the full potential of multiple blockchain networks.