Singha Park Organizes Tourism Events with TAT and Chiang Rai Province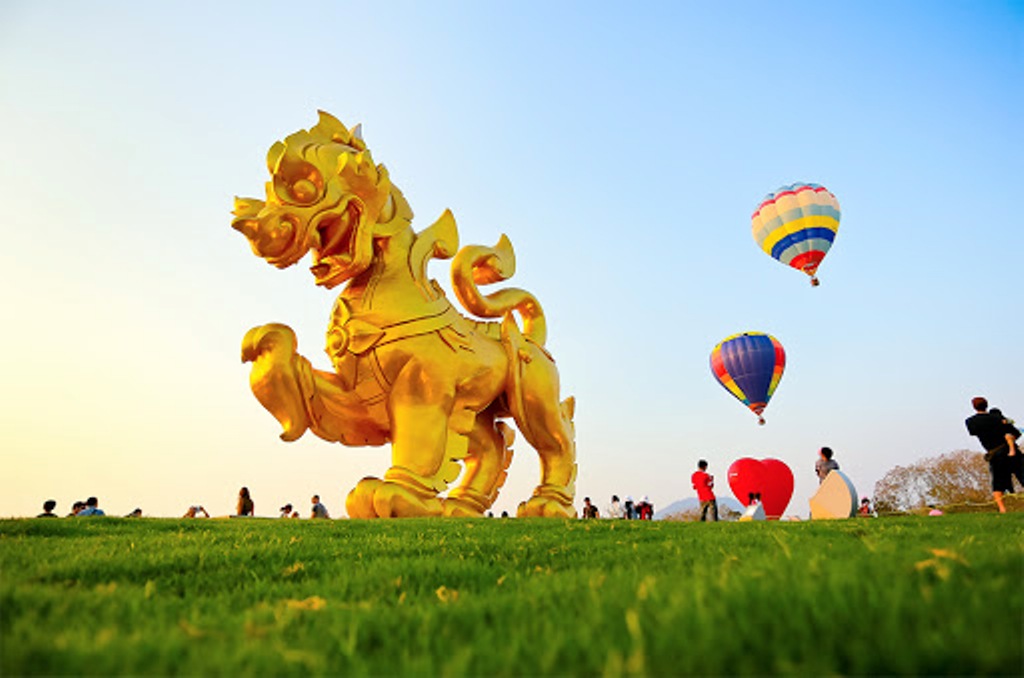 Singha Park has joined hands with TAT and Chiang Rai Province to organize 4 tourism events to help stimulate Chiang Rai's economy. The 4 events will be held from over a 4 month period at Singha Park in Chiang Rai Province.
Singha Park reports that as Chiang Rai enters the high season of tourism it is working with the Chiang Rai province and Tourism Thailand to help the government sector stimulate domestic tourism after COVID-19.
Singha Park Chiang Rai has announced a big event from the New Year's Eve to welcome the New Year and Valentine's Day Festival of Love Year 2021 in collaboration with the Tourism Authority of Thailand.
Mr. Pongrat Luangthamrongcharoen Managing Director of Singha Park Chiang Rai Company and Ms. Thapanee Kiatphaiboon Deputy Governor of Tourism Products and Business Tourism Authority of Thailand or TAT jointly announced details.
Mr. Pongrat said that Singha Park Chiang Rai has launched 4 events that will be held in 4 months during the tourist season in Chiang Rai Province.
The fours events at Singha Park Chiang Rai
The first even starts with the Farm Festival from the 25-29 of November, which is a music festival in the cold weather.  Next will be the the at end the year December with the Northern Lights Countdown Festival 2021
Followed by the Village Of Illumination Festival in January 2021 is the first light show.The 4th even will be the
Wonders Fest February 2021 with the month of love Singha Park Chiangrai Valentine's Balloon Fiesta 2021 Romantic balloon festival. Along with the marriage registration – say love in the sky
Mr. Pongrat said that Chiang Rai is one of the major tourist cities and a target province for both Thai and expat tourists. With beautiful landscapes and perfect nature as well as culture and people. Making each year an opportunity to welcome many tourists to Singha Park, as one of the major tourist attractions in Chiang Rai Province.
Singha Park has always tried to create tourism promotion activities in Chiang Rai Province to impress tourists.
During the cool weather, I believe that the 4 events intended to be held will impress tourists visiting Chiang Rai and help stimulate the overall economy for Chiang Rai as well Ms. Thapanee said.

Chiang Rai is one of the northern provinces that people around the world want to visit. During the past crisis domestic tourism is what keeps the Thai economy moving.  Chiang Rai is one of the provinces, showing that the cooperation between the public and private sectors will bring many benefits in terms of tourism and economic stimulation in the province.
For Singha Park, Chiang Rai has been a strong and strong private sector contributor in the past few years. Singha Park is also widely known to tourists, both Thai and foreigners.