Understanding IRA-Eligible Gold: A Comprehensive Guide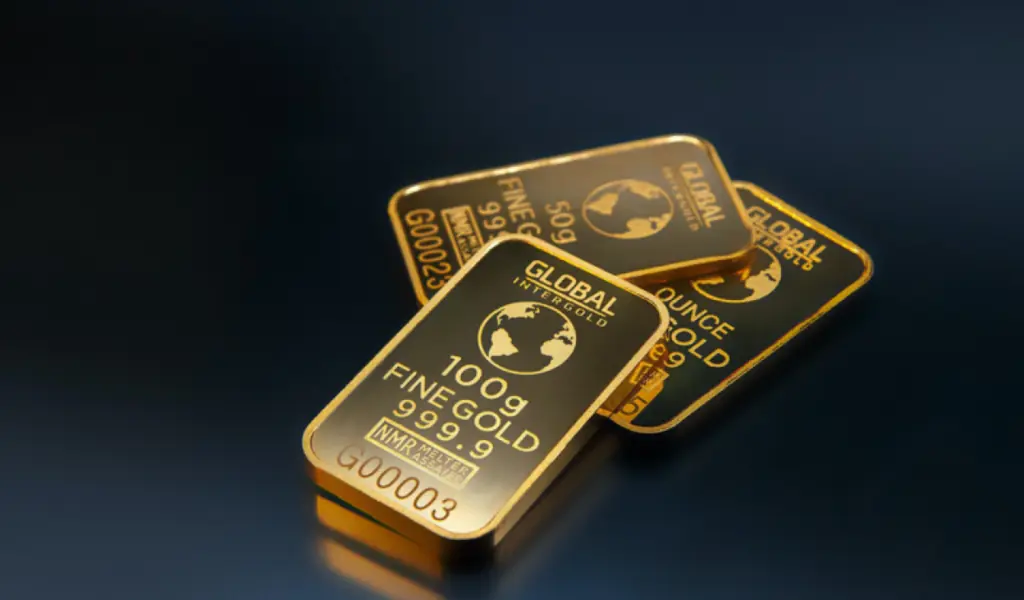 As the financial landscape becomes increasingly uncertain, many investors are looking for ways to secure their wealth. One such method is investing in gold, a tangible asset renowned for its stability in tumultuous economic times.
However, buying gold outright isn't the only way to invest; one can also consider adding it to their retirement portfolio through a Gold Individual Retirement Account (IRA).
This guide aims to provide a comprehensive understanding of what IRA-eligible gold means and how it can be a beneficial addition to your investment portfolio.
What is IRA-Eligible Gold?
The term "IRA-eligible gold" refers to specific gold products that meet the requirements set forth by the Internal Revenue Service (IRS) for inclusion in an Individual Retirement Account.
The IRS stipulates stringent purity and other standards for gold to be eligible for an IRA. The goal is to ensure the gold held in these accounts is a legitimate and valuable asset, providing security for the investor's retirement funds.
Purity Standards for IRA-Eligible Gold
For gold to be considered IRA-eligible, it must meet strict purity standards. Gold bars, rounds, and coins must maintain a purity level of 99.5%, with the sole exception being the American Gold Eagle coin. Remember, the IRS views precious metals like gold and silver as collectible items, which usually aren't permitted in IRAs. However, gold, as a tender form, becomes an exception when it fulfills specific criteria.
Gold Bars and Rounds
Gold bars and rounds must be produced by a mint approved by the IRS and maintain a purity of 99.5%. Smaller bars need to meet exact weight specifications.
Gold Coins
Gold coins need to be 99.5% pure, encapsulated in their original packaging, in mint condition, and accompanied by a certificate of authenticity. As mentioned earlier, the American Gold Eagle coin, a popular choice among investors, is an exception to the purity rule.
How to Invest in IRA-Eligible Gold?
Investing in a gold IRA involves a process that adheres to certain IRS regulations. Firstly, it requires the purchase of IRA-eligible gold. Secondly, an IRS-approved custodian must be chosen to ensure the gold meets the regulations. Lastly, all gold in a gold IRA must be stored in an IRS-approved depository. If you're searching for the best Gold IRA companies, you can go over here.
Opening a Self-Directed IRA
The first step in investing in IRA-eligible gold is to open a self-directed IRA. This type of IRA allows you to hold a variety of investment assets, including gold, unlike a traditional IRA.
Choosing the Right Gold
After setting up the self-directed IRA, the next step is to choose the right gold products that meet the IRA eligibility criteria. Many gold companies sell IRA-eligible gold, making it relatively straightforward to find suitable gold for your IRA.
Storing Your Gold
The IRS stipulates that all gold in a gold IRA must be stored in an IRS-approved depository. The chosen custodian usually arranges this. This rule is in place to ensure the safety and security of your investment. It's important to note that the IRS doesn't allow IRA account holders to store their gold. Doing so could jeopardize the tax benefits that come with a gold IRA.
Benefits of Investing in IRA-Eligible Gold
Investing in IRA-eligible gold can offer numerous benefits, making it an attractive option for many investors.
Tax-Deferred Growth
Like a traditional IRA, gold IRAs offer tax-deferred growth on your earnings, and the contributions are tax-deductible. This means you won't have to pay taxes on your investment gains until you start taking distributions in retirement.
Long-Term Asset
Gold is largely viewed as a long-term investment, which aligns well with the long-term growth strategy of a retirement account.
Hedge Against Inflation
Gold has an inverse relationship with the value of the dollar. When the dollar's value decreases, the value of gold tends to increase and vice versa. This characteristic of gold makes it a suitable hedge against inflation, providing an additional layer of security for your retirement portfolio.
Considerations When Investing in IRA-Eligible Gold
While investing in IRA-eligible gold can be beneficial, it's important to consider the potential drawbacks as well.
Contribution Limits
The IRS restricts the amount you can contribute to an IRA each year. For 2023, the limit is $6,000 per year for those under the age of 50 and $7,000 per year for those aged 50 and above. If you wish to buy more gold than these limits allow, you will need to do so outside of an IRA.
Fees
Setting up a gold IRA can be more expensive than setting up a traditional IRA or buying gold outside an IRA. Gold IRAs often come with annual fees for storage and account maintenance in addition to an initial setup fee.
Minimum Investment Requirements
Some gold IRAs may require a minimum initial deposit, such as $25,000 or more. If you don't have an existing IRA balance to roll over, meeting these minimums could be challenging.
Early Withdrawal Penalty
The IRS imposes a 10% tax penalty on withdrawals made before the age of 59½. If you anticipate needing to liquidate your gold before retirement, an IRA may not be the best option for you.
Final Thoughts
Investing in IRA-eligible gold can be a secure and profitable way to diversify your retirement portfolio. However, it's crucial to weigh the pros and cons before proceeding. Always consult with a financial advisor or a trusted gold IRA company to ensure you make an informed decision.
Remember, in the world of investment, knowledge is power, and understanding what IRA-eligible gold is can empower you to make the best investment decisions for your future.
SEE ALSO: Tesla (TSLA) Share Price Dips As Model 3 And Model Y Prices Reduced To Spur Demand