Thailand New Government Aims to Bring Household Debt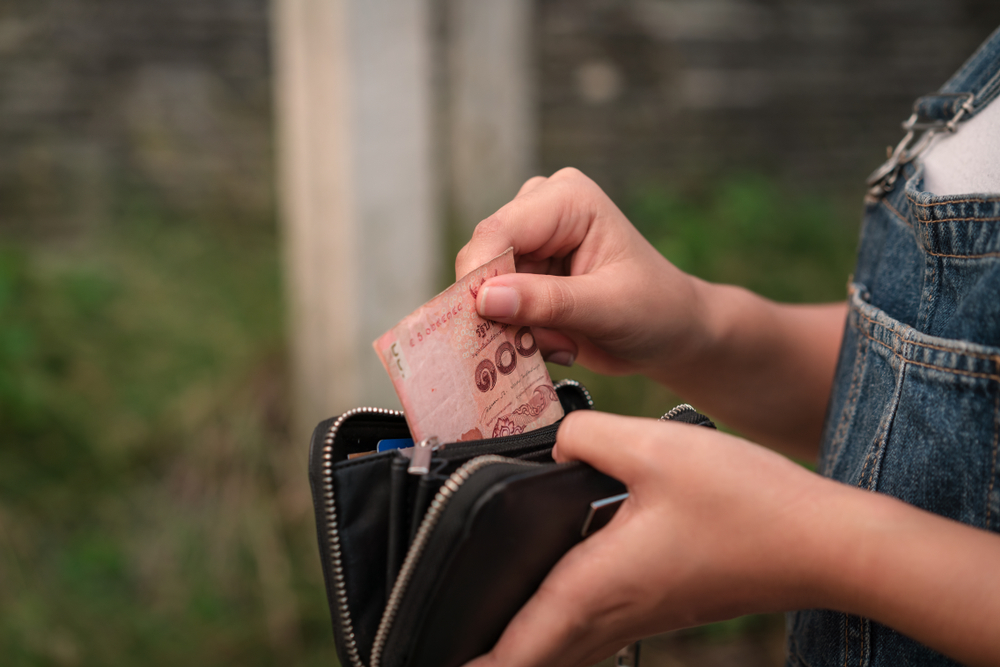 The new government of Thailand aims to bring household debt down to less than 80% of gross domestic product (GDP) while offering various debt-settlement measures to help people who are struggling with household debt, deputy government spokeswoman Rudklao Suwankiri said on Friday.
According to the Bank of Thailand, household debt came to 16 trillion baht, or 90.6% of GDP, in the first quarter.
Marking Navamindra Maharaj Day on Friday, the Government Savings Bank (GSB) began offering options for people who have difficulty repaying their debts and those whose debts have been classified as non-performing loans (NPLs), said Ms Rudklao.
This is a part of the government's economic development policy, which aims to help debtors settle their debt problems, reduce their cost of living, and improve their capability to boost their income, she said.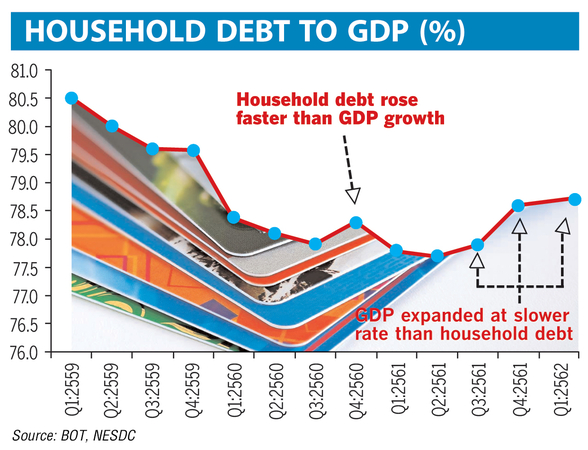 From now until Dec 30, the GSB is allowing debtors to choose to suspend repaying the capital and continue paying only the interest at a rate ranging from 25% to 100% of the usual monthly rate, she said.
Those whose debts were classified as NPLs before Dec 30 will be spared from bankruptcy suits and asset confiscations if they agree to repay their debts at discounted interest rates, she said.
Farmers in Thailand Braced for B48bn Crop Damage
Meanwhile, according to farm truck manufacturer Siam Kubota Corporation (SKC), El Nio-induced drought would cause 48 billion baht in crop farming damage, primarily rice, between this year and next, dealing a significant blow to Thai agriculture.
The damage to the paddies is expected to be 38 billion baht.
According to Phisanu Milintanuch, vice-president and general manager of SKC, the business remains optimistic that water scarcity would be temporary, lasting from October this year to March 2024.
"The agricultural sector is going to face a new challenge after flooding is expected to end later this month," the minister added.
The Agriculture and Cooperatives Ministry had previously warned that El Nio will strike Thailand near the end of the year and recommended farmers to plant drought-resistant crops.
SKC anticipates a 1.6% reduction in economic crop growing this year. However, the overall agriculture sector's outlook for 2023 remains positive, with growth predicted to climb by 1.5-2.5%, thanks to the government's steps to assist farmers and ensure their supplies coincide with market demand, according to the business.
The agricultural machinery market in the country is predicted to exceed 50 billion baht this year, but it is expected to shrink next year due to a combination of reasons ranging from El Nio to high household debt and interest rates, all of which would impair people's purchasing power.
SKC intends to improve sales by making it easier for farmers to purchase farm equipment by increasing the instalment period to eight years, up from 4-5 years ordinarily, according to Mr Phisanu.
Tractors, rice harvesters, excavators, and drones are all available from the company.
"Drone sales grew by up to 92% this year, compared with excavator sales with 15-16% growth," he added. "Farmers use drones because they reduce working time and can solve labour shortages."
SKC estimates its income in 2023 to be less than the 67 billion baht objective. The company made 63 billion baht last year.
"Our total sales have decreased both in Thailand and Asean, especially Laos, Cambodia and Myanmar, because of economic slowdown," Mr. Phisanu added.
The company anticipates that sales will increase in the fourth quarter due to the harvesting season, when farmers will receive revenue.
Up to 60% of SKC products are sold in the United States, with the other 40% exported to South America, Central America, and Africa. Asean accounts for over half of all exports.