In This Year's Walmart Superstores, Wing Drone Deliveries Will Be Available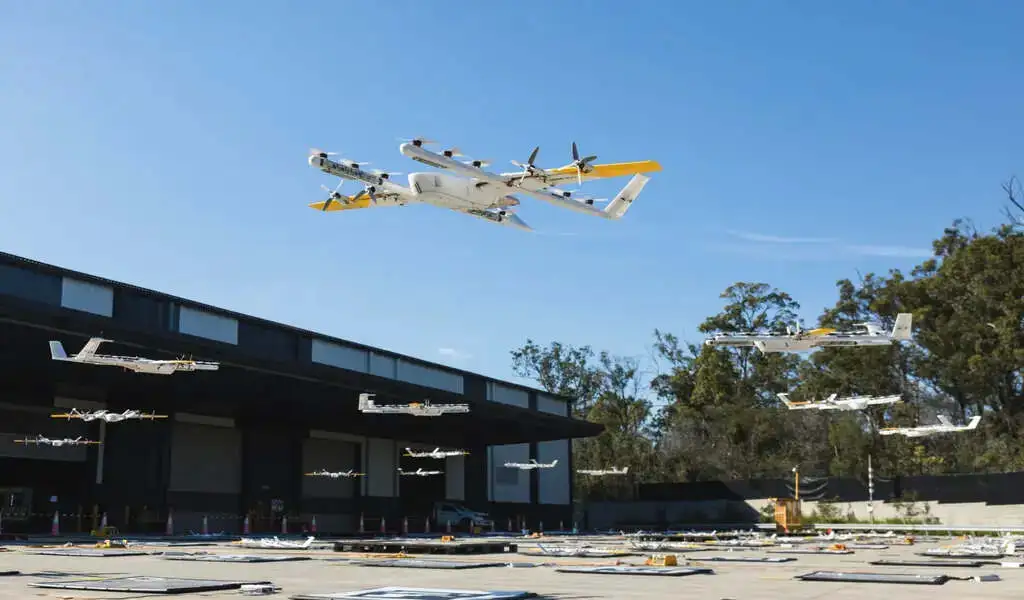 (CTN News) – Wing will expand drone deliveries to two Walmart Superstores in the Texas area later in the year. It is estimated that the two offerings will cover over 60,000 homes in the greater Dallas-Fort Worth metroplex, according to the Alphabet-owned drone firm.
The first location Wing has opened has been at 8555 Preston Road in Frisco, Texas, a suburb Wing has been serving since 2021. There is an expectation that that spot will be up and running "in the coming weeks."
The Alphabet X graduate currently manages 11 drone hubs in the area. It is expected that an additional Supercenter location will go live by the end of the year.
Wing promises 30-minute delivery between the hours of 10:30 a.m. and 6:30 p.m. (every day but Wednesday, for some reason) for its two spots that are available within roughly a six-mile radius of the business.
Deliveries include the usual Walmart fare, such as groceries and over-the-counter medicines (presumably you don't want prescriptions flying around up there, right?).
The completion of this project is an important milestone for Wing," says Wing CFO Shannon Nash, "as we continue down the path to building capabilities to support some of the world's largest delivery operations."
In order to make delivery systems more efficient and able to meet real customer needs, we have developed a technology that complements existing delivery offerings.
A possible nationwide Wing/Walmart partnership would be a huge win for both parties, especially as Amazon's drone efforts reportedly continue to struggle at this point in time.
It is, of course, true that scaling the network to that size is going to take a lot of effort – and clearance of local and federal airspace regulations. There is no need to count those chickens just yet.
As a Walmart SVP, Prathibha Rajashekhar says, "Wing's partnership with Walmart directly aligns with Walmart's passion for finding innovative and environmentally friendly last-mile delivery solutions to ensure customers get the items they want, when they want them," we provide innovative and environmentally friendly last-mile delivery solutions.
By using drones that are able to fly beyond visual line of sight, we are able to enable on-demand delivery for customers who live within a six-mile radius of our stores that offer the service.
There is an average speed of 65 MPH for the drones. According to Wing, they are capable of handling cargo as delicate as chicken eggs without any problems.
A bottle of Coke was delivered to me by the company's office earlier this year when I visited the company's offices. Wing must be commended for opening the box, removing the bottle, and opening it without any incident.
SEE ALSO:
SpaceX Sued For Discriminating Againts Asylum Seekers