Investors Prepare For AMC's Conversion As Stocks Plunge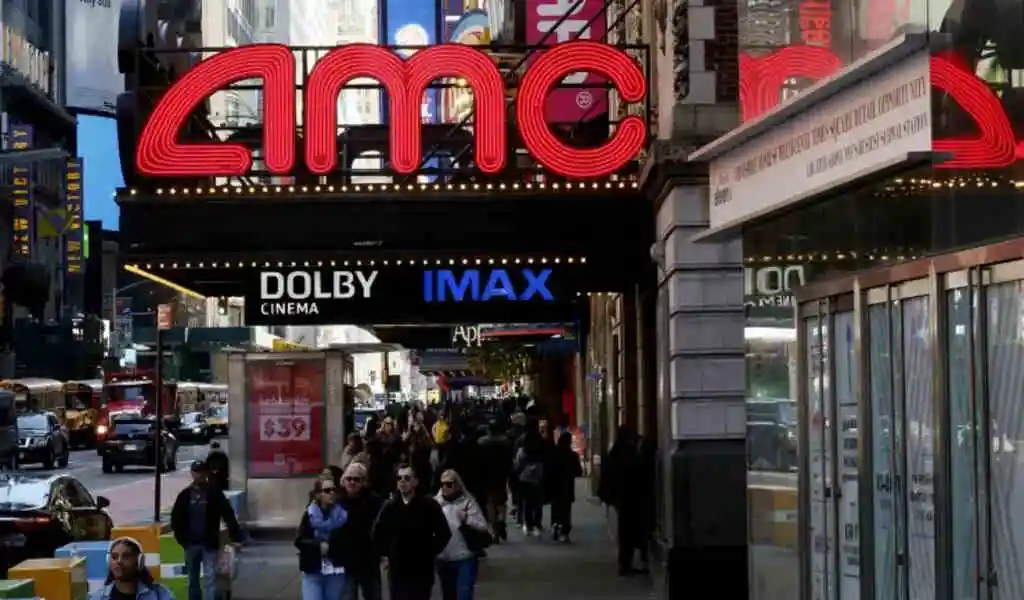 (CTN News) – Shares of AMC Entertainment plummeted more than 20% on Tuesday, dropping to a new 52-week low of $2.46 per share, as investors braced themselves for a stock conversion to be completed later this week.
One year after the preferred equity units of the movie theater chain were listed on the New York Stock Exchange, the preferred equity shares will be converted into common stock on Friday.
As a result of the preferred equity units, AMC can sell additional shares of stock after investors rejected the company's attempt to issue additional shares last year due to dilution fears. In the wake of the Covid pandemic, AMC raised billions of dollars through the sale of new stock, which helped the company pay off its debts and avoid bankruptcy at the same time it plans a 10-to-1 reverse stock split of its common stock on Thursday.
AMC's authorized share count will rise to 550 million from 52.5 million post-reverse split, allowing it to issue more than 390 million shares, according to Eric Handler.
According to Eric Handleraters, AMC's authorized share count will increase to 550 million from 52.5 million after the reverse split, allowing the company to issue more than 390 million shares. Prior to the reverse split, the company had a share count of 52.5 million.
It was also reported last week in a research note published by Roth MKM, managing director AMC.
The share price movement follows significant back-and-forth in the past few months: In February, the movie theater chain was sued for rigging a shareholder vote that would have allowed it to convert preferred stock to common stock and issue hundreds of millions of new shares to shareholders.
An amended settlement was approved by a Delaware judge last week in response to that lawsuit.
Since it was announced on Aug. 14 that the APE shares would be converted, the company's shares have nearly halved.
Among the benefits of the stock conversion is that it will allow AMC to weather the prolonged recovery of the global exhibition industry following the pandemic, as well as any future impacts of the ongoing Hollywood writer and actor strikes.
According to Wold's current projections, AMC will not reach positive free cash flow until 2025, so it is imperative to have additional liquidity in the near term.
There has been a significant back-and-forth between the share price and the stock price over the past few months:
Alternatively, Roth MKM's Handler has a price target of 50 cents, which is at the opposite end of the spectrum.
"I'm really making a valuation call with regards to my negative view of the shares," Handler explained. Our analysts continue to believe that the share price of the company is trading at an irrational level.
In his report, Handler raised the concern that AMC would have to generate nearly $1 billion in adjusted EBITDA in order to justify its current market capitalization, which is 78% higher than Roth MKM's forecast for 2024, and 5% higher than the company's all-time high EBITDA of $929 million, generated in 2018.
Handler said that for the time being, liquidity concerns have been alleviated for the time being.
SEE ALSO:
Nvidia Reports $13.5 Billion In Revenue For Q2 As Stock Soars