How to Make Your Gym Business a Success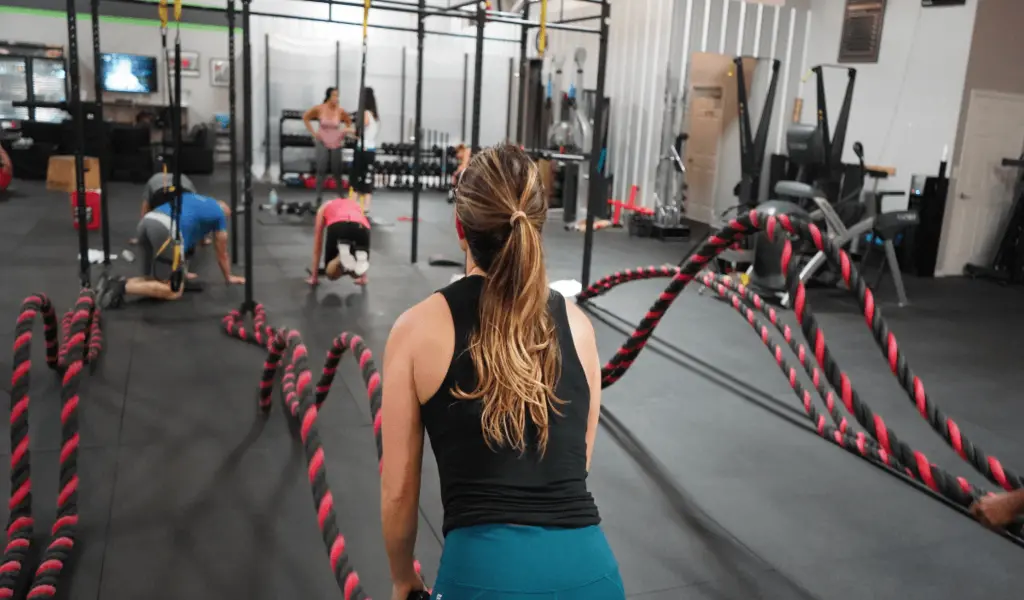 Making your gym business a success can be harder than you might expect. Even if you are passionate about sports and fitness, to run a successful gym company, you need to ensure that you have detailed knowledge of the business side of proceedings too. Then, here are some of the top ways that you can ensure that your fitness-related venture thrives in 2023.
Get the Best Gym Flooring
One of the first considerations that you should think about when you are trying to get customers flocking to your business is the type of flooring that you are using in your gym.
Although you might not think it is vital and might be on a mission to find the cheapest option, if you do not pick wisely, you might find that customers are disappointed in your flooring and do not return at all.
The best gym flooring needs to boost the performance of your customers and prevent them from slipping and sustaining injuries while they play.
However, this flooring also needs to be durable and easy to clean to take the pressure off you and ensure that you do not have to replace it every couple of years. To find top-quality flooring, you should see what companies like https://gymfloorsdirect.co.uk/ have to offer.
Find a Membership Model That Works
Most gyms run on a membership model and do not allow those without a membership to use their facilities. There are many different choices that you can pick when it comes to your membership model, though.
For instance, you might decide that your customers pay a certain amount each month, which covers the cost of their sessions and allows them to use the gym as much as they want to. You might also ask your customers to pay yearly.
However, another option is to ask your customers to pay as they go, which can be the best decision if you want to entice new members and open your gym out to people who may be nervous or uncertain about using your facilities.
You might also charge extra for certain classes for which you have had to pay an instructor, as this can prevent you from making a loss on them in some cases.
Offer Classes
To make your gym business a success, you should not simply offer a running and a rowing machine, along with an array of weights. Instead, you should consider offering classes to your clients. These classes can be anything from sessions in karate to Zumba classes, while others might be focused on HIIT.
Not only can these classes help people to explore new sports that they might not have got the chance to try before, but these classes can also give your customers a chance to enjoy a group dynamic. This can motivate them to exercise and boost their performance, even if this might be in a slightly competitive way.
Your clients will also be able to make friends here, chat with like-minded people, and get the encouragement they need to reach their goals. You should also try to offer unique classes that can draw in new customers and get them away from your company's competition.
Host Taster Days and Free Sessions
It can be a giant demand to request that your customers pay your membership fee without any idea what you offer them or whether they will enjoy the experience. To make sure that your customers know exactly what is on offer, you should host taster days.
During these days, you should open your gym to the public and allow them to try out a variety of different sports and equipment for free. If they enjoy themselves and the atmosphere of your company, they might decide to sign on to your gym and return.
You should also consider running a free session for those who are visiting your gym for the first time. This can prevent them from being put off by your pricing and can enable them to get sucked into the excellent service that you could provide them with. After a free session, they are much more likely to purchase a membership to your gym.
Employ Friendly and Skilled Instructors
However, it is unlikely that your customers will look forward to their sessions at your gym if your instructors and employees are grumpy, rude, and critical.
It is important that you put a lot of effort into your recruitment campaigns to find generous, kind, and friendly instructors who are able to stay patient and positive even with people who might not be very skilled at the exercise that they are doing.
Your instructors should be encouraging, and incredibly clear when teaching your customers. They should also be enthusiastic and always able to get the energy up in a room.
This means that you should try to host a multi-level interviewing process, make sure that you meet your possible instructors in person, and that you chase up references.
Focus on Hygiene
It is also important to focus on the hygiene of your gym. Gyms can be sweaty, stinky places if you are not careful, and, if this is the case, your customers are likely to have a miserable experience. By concentrating on keeping your gym fresh and clean, your customers will be able to walk away from your gym without feeling as if they are grimy.
This means that you should employ a cleaner, or hire an external cleaning service, to keep your gym spick and span, and you might also perform a deep clean every week.
You should offer shower facilities, individual changing rooms, and you should also keep air purified and filtered. You should install vents and windows to keep fresh air circulating, as well as check that your swimming pool is well chlorinated.
Personalize the Experience
You should also personalize the experience that your guests have at your gym. You can do this by allowing your members to set goals for themselves and record their exercise.
You can do this by developing an app for your gym. You should also consider offering personal trainers who will be able to guide unsure members and help them toward their aims.
SEE ALSO: 3 Distinct Trends Segregating Restaurant Companies into Victors And Underperformers