Panic Alert! Dow Jones Drops 500 Points As Bitcoin Plummets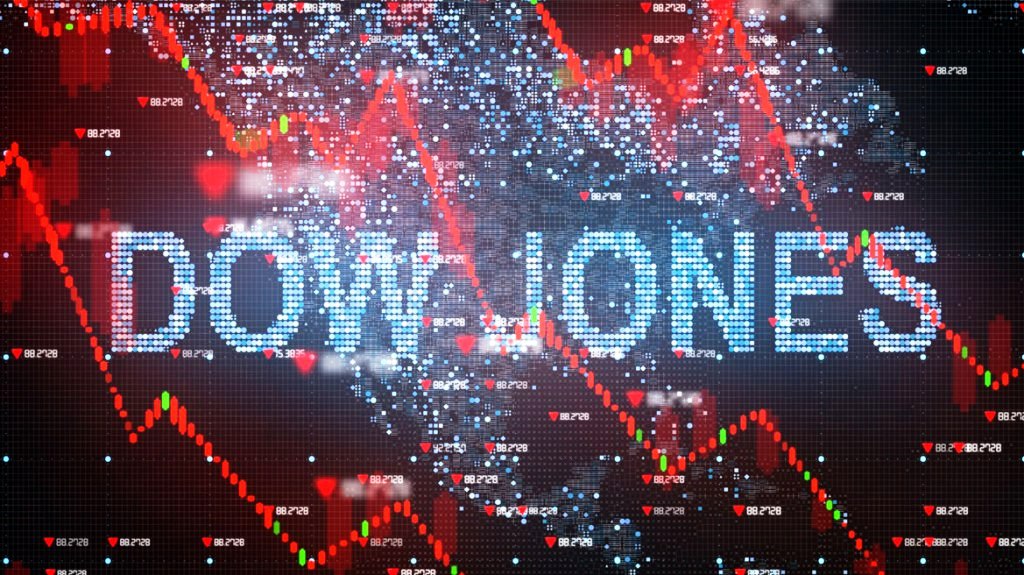 Dow Jones Industrial Average fell 500 points on Monday after the price of Bitcoin plunged over the weekend. Meanwhile,
Tesla stock plunged 8%
in the morning.
The Dow Jones Industrial Average fell 1.6% after the market opened Monday, while the S&P 500 fell 1.9%. During morning trade, the Nasdaq composite lost 2.2%.
Despite the Dow Jones Industrial Average's drop over the past week, a critical technical indicator has risen to its most oversold levels in nearly two years.
However, according to
Market Watch
oversold doesn't automatically mean the end.
With an afternoon drop of 563 points, or 1.6%, the Dow lost 1,115 points to close at a seven-month low and has fallen 2,587 points, or 7.1%, over a seven-session losing streak. The Dow Jones hasn't had a seven-day performance like this since March 2020.
Bitcoin fell about 12% over the weekend
Exchange-traded funds including the Nasdaq 100 tracker Invesco QQQ Trust (QQQ) and SPDR S&P 500 ETF (SPY) both declined in morning trade.
Monday morning, the yield on the 10-year Treasury fell to 1.74%. Treasury yields for the 10-year note dipped below 1.75% on Friday.According to CoinDesk, the price of
Bitcoin fell about 12%
over the weekend, trading as low as $33,046 Monday morning before paring some losses. On Nov. 10, bitcoin reached a record high of $68,990.Monday, the ProShares Bitcoin Strategy ETF (BITO) declined by 12%. Coinbase (COIN) fell nearly 11%, also hitting an all-time low.
Dow Jones sell-off in the stock market worsens
In a disappointing performance Friday, the Nasdaq fell 7.5% last week, its worst weekly loss since the start of the Coronavirus pandemic two years ago.
The Dow Jones Industrial Average fell 1.3%, falling below its 200-day moving average. For the first time since June 2020, the S&P 500 closed below average, down 1.9%.
Tesla stock traded at its lowest level since October once again, falling 8%. Shares are below their 50-day moving average once again.
The stock reached an all-time high of 1,243.49 on Nov 4th but ended Thursday about 20% below that high.
According to IBD MarketSmith chart analysis, AIG fell 2.6% Friday, closing right at its
50-day moving average
as the stock forms a cup-and-handle base with a 62.35 buy point. Shares of AIG fell 2% Monday.
Stocks in the Dow Jones dropped further Friday, with
Apple stock
down 1.3%, falling below the key 50-day line. According to IBD MarketSmith's chart analysis, shares are about 6% past a 153.27 buy point out of a cup-and-handle base. The stock fell 1.5% Monday.
Microsoft shares fell 1.85% Friday, as the top Dow Jones stock approached its long-term 200-day moving average line. On Monday, shares fell 2%.