A Comprehensive Buyer's Guide to the World of RC Drift Cars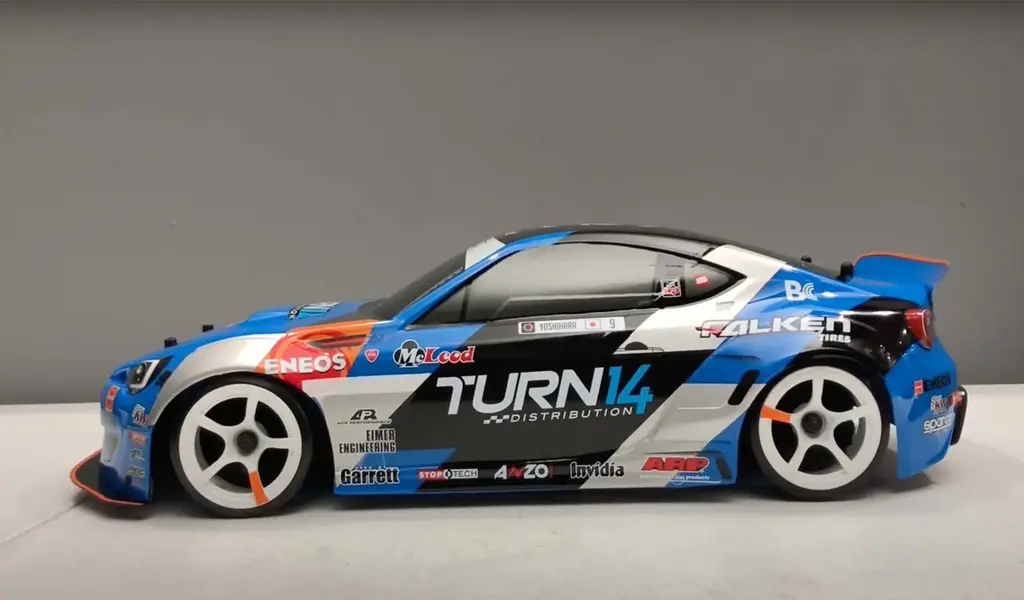 If you're a fan of cars and love the thrill of racing, then you've probably heard about RC drift cars. These amazing little vehicles offer a unique and exciting way to experience the adrenaline rush of drifting without getting behind a real car's wheel.
You don't need to be an expert to find the perfect model from a hobby store. This comprehensive buyer's guide will help you navigate the world of RC drift cars and find the perfect model.
Understanding RC Drift Cars
Before delving into RC drift cars, it's essential that you understand how they work. RC drift cars are remote-controlled vehicles designed specifically for drifting.
They are typically 1/10 scale models that mimic the appearance and handling of real drift cars. These cars are equipped with special tires that allow them to slide and drift around corners, replicating the exhilarating experience of drifting in real life.
Choosing the Right Chassis
The first step in finding the perfect RC drift car from a hobby store is selecting the right chassis. The chassis is the car's main structure that holds all the components together.
Each option offers its own unique characteristics. Some popular chassis options include rear-wheel drive (RWD), front-wheel drive (FWD), and all-wheel drive (AWD).
RWD chassis provide a more realistic drifting experience, while AWD chassis offer better traction and stability. Consider your skill level and personal preference when choosing the chassis.
Power Source Options
Either electric or nitro engines can power RC drift cars. Electric-powered cars are more common and generally easier to maintain. They offer instant torque and are quieter compared to nitro-powered cars.
On the other hand, nitro-powered cars provide a more realistic engine sound and offer a unique experience for enthusiasts. Consider convenience, budget, and personal preference about maintenance when deciding between electric and nitro power sources.
Upgrading and Customizing
One of the most exciting aspects of owning an RC drift car is the ability to upgrade and customize it according to your preferences. The possibilities are endless, from different body shells and wheels to suspension upgrades and performance modifications.
Consider the availability of aftermarket parts and the ease of customization when choosing your RC drift car. This will allow you to personalize your car and improve its performance.
Finding the Right Hobby Store
Once you've decided on the type of RC drift car you want, it's time to find the right place to purchase it. A reputable hobby store, either locally or online, can provide a wide selection of RC drift cars, spare parts, and accessories. Local hobby stores will have others who are passionate about the hobby that you can talk to and ask questions.
They may even know the best places to practice drifting. You can also explore online retailers where you'll find various options to suit your needs and the widest variety of RC drift car tires on the market.
Remember to read customer reviews, compare prices, and check for warranty information to ensure a smooth purchasing experience.
Taking Care of Your RC Drift Car
Regularly clean your car to remove any dirt or debris affecting its performance. Replace the tires when necessary if they are in poor condition.
Additionally, lubricate the moving parts and check the electronics for any loose connections. By taking good care of your RC drift car, you'll ensure it performs at its best and remains in top condition for a long time.
Conclusion
Embarking on the thrilling journey of RC drift cars opens up a world of excitement and enjoyment. You can find the perfect RC drift car to suit your preferences and skill level by understanding the different chassis options, power sources, and customization possibilities.
Remember to choose reliable hobby stores for your purchasing needs, and keep your car in good condition by taking proper care of it. RC drift cars are an adrenaline-fueled world, so get ready to hit the track.
SEE ALSO: Honda And TSMC Announced Collaboration Agreement To Ensure Supply Stability