Tesla Stock Is Soaring As Questions Swirl Over The Model 3 Tax Credit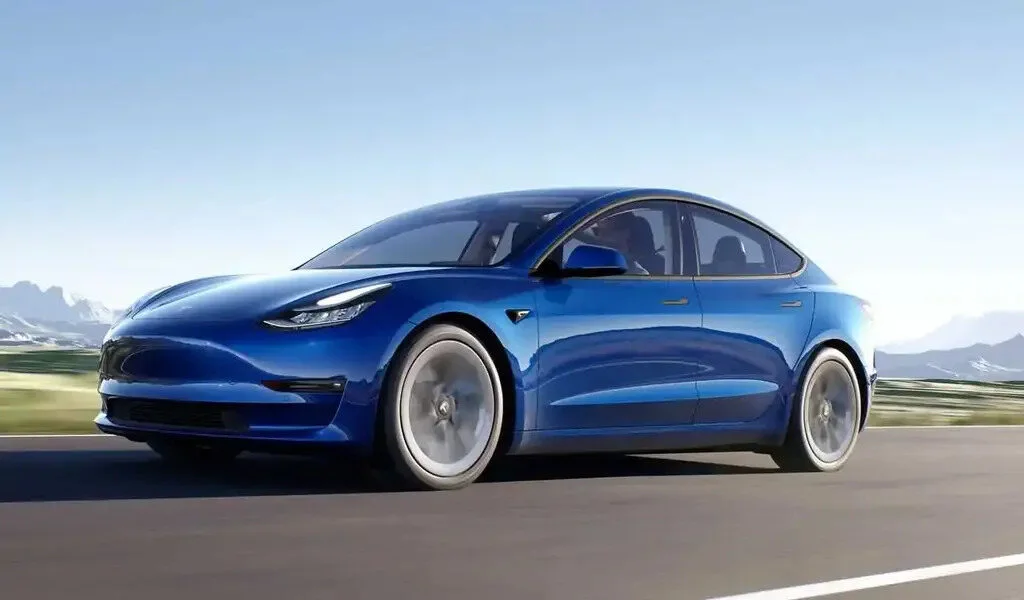 (CTN News) – Tesla (TSLA) says all of its Model 3 vehicle trims are now eligible for the full tax credit under the Inflation Reduction Act (IRA).
According to the Internal Revenue Service, that claim was verified on Tuesday. However, it remains unclear how the global electric vehicle giant achieved this achievement. Tuesday, TSLA stock rose.
According to Tesla's website, the base Model 3 is eligible for the full $7,500 tax credit under the IRA program. The model previously qualified only at a $3,750 price point. It has not been disclosed how Tesla brought the Model 3 into compliance with IRA requirements in order to qualify for the full tax credit.
In the meantime, the IRS updated its website on Tuesday morning. The government announced that all Model 3 and Model Y vehicles are eligible for the $7,500 tax credit.
On March 31, the Biden administration announced that vehicles eligible for the full $7,500 tax credit must have batteries consisting of specific quantities of components manufactured in North America, as well as critical minerals sourced in the United States or selected countries.
Those vehicles that meet only one of the critical minerals or battery components requirements are eligible for a tax credit of $3,750. A full tax credit was not available for the base rear-wheel drive Model 3, which was equipped with a battery from China at the time.
Despite early losses, Tesla stock rose 1.3% to 220.39 on Tuesday. As soon as the IRS confirmed Model 3 eligibility, it turned higher. In the past seven sessions, TSLA has gained. At 101.81, it has gained more than 100% over the lows of early January.
Inclusion in the Eligibility Switch
On Monday evening, Morgan Stanley analyst Adam Jonas wrote that the qualification change "implies that Tesla has tweaked its supply chain to meet both requirements.".
Tesla uses lithium iron phosphate (LFP) batteries from China's CATL for its base Model 3. A CATL spokesperson stated Monday that rumors that had ended their relationship are untrue, and there has been no change in the strategic partnership.
According to Jonas, Tesla is likely to manufacture Model 3 battery packs in the United States while still using cells made in China. Analysts also speculated that Shanghai exports to Canada might free up U.S. battery production for local use.
According to Jonas, it could simply be "regulatory semantics." Under guidance from the Treasury, EV manufacturers are permitted to average the qualifying critical mineral content over a limited period of time.
This language indicates that Tesla could be able to produce enough qualifying Model 3 batteries at its Fremont plant to offset the battery made in China for the Model 3 rear-wheel drive trim.
The Tesla stock price
On Monday, Tesla's stock price jumped 1.7% to 217.61. Earlier this week, Tesla's stock price cleared its 200-day moving average.
Last week, Tesla stock surged 10.8% to 213.97. Shares increased by 3.1% on Friday, passing what resembles a cup or a double bottom buy point of 207.79.
SEE ALSO:
NVIDIA Upgrades The In-Car Experience With AI, Streaming, And Advanced Safety