Thailand has become one of the most popular Asian destinations with nearly 40 million tourists visiting each year. There are many reasons to take a trip to the country, which is on the Southeast side of the continent bordering countries such as Myanmar, Laos and Malaysia.
With a population of almost 70 million people, this country appeals to visitors for a variety of reasons, including its fascinating culture, hot weather and delicious cuisine. The capital city of Bangkok is its most populous city and one of the most visited destinations, the Chao Phraya River flows through here on its way to the Gulf of Thailand.
Attractions to enjoy in Thailand
One of Thailand's top attractions is its nightlife, with plenty of open air bars like Coco Tam's in Koh Samui and Café del Mar in Phuket. The Old Town in Bangkok is also ideal for those looking for awesome cocktail bars and fun DJ sessions.
The country is also known for its natural beauty. The Khao Yai National Park is one of the oldest heritage sites in the world and full of diverse vegetation. Over in the west there is the magnificent Ti Lor Su waterfall, which is over 250 metres tall and 450 metres wide.
There is also Ko Hong Island, an ideal place for snorkelling or scuba diving. Ko Hong is a large limestone rock formation with beautiful white sand bays and a stunning lagoon.
For tourists looking to see sites off the mainland, islands like Ko Hong are best accessed by yacht or catamaran. In fact, boat charters are becoming increasingly popular in the country as more and more visitors consider this to be a fun and convenient way to see the sights.
In the past, tourists in Thailand have sometimes been reluctant to charter a boat during their trip. They can feel outside of their comfort zone booking a boat when there is a language barrier or if the full cost of hiring is not immediately clear, which was a problem when many charter companies had hidden fees.
From complicated booking procedures to unreliable services, hiring a yacht or catamaran was once a complex process. Most tourists would instead opt for more traditional means of travel and accommodation, such as hotels, coach trips and group boat tours.
The process for chartering a vessel have improved significantly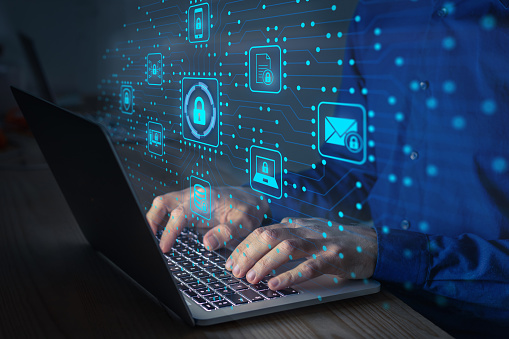 Smartphones and online accessibility has made chartering yachts even easier and exciting.
Technology is a truly wonderful thing and for visitors to Thailand, access to smartphones, computers and reliable internet connections has made the process for hiring a yacht or catamaran far simpler and more enjoyable.
Using charter company websites like Borrowaboat, solo travellers or groups of family and friends can search online for the ideal vessel to charter in the area that they wish to visit. Anyone can now choose to sail across Thailand easily in a yacht or catamaran in a few simple steps.
Firstly, a traveller can search for vessels in ports in locations of their choosing on the site in their native language. These sites provide a profile of each boat with a description of its features and what equipment is included.
Online reviews for charters provide honest first-hand accounts of the experience and give prospective sailors really helpful, unbiased information on what to expect.
To save time searching for your dream charter, you can refine your search by date, boat type, minimum guests, cabin size or price. Tourists wishing to book a charter do not even need to know how to sail as each booking can come with a trained skipper if required and available.
Prices can range from a couple of hundred pounds per day to well into the thousands, viewing charters online gives tourists a chance to review what is on offer for their budget without pushy sales representatives getting in their way. BorrowaBoat has been running since 2016 and boat enthusiasts can find and list vessels with ease.
What to do on a yacht charter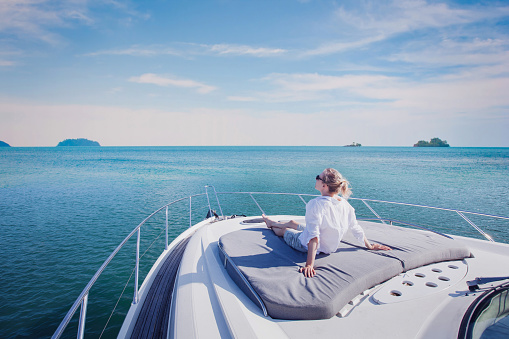 Chartering a vessel for your trip opens up your options hugely, tourists may wish to sail from island or island or park in one area and use that as a base location to explore from. Different types of yachts are available to suit every budget and party size.
Boat charters are also ideal for those who love water sports. In a yacht or catamaran, you are already out of the water and can enjoy activities like diving, swimming and playing with water toys whenever you like.
If sailing on a larger vessel, visitors can bring along their kayak or jet skis to take out onto the water, directly from their boat.
Once the trip is finished, visitors can simply return their vessel to an agreed drop off point and head home. Chartering a yacht or catamaran has never been so appealing or simple for tourists heading for a trip to Thailand.
People Also Read:
Is the Travel Industry Headed for a New Crisis Due to the War in Ukraine?
6 Ideas to Have the Perfect Vacation by the Lake
6 Top Vacation Ideas for Having Fun in Australia
Best Vacation Destinations in Thailand for 2022