Best Vacation Destinations in Thailand for 2022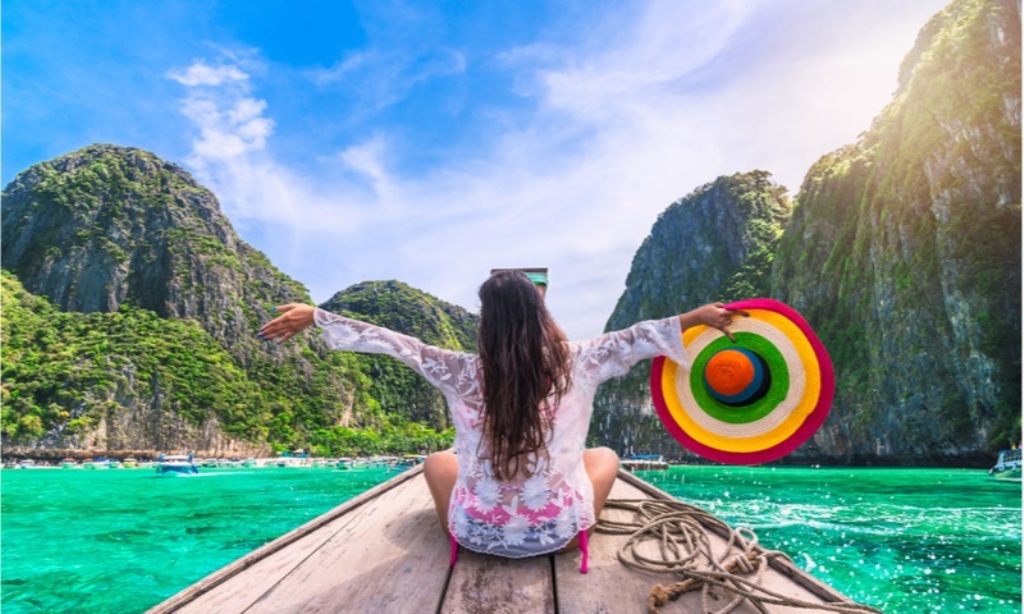 If you're anything like us, chances are you've dreamed of visiting with a flight to Thailand. This country is simply irresistible, with beautiful scenery that ranges from towering mountain ranges to warm, sky-blue coastal waters. Travelling to Thailand, there is a plethora of excellent attractions and tourist sites, it's no wonder the place pulls in so many international tourists each year!
Of course, you can hardly hope to see all of Thailand while on your trip. While it certainly isn't the largest country in Southeast Asia, Thailand can be very difficult to navigate due to its limited transportation infrastructure. This being the case, you'll want to know what you simply have to visit and what you can see the second time around.
In the interest of helping you plan the perfect vacation to Thailand, we've put together this handy list of the best cities to visit while you're in this isolated but beautiful little country. We've chosen these places based on their ease of access, their available attractions and how much there is to see and do. Now Thailand travel restrictions and Thailand pass have changed, let's take a look!
Why visit Thailand?
What's that? You aren't currently planning a vacation to Thailand? Allow us to tell you why you should! If you're not sold on making a trip to this little slice of paradise, here are a few good reasons why you should be.
The list of reasons to visit Thailand is long, so we won't waste any time sharing it. It's so beautiful here that you might just find yourself compelled to purchase a vacation home in the country so you can come back again!
For starters, Thailand is beautiful year-round. When we say beautiful, we mean beautiful. This is the type of exquisite, ineffable beauty that defies description or imitation, so we won't even try to tell you what it's like. You have to see it for yourself to understand it: but if you do make the trip, we promise you that you won't regret it.
Then there's the food. Man oh man is the food good. Gordon Ramsey, eat your heart out; no pretentious, expensive dish you've ever prepared can even hold a candle to a bowl of tom yum goong that you can buy for $3 from a humble Thai street vendor. American imitations of Thai food pale in comparison to the real thing, so you'll have to visit in person to experience just how good it is!
Last but certainly not least, one of the things you have to keep in mind when considering a vacation to Thailand is history. If you're interested in learning more about the cultural and anthropological history of Southeast Asia, you simply can not forgo a visit to Thailand.
With temples, monasteries and monuments that have stood for thousands of years, the detail and diversity on display for visitors is simply breathtaking. No history buff should miss it!
Must-see cities and sites: Thailand edition
Now that we've (hopefully) convinced you of why you should visit Thailand, let's take a closer look at where you should go while you're there. The cities and tourist sites listed below are among the best places to start when it comes to vacationing in Thailand, and you can't go wrong by adding them to your itinerary. Let's get started!
Bangkok
Ok, ok. You knew this one would be on here. Bangkok, the capital of Thailand and its largest population center, Bangkok is known worldwide for its excellent food, luxurious hotels, friendly populace and raucous nightlife. There's a reason why most tourists travelling to Thailand stop here; with so much to see and do, it's nearly impossible to tear yourself away!
If you're a party person, then you're going to love Bangkok. With a nightlife scene that is unlike anything else in the world, this city is perfect for anyone seeking a wild week or two in a city that never sleeps. Bars and clubs abound, and the prices are shockingly low. The bottom line is that just about anyone can have a wild night out in this city!
Another notable quality that you'll want to remain aware of while in Bangkok is the food. As the most populous city in Thailand, this city has more street vendors, restaurants and other eateries than anywhere else in the country. Here you'll find not only Thai food but food from other countries as well; it's truly a foodie's dream come true!
Phuket
Situated on the largest island in Thailand (which goes by the same name, confusingly enough), the city of Phuket is another of this country's most popular vacation spots. With its beautiful beaches and breezy, relaxed atmosphere, it's not at all difficult to see why it's so popular among tourists both domestic and international!
No doubt the best thing on the island, Phuket beaches are among the most beautiful in the world. With immaculate white sand and refreshing crystal clear water, you can spend hours simply soaking it all in as you admire the scenery and sip on a cocktail. No matter what time of year you visit this place, the beaches are always the best place to be!
Not to be outdone by the seashore, the city of Phuket has its fair share of beautiful and relaxing attractions that are perfect for passing time.
A wide variety of restaurants can be found dotted around the city and across the island, each seemingly more tasty than the last. And, when you're done with your meal, you can enjoy an energizing hike through the mountains and steppes of the island. It will no doubt be an unforgettable experience!
Ayutthaya
A veritable feast for anyone who enjoys the study of history, Ayutthaya is a must-see if you're in Thailand. This fascinating city has a history that spans millennia and more than one fallen kingdom, so there's no shortage of spellbinding views and tourist sites to keep you entertained and educated.
The most recognizable thing about Ayutthaya is its historic ruins, many of which have stood for over 700 years. During the middle ages, this city was a thriving hub for trade and diplomacy in the empire of Siam. After 500 years of relative peace, the city was razed by the armies of the Burmese empire.
Today, the archaic remains of what was once one of the largest cities in Southeast Asia remain open to the public, providing a towering reminder of the place that this used to be. In spite of the ruinous appearance of these historical structures, there is also a thriving residential area that is home to a number of excellent attractions and places to stay.
Kanchanaburi
If you're looking for something a bit less busy, then you'll find just that in Kanchanaburi. This beautiful town in the midst of the jungle is situated on a beautiful tropical river that is perfect for kayaking, canoeing and other recreational activities that take place on the water. This is the perfect place for anyone with a love for the great outdoors!
While it's best known for its natural beauty, Kanchanaburi is also home to some tragic albeit fascinating history. During the second world war, this town was the site of one of the most crucial Japanese rail lines in Southeast Asia. The rail bridge that this line runs across on the River Kwai in Kanchanaburi was built by prisoners of war, less than half of whom survived construction to see it completed.
Today, there are two museums and a memorial built to honour the noble prisoners who constructed the bridge at the cost of their own lives. These sites offer a sobering reminder of the cost of war and the all-too-often-forgotten atrocities committed by the Imperial Japanese empire during World War II.
Conclusion
If Thailand wasn't on your "too-see" list yet, we hope that we've been successful in convincing you to put it there. With beautiful scenery, delicious food, a welcoming populace and some of the most fascinating history of any country in the world, it's safe to say that the place is worth a visit. We wish you the best of luck on your trip!