Nepal: The Ultimate Multi-Adventure Destination – Nepal Hiking Pvt. Ltd. Leading the Way Since 2003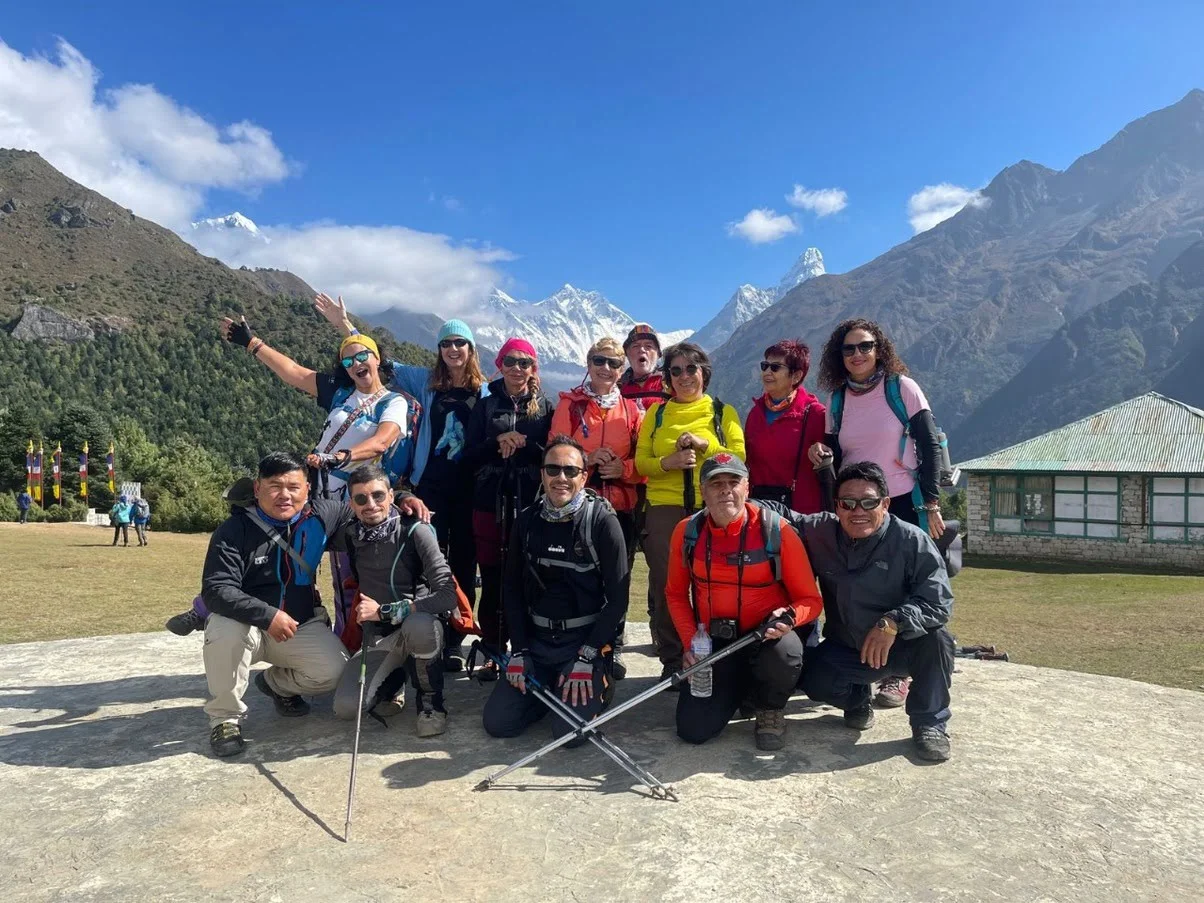 Nepal, the Himalayan gem, has long been celebrated as the ultimate multi-adventure destination. With a landscape that ranges from towering peaks to lush jungles, it provides a wide range of activities that cater to both adventure enthusiasts and nature lovers..
From hiking and trekking to climbing, bungee jumping, mountaineering, rafting, jungle safaris, and bird watching, Nepal has it all. Among the pioneers in curating these unforgettable adventures is Nepal Hiking Pvt. Ltd., a company that has been setting the standard since its inception in 2003.
In this article, we will take an in-depth look at the myriad adventure opportunities in Nepal and how Nepal Hiking Pvt. Ltd. has been a one-stop solution for adventure seekers, eliminating the need to look further.
Hiking and Trekking in Nepal
Nepal's extensive network of trails offers hiking and trekking experiences for all levels of adventurers. From the iconic trekking to Everest Base Camp to the serene Annapurna Circuit, Nepal's trails lead you through breathtaking landscapes, charming villages, and the heart of the Himalayas.
Climbing and Mountaineering
For those with a passion for higher altitudes, Nepal provides unrivaled opportunities for climbing and mountaineering. With eight of the world's 14 highest peaks, including Everest, Nepal is a playground for mountaineers, attracting climbers from around the globe.
Thrilling Bungee Jumping
The thrill of bungee jumping takes on new dimensions in Nepal. The suspension bridge in the stunning Bhote Koshi River gorge offers an adrenaline-pumping experience that combines breathtaking natural beauty with an unforgettable leap.
White-Water Rafting Adventures
Nepal's rivers are renowned for their white-water rafting opportunities. Rafting down the roaring rivers like the Trishuli and Seti offers not only an exhilarating adventure but also the chance to witness Nepal's stunning landscapes from a unique perspective.
Jungle Safaris and Wildlife Encounters
In Nepal's lush national parks like Chitwan and Bardia, jungle safaris provide a chance to spot exotic wildlife like tigers, rhinoceroses, and a plethora of bird species. These experiences are a nature lover's dream come true.
Bird Watching in Nepal
Nepal is a haven for bird enthusiasts, boasting a variety of habitats that draw in a diverse array of bird species. From the Himalayan foothills to the subtropical jungles, you can spot hundreds of species, including rare and endemic birds.
Nepal Hiking Pvt. Ltd. – Your One-Stop Adventure Solution
Having been founded in 2003, Nepal Hiking Pvt. Ltd. has consistently led the way in delivering unmatched adventure experiences for seekers in Nepal. With a team of seasoned professionals, they cater to the needs of trekkers, climbers, and adventurers, ensuring safety and unforgettable memories. Their extensive range of services covers trekking and climbing packages, bungee jumping, white-water rafting, jungle safaris, and more. Nepal Hiking Pvt. Ltd. takes care of every aspect of your adventure, from logistics to permits, making it a true one-stop solution for your Nepal adventure.
Conclusion – Your Adventure Awaits in Nepal
In conclusion, Nepal's status as a multi-adventure paradise is undisputed. From the awe-inspiring heights of the Himalayas to the wild waters and lush jungles, Nepal offers a myriad of experiences for adventure enthusiasts. Nepal Hiking Pvt. Ltd. has been a pioneering force in making these adventures accessible and enjoyable since 2003. So, if you're seeking the thrill of a lifetime or a deep connection with nature, look no further – Nepal Hiking Pvt. Ltd. is your gateway to the adventure of a lifetime in Nepal. Your next unforgettable journey awaits in the land of the Himalayas.
SEE ALSO: Airbnb's Impact On Thailand's Tourism Sector: GDP Growth And Job Creation – Report