Air Canada Flight Loyalty Program and Sustainability Efforts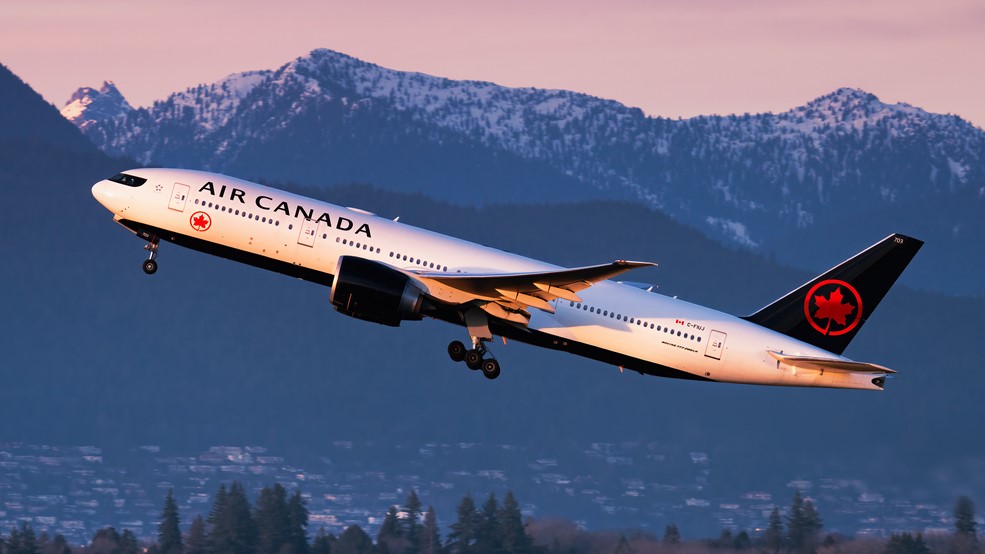 Air Canada is a leading airline that has been serving passengers for several decades. With a strong reputation for safety, comfort, and reliability, Air Canada is the preferred choice for travelers seeking a seamless flying experience.
In this blog post, we will delve into the various aspects of Air Canada's services, destinations, and flight booking process. Whether you are a frequent flyer or planning your first trip, this comprehensive guide will provide you with valuable insights and tips to make the most of your journey with Air Canada. So, let's explore the world of Air Canada and discover why it stands out among the rest.
Overview of Air Canada
Air Canada is one of the leading airlines in North America, offering a wide range of domestic and international flights. Let's delve into the history and key highlights of this renowned airline.
The History of Air Canada
Established in 1937, Air Canada has a rich history that spans over eight decades. Originally known as Trans-Canada Air Lines, it was the brainchild of the Canadian government, aiming to provide efficient air transportation across the country. Since its inception, Air Canada has evolved and grown to become a key player in the global aviation industry.
Air Canada at a Glance
Air Canada boasts an extensive network of destinations, serving over 220 airports worldwide. With its comprehensive fleet of modern aircraft, including Boeing and Airbus models, Air Canada ensures a comfortable and safe travel experience for its passengers.
Passenger Services: Air Canada offers a range of services to cater to the diverse needs of its passengers. From Economy Class to Premium Economy, Business Class, and the luxurious Air Canada Signature Class, travelers can choose the level of comfort that suits them best.
In-flight Entertainment: Keeping passengers entertained during their journey is a priority for Air Canada. They provide an onboard entertainment system featuring a wide selection of movies, TV shows, music, and games. Passengers can immerse themselves in entertainment while cruising at 30,000 feet.
Rewards Program: Air Canada's loyalty program, Aeroplan, offers passengers the opportunity to earn points for every flight. These points can be redeemed for various rewards, including free flights, cabin upgrades, and access to Air Canada's airport lounges.
Air Canada for Business: Recognizing the unique needs of business travelers, Air Canada provides tailored services through their dedicated corporate travel program. From special fares to exclusive benefits, they ensure seamless travel arrangements for companies across various industries.
Environmental Responsibility: Air Canada is committed to sustainable practices and reducing its environmental footprint. Through fuel-efficient aircraft, waste reduction initiatives, and carbon offset programs, they strive to make a positive impact on the environment.
By providing exceptional customer service, a wide range of destinations, and a commitment to innovation, Air Canada has earned its reputation as a reliable and respected airline in the industry. Whether you're planning a vacation or a business trip, Air Canada offers a seamless travel experience that will exceed your expectations.
Learn more about Air Canada's history and milestones
Air Canada's Flight Services
Air Canada, the largest airline in Canada, offers an array of flight services to cater to the needs of both domestic and international travelers. With its extensive network and high-quality service, Air Canada ensures a seamless travel experience for passengers across the globe.
Domestic Flights
Air Canada provides a comprehensive range of domestic flight services, connecting passengers to various cities within Canada. Whether you're planning a business trip or a leisurely getaway, Air Canada offers convenient options to suit your travel needs.
When flying domestically with Air Canada, you can expect:
Wide Network Coverage: Air Canada operates flights to numerous domestic destinations, including major cities, regional hubs, and smaller towns. This enables travelers to reach their desired locations conveniently.
Frequent Flight Schedules: Air Canada offers multiple daily flights on popular domestic routes, providing flexibility and convenience for travelers. Whether you need to catch an early morning flight or prefer an evening departure, Air Canada has you covered.
Comfortable Cabin Experience: With Air Canada, passengers can enjoy a comfortable and pleasant journey. Spacious seating, in-flight entertainment, and attentive cabin crew contribute to an enjoyable travel experience.
Aircraft Modernization: Air Canada continually invests in its fleet, ensuring passengers have access to modern and well-maintained aircraft. This commitment to fleet renewal enhances both comfort and safety during domestic flights.
International Flights
Air Canada's international flight services open up a world of possibilities for travelers. Whether you're embarking on a vacation, exploring new business opportunities, or visiting loved ones abroad, Air Canada offers a reliable and convenient option for international travel.
When flying internationally with Air Canada, you can expect:
Global Connectivity: Air Canada operates flights to numerous international destinations across six continents. From popular tourist hotspots to off-the-beaten-path gems, Air Canada ensures that you can reach your desired destination with ease.
International Hubs: Air Canada's international flights are facilitated through its key hubs, such as Toronto Pearson International Airport, located strategically to connect travelers from various parts of the world.
Interline Partnerships: Air Canada has established partnerships with other international airlines, allowing passengers to book seamless itineraries that connect multiple destinations, even if they involve different airlines.
Premium Services: Air Canada offers premium services on select international routes, such as its award-winning Business Class and Premium Economy options. Passengers can enjoy enhanced comfort, priority services, and exclusive amenities.
International Travel Guidelines: Before embarking on an international flight with Air Canada, it's essential to familiarize yourself with the specific travel requirements and regulations of your destination country. Air Canada provides resources and information to ensure a smooth and hassle-free journey.
Air Canada's flight services, both domestic and international, provide passengers with a reliable and comfortable means of travel. Whether you're flying within Canada or venturing to far-off lands, Air Canada's extensive network, modern aircraft, and commitment to passenger satisfaction make it a top choice for travelers worldwide.
Customer Experience with Air Canada
Air Canada, the flag carrier and largest airline of Canada, is known for its commitment to providing a premium customer experience. From in-flight amenities to exceptional customer service, Air Canada strives to ensure that passengers have a comfortable and enjoyable journey.
In-flight Amenities
When it comes to in-flight amenities, Air Canada goes above and beyond to meet passengers' needs and ensure a pleasant travel experience. Whether you're flying economy or indulging in the luxury of business or first class, Air Canada offers a range of amenities to enhance your journey.
One of the notable amenities offered by Air Canada is its in-flight entertainment system. Passengers can enjoy a wide selection of movies, TV shows, music, and even games, keeping boredom at bay during long flights. With the ability to personalize your entertainment choices and enjoy high-quality screens, Air Canada ensures that your journey is not only comfortable but also entertaining.
In addition to entertainment, Air Canada understands the importance of providing a satisfying dining experience on board. Passengers can expect delicious and thoughtfully curated meals, with options to suit various dietary preferences. From refreshing beverages to delectable snacks, Air Canada ensures that you are well-fed and hydrated throughout your flight.
Customer Service
Air Canada takes pride in its exceptional customer service, setting a high standard for the industry. The airline's dedicated team of trained professionals is committed to ensuring that passengers' needs are met promptly and effectively.
From the moment you step foot into the airport, Air Canada's staff is there to assist you. Their friendly and knowledgeable agents are available to answer any questions, provide guidance, and address concerns you may have. Whether it's at check-in, during boarding, or at the baggage claim, Air Canada's customer service team is always ready to lend a helping hand.
In addition to on-ground support, Air Canada's flight attendants are attentive and proactive in delivering exceptional service to passengers throughout the flight. They take the time to ensure your comfort, attend to your requests, and provide assistance whenever necessary. Their warm and professional approach helps create a welcoming atmosphere on board, making you feel valued as a passenger.
Overall, Air Canada's dedication to customer experience shines through its in-flight amenities and exceptional customer service. By combining comfort, entertainment, and personalized attention, Air Canada has established itself as a leading choice for air travel in Canada and beyond.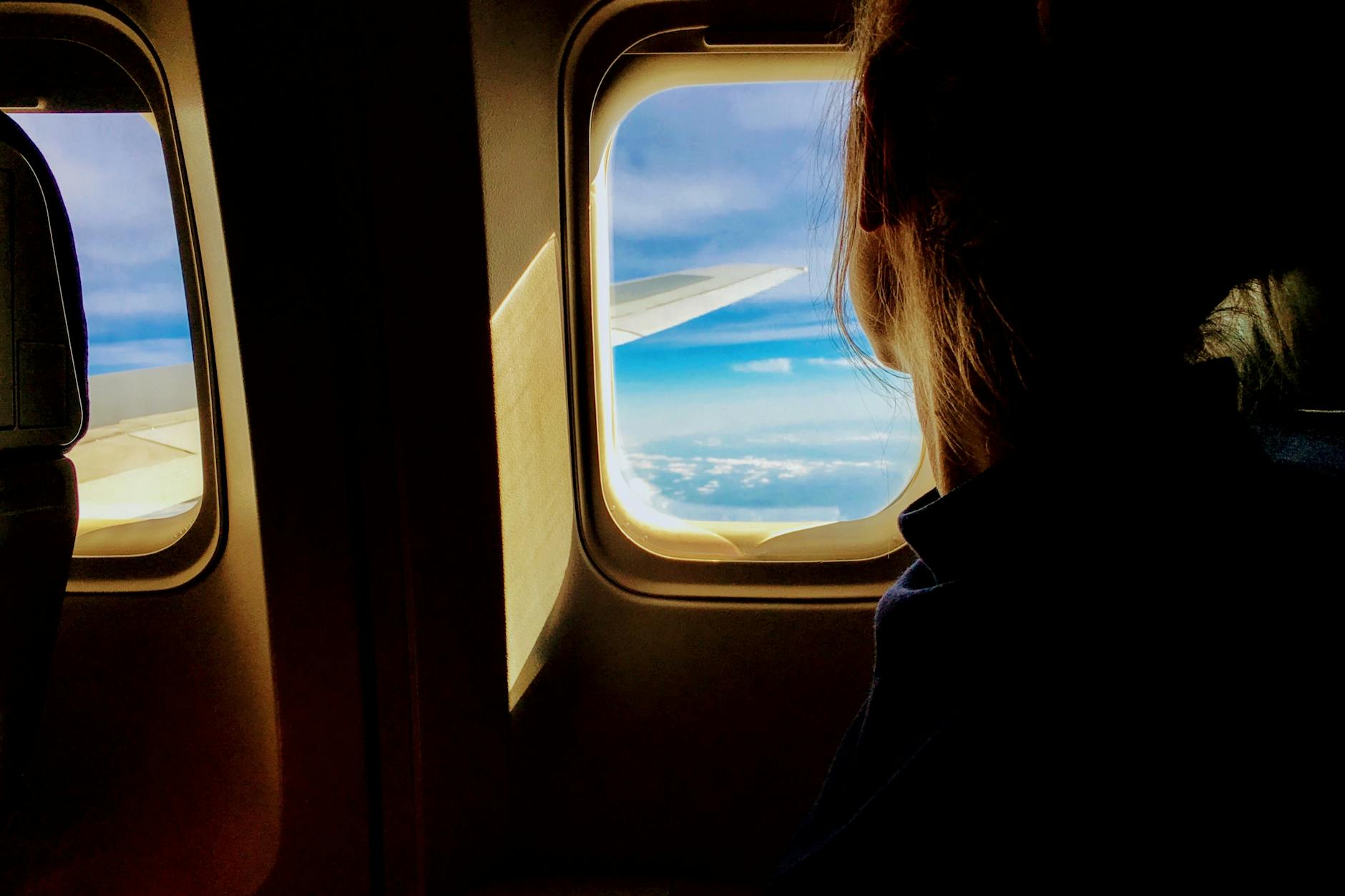 Air Canada's Loyalty Program – Aeroplan
How to Earn Aeroplan Points
Earning Aeroplan points is a breeze, allowing you to accumulate rewards while you shop or travel. With an extensive network of partners, you have numerous opportunities to earn points and watch them add up. Here are a few ways to boost your Aeroplan points balance:
Flight Bookings: Earn points every time you book a flight with Air Canada or its partner airlines. The more you fly, the more points you earn!
Credit Card Purchases: Consider getting an eligible Aeroplan credit card to earn additional points on your everyday purchases. These cards often come with attractive perks, such as preferred pricing and Air Canada travel benefits.
Partner Offers: Make use of the numerous partner offers available to Aeroplan members. Whether it's staying at partner hotels, renting cars, shopping for brand-name merchandise, or booking activities and travel experiences, you can earn points on various everyday expenses.
Convert Points: If you accumulate points with any of Aeroplan's partner programs, you have the option to convert those points into Aeroplan points. This way, you can consolidate your rewards and maximize your benefits.
By taking advantage of these earning opportunities, you can fast-track your way to exciting rewards and experiences!
How to Redeem Aeroplan Points
Once you've accumulated a substantial number of Aeroplan points, it's time to start reaping the rewards. Aeroplan offers a diverse range of redemption options, ensuring there's something for everyone. Here are some popular ways to redeem your hard-earned points:
Flight Rewards: Use your Aeroplan points to book flights with Air Canada or any of its partner airlines. Enjoy the flexibility of choosing your destinations and travel dates, allowing you to explore the world at a fraction of the cost.
Air Canada Vacations Packages: Take advantage of Aeroplan's partnership with Air Canada Vacations and redeem your points for vacation packages. Indulge in a well-deserved getaway while using your points to cover flights, accommodations, and more.
Extras & Upgrades: Enhance your travel experience by redeeming Aeroplan points for extras and upgrades. Enjoy benefits like Maple Leaf Lounge access, cabin upgrades, and even free checked bags, elevating your journey to new heights.
Hotel Stays: Planning a hotel stay? Redeem your points to book accommodations with Aeroplan's partner hotels. Whether it's a luxurious resort or a cozy boutique hotel, your points can help make your stay more affordable.
Activities & Travel Experiences: Immerse yourself in unforgettable activities and travel experiences by redeeming your Aeroplan points. From guided tours to exhilarating adventures, there's something for every type of traveler.
Brand-Name Merchandise: Treat yourself to a wide selection of brand-name merchandise available for redemption. From the latest gadgets to trendy fashion accessories, you can use your points to shop for desired items.
Gift Cards: If you prefer the flexibility of choice, redeem your points for gift cards from popular retailers. This allows you to pick exactly what you want, whether it's a shopping spree or a delicious meal at your favorite restaurant.
With these redemption options, your Aeroplan points can unlock countless possibilities and create lasting memories.
Remember, the more you earn, the faster you can enjoy the rewards. So start earning Aeroplan points today and elevate your travel and lifestyle experiences!

Health and Safety Measures by Air Canada
In light of the ongoing COVID-19 pandemic, Air Canada has implemented a comprehensive set of health and safety measures to ensure the well-being of its passengers and employees. These measures are part of Air Canada's CleanCare+ Program, which aims to provide a safe and comfortable travel experience. Let's explore the key features of this program and the travel guidelines that Air Canada has put in place during these challenging times.
Air Canada's CleanCare+ Program
Air Canada's CleanCare+ Program is a multi-layered approach to enhance safety and cleanliness throughout the travel journey. Under this program, the airline has implemented several protocols and preventive measures to minimize the risk of exposure to COVID-19. These measures include:
Enhanced Aircraft Cleaning: Air Canada has intensified its cleaning procedures, particularly focusing on high-touch areas such as seats, tray tables, armrests, and lavatories. The use of hospital-grade disinfectants ensures thorough sanitation.
HEPA Filtration Systems: All Air Canada aircraft are equipped with High-Efficiency Particulate Air (HEPA) filters, which capture up to 99.9% of airborne particles, including viruses. These filters ensure the circulation of clean air throughout the cabin.
Face Covering Requirements: Passengers aged six and above are required to wear face coverings during their entire travel journey, including check-in, boarding, in-flight, and disembarkation. This policy helps to reduce the transmission of respiratory droplets.
Hand Hygiene: Air Canada encourages regular handwashing and sanitization. Hand sanitizing stations are available at various points within airports, and passengers are advised to carry their own hand sanitizers as well.
Physical Distancing Measures: To promote physical distancing, Air Canada has implemented measures such as reduced capacity on flights, modified boarding procedures, and rearranged seating arrangements where possible. These efforts aim to minimize close contact during travel.
Travel Guidelines during COVID-19
In addition to the CleanCare+ Program, Air Canada has put forth travel guidelines to ensure the safety and well-being of passengers. These guidelines include:
Health Screenings: Prior to travel, passengers are required to complete a health questionnaire and undergo temperature screenings. These measures help to identify individuals who may be exhibiting COVID-19 symptoms.
Flexible Booking Options: Air Canada offers flexible booking options, allowing passengers to make changes to their travel plans without incurring change fees. This flexibility gives passengers peace of mind and encourages them to make informed decisions based on their health and travel requirements.
Contactless Services: Air Canada has introduced contactless services to minimize physical contact during the travel journey. These services include mobile check-in, self-service kiosks, and electronic boarding passes. They aim to reduce the need for physical interactions at various touchpoints.
In-Flight Safety Measures: During the flight, Air Canada has adjusted its in-flight service to reduce contact between passengers and crew. This includes modified meal services, limited food and beverage offerings, and the suspension of duty-free sales.
These health and safety measures, coupled with the stringent cleaning protocols and guidelines, demonstrate Air Canada's commitment to prioritizing the well-being of its passengers and employees. By adhering to these measures, travelers can have peace of mind knowing that every effort is being made to create a safe and secure travel environment.
Environmental Impact and Sustainability Efforts of Air Canada
At Air Canada, we are committed to minimizing our environmental impact and striving for sustainability in all aspects of our operations. By integrating environmental considerations into our business decisions, we aim to leave less carbon in the atmosphere, reduce waste, limit noise pollution, and actively contribute to resolving environmental issues. Through collaboration, participation, and engagement with industry partners, communities, employees, and customers, we can have an even greater impact. Discover how we strive to reduce our environmental footprint and make a positive difference in our communities.
Air Canada's Commitment to Green Aviation
When it comes to green aviation, Air Canada is dedicated to implementing initiatives that prioritize sustainability. We are investing in new technologies and innovations that promote fuel efficiency and reduce greenhouse gas emissions. By modernizing our fleet with fuel-efficient aircraft, we aim to lower our carbon footprint significantly. Additionally, we continuously evaluate and optimize our flight routes to maximize fuel efficiency and minimize environmental impact. Through these efforts, we aim to lead the way in green aviation practices and set an example for the industry.
Sustainable Fuel and Carbon Offsetting Initiatives
Air Canada recognizes the importance of transitioning to sustainable aviation fuels (SAF) to reduce our reliance on traditional fossil fuels. SAF is a cleaner alternative that significantly reduces carbon emissions compared to conventional jet fuels. We actively engage in research and development programs to explore and implement the use of SAF in our operations. By incorporating SAF into our fuel mix, we can contribute to a greener and more sustainable aviation industry.
Furthermore, we have implemented carbon offsetting initiatives to mitigate the impact of our flights on the environment. Air Canada has partnered with CHOOOSE, a trusted carbon offset provider, to offer our customers the option to offset their carbon emissions associated with their flights. Through this program, customers can support certified projects that reduce, capture, or avoid greenhouse gas emissions globally. This voluntary program seamlessly integrates carbon offset purchasing into our booking websites, allowing customers to make an informed choice and take a proactive step in minimizing their environmental impact.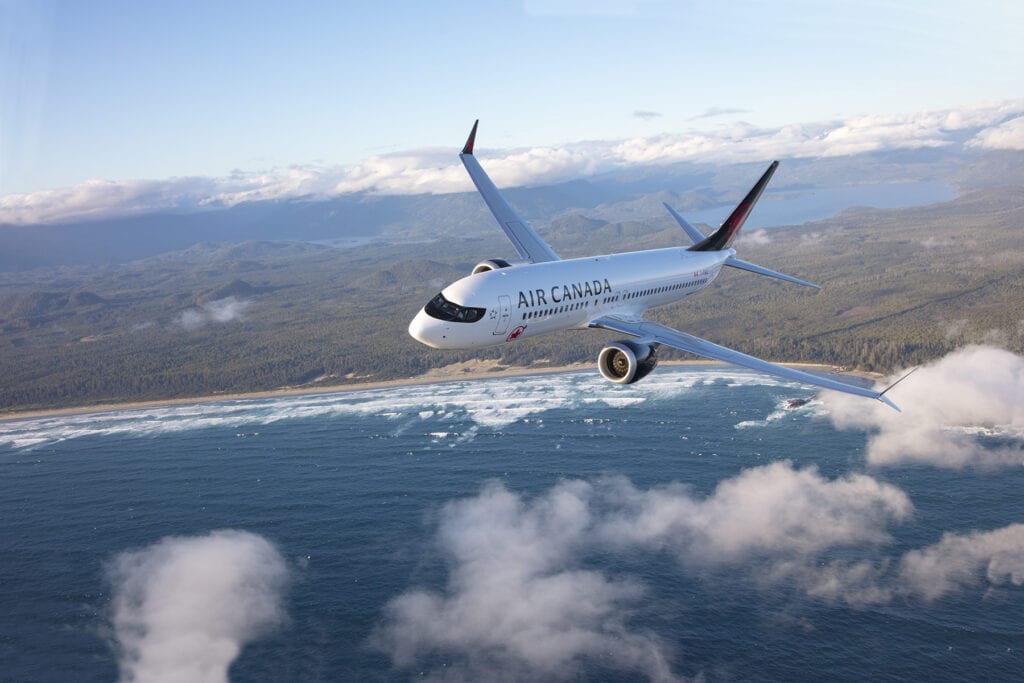 By choosing Air Canada, you are supporting an airline that is actively working towards a greener future. Together, we can make a difference.
For more information about Air Canada's commitment to environmental sustainability, please visit our Corporate Responsibility website.
Air Canada's Role in the Canadian Economy
Air Canada, the country's flagship airline, plays a significant role in the Canadian economy, both in terms of employment and economic impact. Additionally, the airline's contributions to Canadian tourism further solidify its importance. Let's delve into these aspects in more detail:
Employment and Economic Impact
Air Canada is one of the largest employers in the country, with an extensive workforce comprising pilots, flight attendants, ground staff, mechanics, and various other professionals. The airline offers numerous employment opportunities, providing a stable source of income for thousands of Canadians.
Moreover, Air Canada's operations generate significant revenue, which contributes to the overall economic growth of the nation. The airline's investments in infrastructure, aircraft, and technology have a ripple effect on various industries, including manufacturing, hospitality, and transportation. This, in turn, stimulates job creation and fosters economic development across Canada.
Contributions to Canadian Tourism
As a major airline operating both domestically and internationally, Air Canada plays a crucial role in promoting Canadian tourism. By connecting people across the globe to various destinations within the country, the airline facilitates the influx of visitors, boosting the tourism industry's growth.
Air Canada's extensive network of routes and partnerships with other airlines provide travelers with convenient options to explore different regions of Canada. From the picturesque landscapes of the Rocky Mountains to the vibrant cities of Toronto and Vancouver, the airline enables tourists to experience the diverse beauty and culture Canada has to offer.
Furthermore, Air Canada actively collaborates with tourism boards and organizations to promote the nation's attractions, events, and festivals. By showcasing Canada as an attractive travel destination, the airline contributes to the growth of the tourism sector, driving revenue and supporting local businesses.
Image: Air Canada plane flying over the picturesque landscapes of Banff National Park
In conclusion, Air Canada's role in the Canadian economy cannot be overstated. Through its significant employment opportunities and economic impact, the airline drives growth and contributes to the overall well-being of the nation. Additionally, Air Canada's contributions to Canadian tourism help showcase the country's beauty to the world, attracting visitors and supporting the growth of the tourism industry.
Conclusion
In conclusion, Air Canada is a reliable and trusted airline that offers a wide range of services and benefits to its customers. With a strong track record of safety, excellent customer service, and a vast network of destinations, Air Canada is a top choice for both domestic and international travel. The airline's commitment to sustainability and innovation further enhances its appeal to environmentally conscious passengers. Whether you are a frequent flyer or planning a one-time trip, Air Canada's dedication to providing a seamless and enjoyable travel experience makes it a preferred airline for many. So, next time you plan your trip, consider flying with Air Canada for a stress-free and comfortable journey.