IBM Unveils Enterprise Magnetic Tape Drive with 50TB Cartridge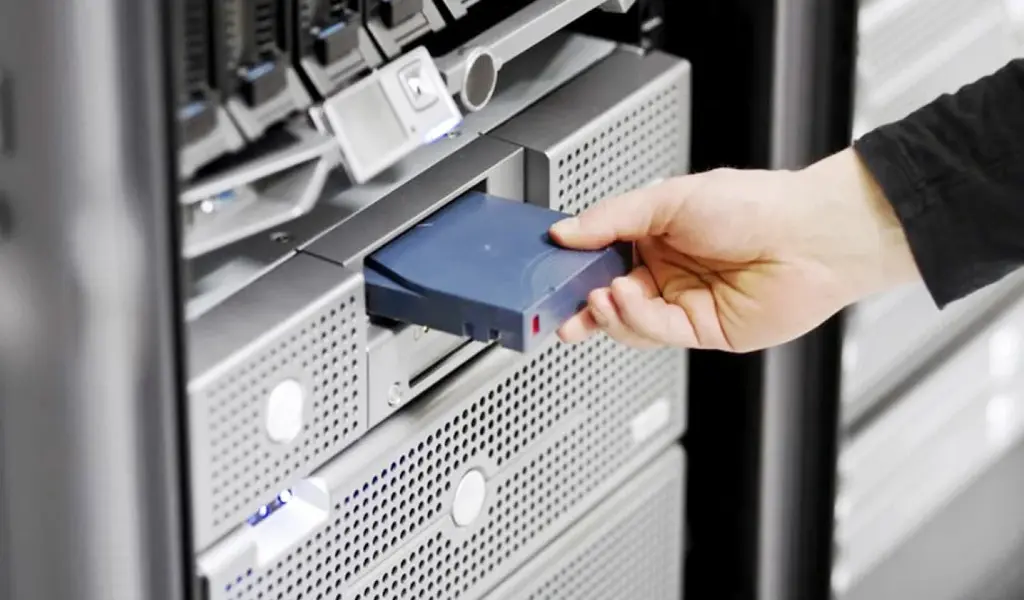 (CTN News) – Magnetic tape storage might be unfamiliar to many due to its historical decline, but its significant data storage capability remains valuable for organizations seeking long-term backup solutions.
Companies like IBM have persisted in advancing this technology, as evidenced by their recent launch of an enhanced magnetic tape drive and cartridge type.
With a storage capacity more than double that of previous models, this innovation holds promise for cloud storage providers and enterprises dealing with vast amounts of data.
IBM's TS1170 Drive: Pioneering High-Capacity Magnetic Tape Storage
Magnetic tape drives have evolved into a cost-effective cold storage solution, akin to the role now assumed by hard drives post the emergence of SSDs.
While their speed might not satisfy most users, recent progress has enabled these drives to accommodate hundreds of gigabytes per square inch of tape. In a recent development this week, IBM has propelled the technology further forward.
Introducing the TS1170 drive, IBM has achieved the capability to store 50TB of uncompressed data on a single tape cartridge utilizing the new JF media type.
The potential extends even further with 3:1 compression, reaching an impressive 150TB.
Notably, this represents a substantial increase of 250 percent compared to the previous TS1160 drive and JE media, which managed 20TB uncompressed and 60TB compressed.
Moreover, the TS1170 drive boasts a native data rate of 400 MB/s, surging to 900 MB/s when processing compressed data.
BM Introduces New TS1170 Drive Models: 70F and 70S
IBM has unveiled its latest advancements in storage technology with the release of two variants of the TS1170 drive: the Model 70F and the 70S. These drives come equipped with distinct interfaces, catering to a range of connectivity needs.
Dual-Port Flexibility
The Model 70F stands out with its dual-port 16 Gb Fibre Channel interface. This feature not only enhances data transfer speeds but also accommodates a variety of setups, making it suitable for both cloud-based and open-compute configurations.
What's noteworthy is the seamless compatibility with traditional Fibre Channel host attachment interfaces, which extends its versatility.
Efficient Adaptability
For seamless integration into existing infrastructures, the 70F version boasts a 3U form factor rack mount kit.
This design ensures compatibility with the majority of 19-inch racks, enabling hassle-free installation from either the front or back without requiring specialized tools.
Compliance and Compatibility
IBM's dedication to environmental standards is evident in the TS1170's adherence to RoHS-3 compliance.
However, the transition to a new cartridge form factor comes with a trade-off. While the TS1170 offers advanced features, it lacks compatibility with cartridges used by earlier drive models like types E or D.
Impressive Feature Set
The TS1170 drive models come with a plethora of features aimed at optimizing data management.
Notable among these are speed matching, a high-resolution tape directory, Channel calibration, dynamic adaptive equalization, capacity scaling, WORM storage (write-once-read-many), data compression, and more.
The drives also support encryption functionality, facilitated through IBM Security Key Lifecycle Manager. This encryption can be managed either at the library or application level, providing enhanced data security.
Limitations and Considerations
It's important to be aware of certain limitations with the TS1170 drive. The drive does not currently support connections to an IBM TS7700, and only one system can utilize the TS1170 at any given time.
This might impact certain deployment scenarios and needs to be taken into account when planning the implementation of these drives.
In Conclusion:
In conclusion, IBM's latest release of the TS1170 drive models, the 70F and 70S, showcases the company's commitment to pushing the boundaries of storage technology.
With their versatile interfaces, adaptable design, and an impressive array of features, these drives offer a significant step forward in data storage and management.