Dynamics CRM, Microsoft's Rival To Salesforce, Is Touting Its Size And Growth Rate.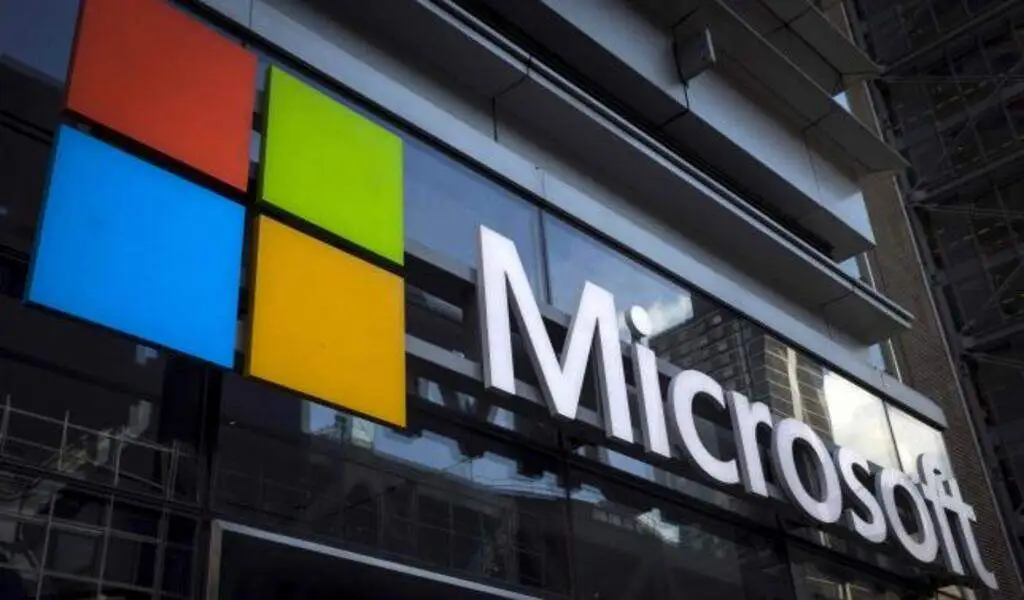 (CTN News) – Investors have no idea how Microsoft's Azure revenue compares to Amazon's and Google's, since the company is not disclosing the size of its Azure business.
However, Microsoft has suddenly opted for a more transparent approach in its much smaller Dynamics business.
Last week, Microsoft disclosed Dynamics revenue in its annual report to investors.
The 2023 fiscal year ended June 30, and Dynamics generated $5.44 billion in revenue, an increase of 16% year over year, or double the growth rate of Microsoft as a whole.
Among major product and service offerings, Dynamics expanded faster than any other except Server Products and Cloud Services. Two years ago, it represented 2.2% of Microsoft's total revenue. Now it represents 2.5%.
Though Dynamics is dramatically smaller than Microsoft's dominant Office, Windows, or Azure businesses, CEO Satya Nadella is emphasizing it more. As part of last week's earnings call, Nadella discussed the progress of the software maker's Dynamics unit.
Dynamics' customer experience, finance, and supply chain businesses all exceeded $1 billion in sales last year, Nadella said.
Microsoft's Nadella highlighted the introduction of generative artificial intelligence assistants for Dynamics 365. Additionally, Microsoft Sales Copilot, a tool for writing business-oriented emails, integrates with Dynamics and Salesforce.
According to Manny Medina, CEO of sales software startup Outreach, some companies are switching from Salesforce to Dynamics due to Microsoft's AI capabilities.
CNBC interviewed Medina, who said Dynamics can be cheaper and the underlying technology is improving.
My customers are asking me to bring some of the Salesforce features over to Dynamics, Medina said. It could be because Outreach moved upmarket last year to serve larger companies that Outreach is experiencing a spike in momentum.
In the past year, Salesforce has encountered some speed bumps. Former co-CEO Bret Taylor left in a surprise move after serving briefly alongside Marc Benioff.
An activist investor announced ownership stakes at the company and revenue growth slowed. The company responded by widening its adjusted operating margin sooner than planned and avoided a proxy fight.
Salesforce's customer satisfaction statistics are at an all-time high and trend above industry standards, according to a Salesforce spokesperson. "All categories related to Dynamics are consistently ranked higher by analysts than those related to MSFT."
It's available in Sales Cloud and Service Cloud products, and it's being tested on Marketing Cloud, Commerce Cloud, Salesforce Platform, and Slack. Generative AI creates realistic text based on human input after being trained on large data sets.
Dynamics predates Salesforce as a brand. Client-server financial management software was first released by North Dakota-based Great Plains Software in 1993.
In 2001, Microsoft bought Great Plains for $1.1 billion. North Dakota's Republican governor and presidential candidate, Doug Burgum, was Great Plains' CEO at the time.
Dynamics isn't just being pushed at investors by Microsoft. This year, the company has been more aggressive in selling the product, according to Adam Mansfield, a practice lead at UpperEdge.
In addition, Microsoft is providing subsidies to prospective customers who are already committed to Salesforce, and it is more willing to help clients with the costs of consulting services.
SEE ALSO:
Discover Incredible Discounts at Mykeysshop: Get Windows 10 for Just $5!