Claude.ai Introduces Premium Access And Enhances User Engagement Strategy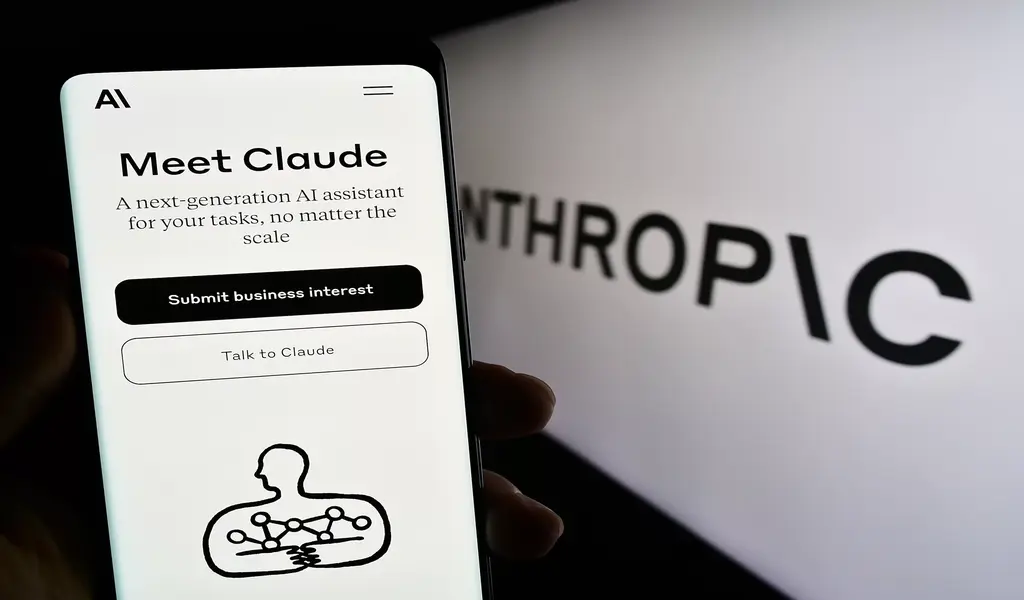 (CTN News) – In a significant departure from its existing approach, Claude.ai, the web interface powering Anthropic's Claude 2, has initiated a policy of restricting access for users who are not subscribed or have unpaid accounts.

While Claude.ai remains in an open beta phase, it provides users with access to the most up-to-date version of Claude, complete with 100k context windows (equivalent to 175 pages of text) and the ability to upload files.
Accompanying the communications regarding Claude's limitations, Anthropic has extended an invitation to its users, urging them to sign up for notifications regarding premium subscription plans.
Additionally, they have encouraged participation in a survey designed to assess interest in Claude's potential use cases and features.

Assessing Interest in Claude Premium
Anthropic has presented a survey through which users are invited to share insights about their usage patterns, preferences when comparing similar applications, and their willingness to invest in premium functionalities.
The data collected from this survey is anticipated to play a pivotal role in shaping the product development strategy, leading to a more advanced version tailored for professionals working with substantial volumes of data.
The survey covers a range of topics, including the contexts in which users employ Claude and their experience with other chatbots like ChatGPT, Google Bard, Poe by Quora, YouChat, and Bing Chat.
Furthermore, participants are prompted to elaborate on their reasons for favoring Claude over competing apps. Response options encompass attributes such as longer conversation memory, a more human-like interaction, and swifter response times.
Moreover, respondents are asked to indicate their likelihood of subscribing to a premium version priced at $50 per month, which would provide additional messages, reliable uptime, and other premium features.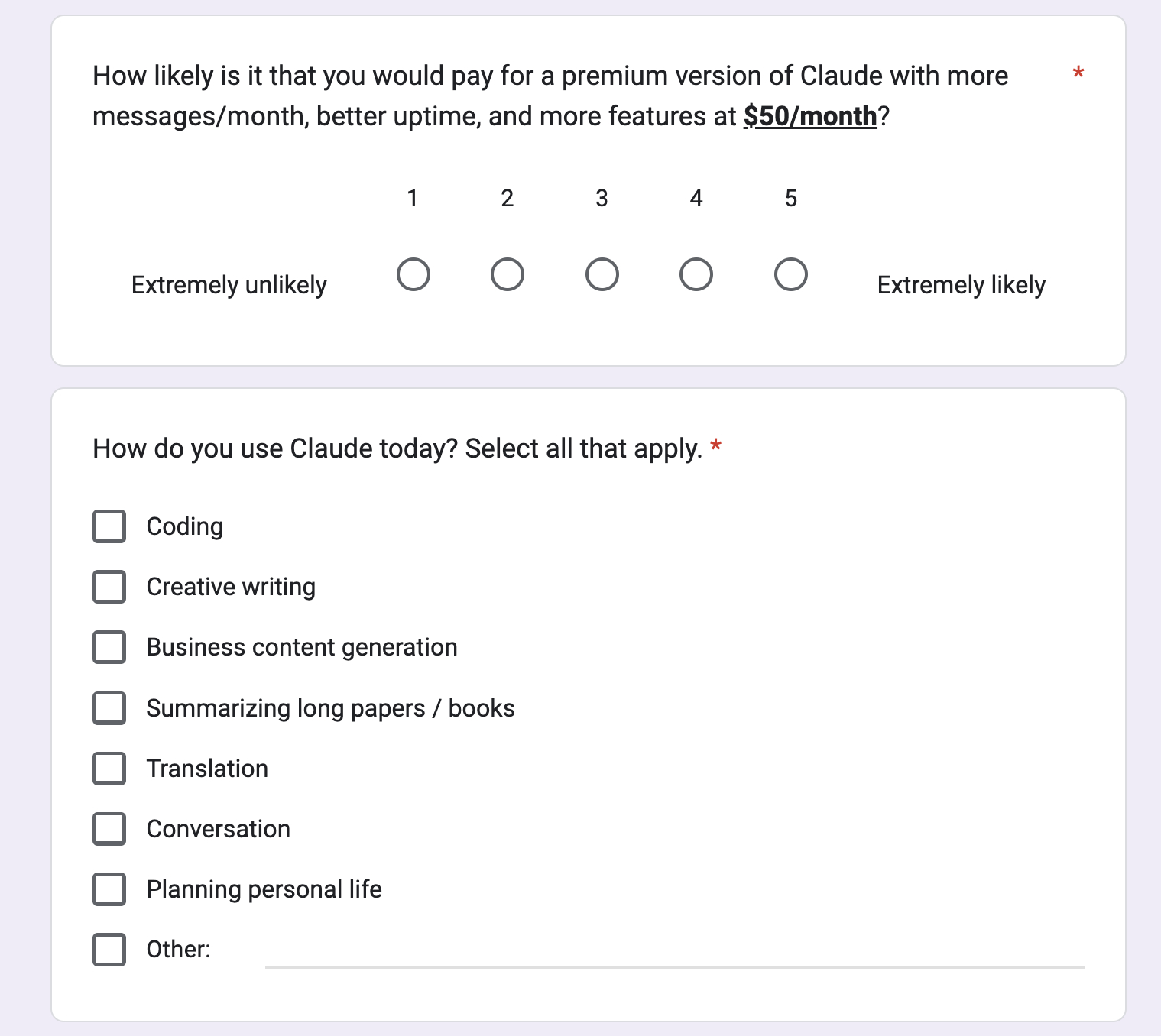 Competing services like OpenAI's ChatGPT, Poe by Quora (which provides access to Claude without file uploads), and Perplexity require a monthly payment of $20 to unlock premium and experimental features.
Access to Google Bard and Bing AI chat is available free of charge with a Google or Microsoft account.
The survey also extends an invitation to users to participate in forthcoming surveys and compensated interviews focusing on Claude's upcoming plans and features.
Furthermore, Anthropic has established a separate form tailored for businesses that are interested in Claude, including details about the current model's pricing structure.
Catering to the Needs of Professional Users
Claude.ai's shift towards limiting access for free users while simultaneously exploring a premium subscription model reflects a transitional phase that is common among companies specializing in AI products.
By actively engaging with its user base and seeking firsthand insights, Claude.ai appears to be in a position to refine its offerings and ensure alignment with the requirements of its professional user community.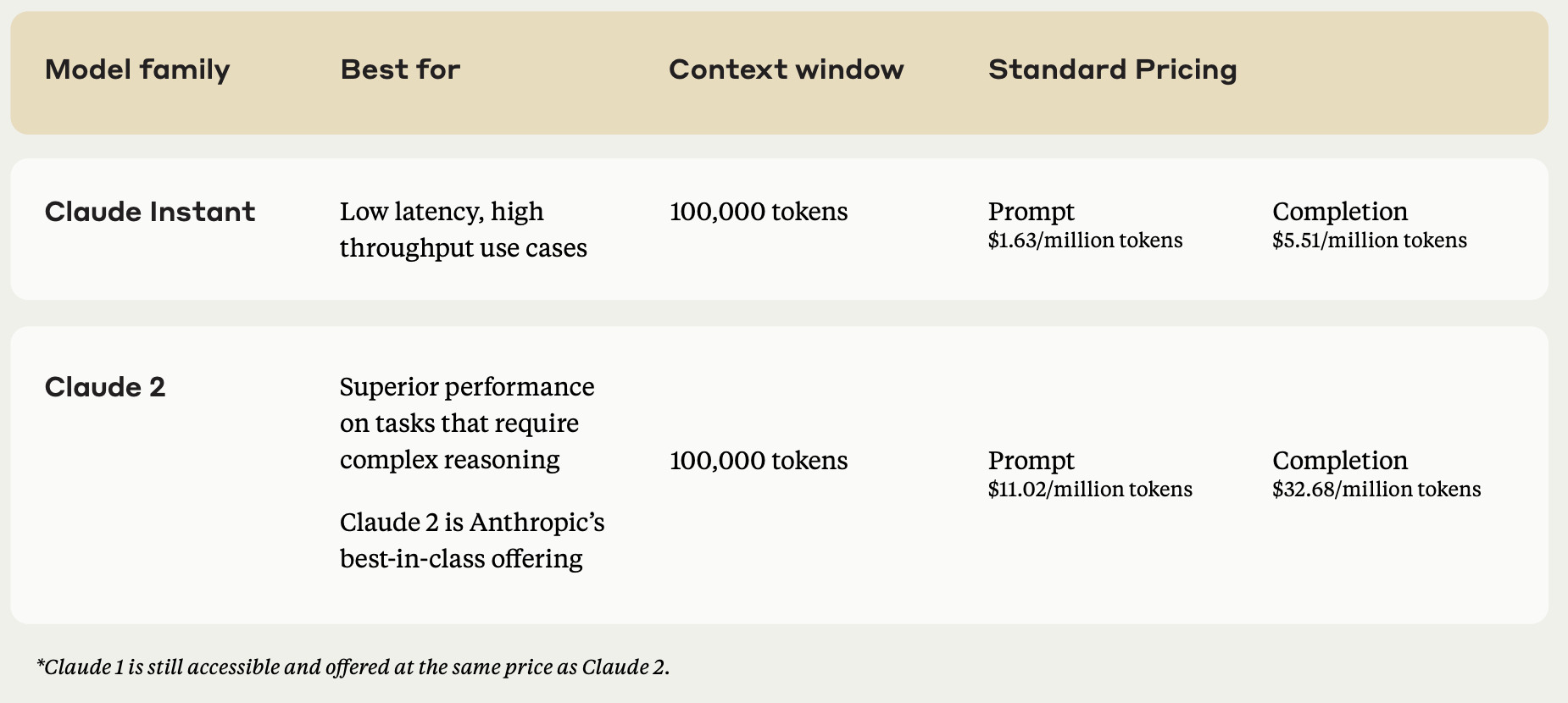 The introduction of a premium version priced at $50 per month demonstrates an ambitious approach to monetization while striving to meet user demands.
The impact of this move on the existing user community and the specific features encompassed in the premium version remain to be observed.
This development points to a broader trend in AI-driven chat products, as they progressively adopt premium subscription models, ultimately influencing the choices made by businesses and marketing professionals in selecting tools to serve their needs.