Binance is making a comeback in the Japanese market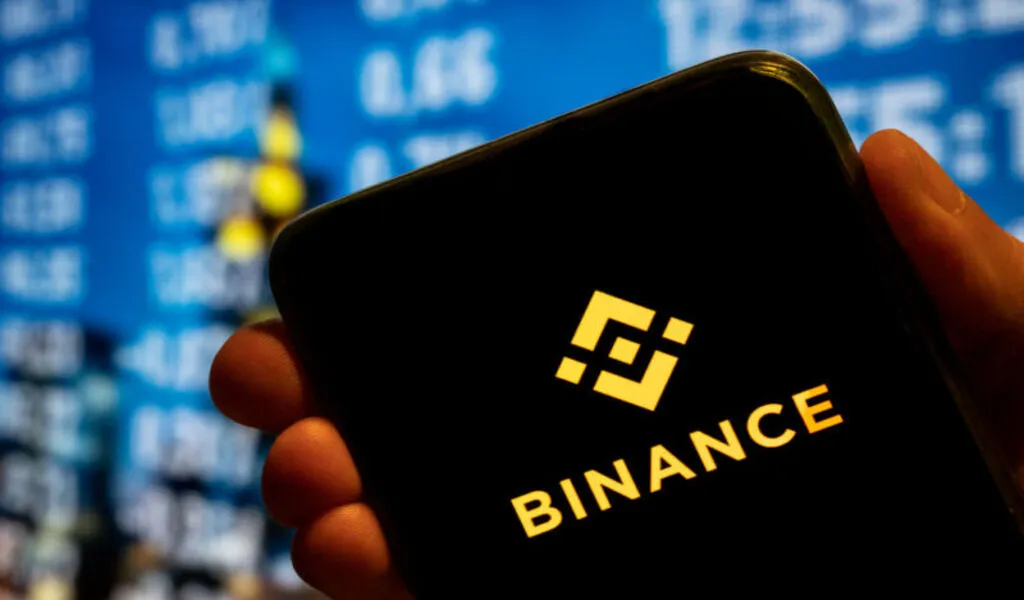 Binance, one of the largest and most renowned exchange platforms, is once again making its presence known in Japan.
The exchange, established in 2017, offers an almost unlimited choice of cryptocurrencies for trading, including well-known Bitcoin (BTCUSD), Ethereum (ETHUSD), Litecoin (LTCUSD), Ripple (XRPUSD), and many others. One of the main features is its high liquidity, ensuring that there are always numerous traders willing to buy and sell cryptocurrencies at favorable prices. In addition, Binance offers low transaction fees and prompt withdrawal of funds. Besides, it is easily accessible to users around the world, supporting various languages and currencies.
However, let's delve more into seeing Binance Japan back in action. According to CEO Changpeng Zhao, Binance aims to launch its full range of services in Japan in August 2023, following the acquisition of Sakura Exchange BitCoin (SEBC) in November of the previous year.
Back in 2017, the Japanese Financial Services Agency introduced the process of registering cryptocurrency companies operating in the country, requiring them to submit documents to the regulator. Binance received warnings from the FSA for operating in the country without proper permits.
Besides, Japanese authorities recently tightened regulations on virtual asset service providers to combat money laundering, but they also simplified the listing procedure earlier in the year to boost the industry.
With the acquisition of SEBC, Binance can now officially return to the Japanese market. According to the May notice, the exchange planned to stop serving Japanese users on its platform, offering current users the option to switch to a new local service with a new identity verification process.
As part of the deal, SEBC will discontinue its current services and users will migrate to the new platform, Binance Japan, after August 1, 2023, undergoing a new KYC identity verification to meet local requirements.
Despite the expansion, Binance Japan will not offer derivatives trading services. Furthermore, Japanese residents will not be able to increase or open new option positions. Leveraged Binance tokens will not be available for exchange or subscription.
It is worth reminding that Japan was one of the first countries to introduce cryptocurrency regulations, including the requirement to cryptocurrency exchanges to segregate customer funds from other assets.
As for the impact on cryptocurrencies like Bitcoin (BTCUSD) and Binance Coin (BNBUSD), it is expected to be relatively minimal. Technical factors, rather than fundamental ones, are likely to have more significant influence.
For Binance Coin, however, the official appearance in Japan may have more substantial effects due to its close connection with the exchange and the potential for active advertising and growth.
It is also worth noting that Binance is actively developing its blockchain ecosystem and has plans to launch a number of new projects in the near future. This may lead to an increase in the value of BNB and other tokens on the platform.
With its official presence in Japan, Binance might be motivated to ramp up its advertising efforts concerning cryptocurrencies, which could contribute to active price growth.
Formally, Binance does not control the coin turnover, but periodically burns tokens to stimulate artificial scarcity and supply reduction.
One should also remember that BNB operates on the Binance Chain, a blockchain network used for storing, transferring, and conducting transactions with BNB tokens among Binance users. Any increase in activity within this network, along with an influx of new traders from Japan, is likely to have a positive impact on the overall network and the cryptocurrency market on a global scale.
SEE ALSO: 3 Best Sites to Buy TikTok Ads Accounts In 2023 – Verified & Bulk