Canada's Trudeau Enrages India, Visa's For Canadians Cancelled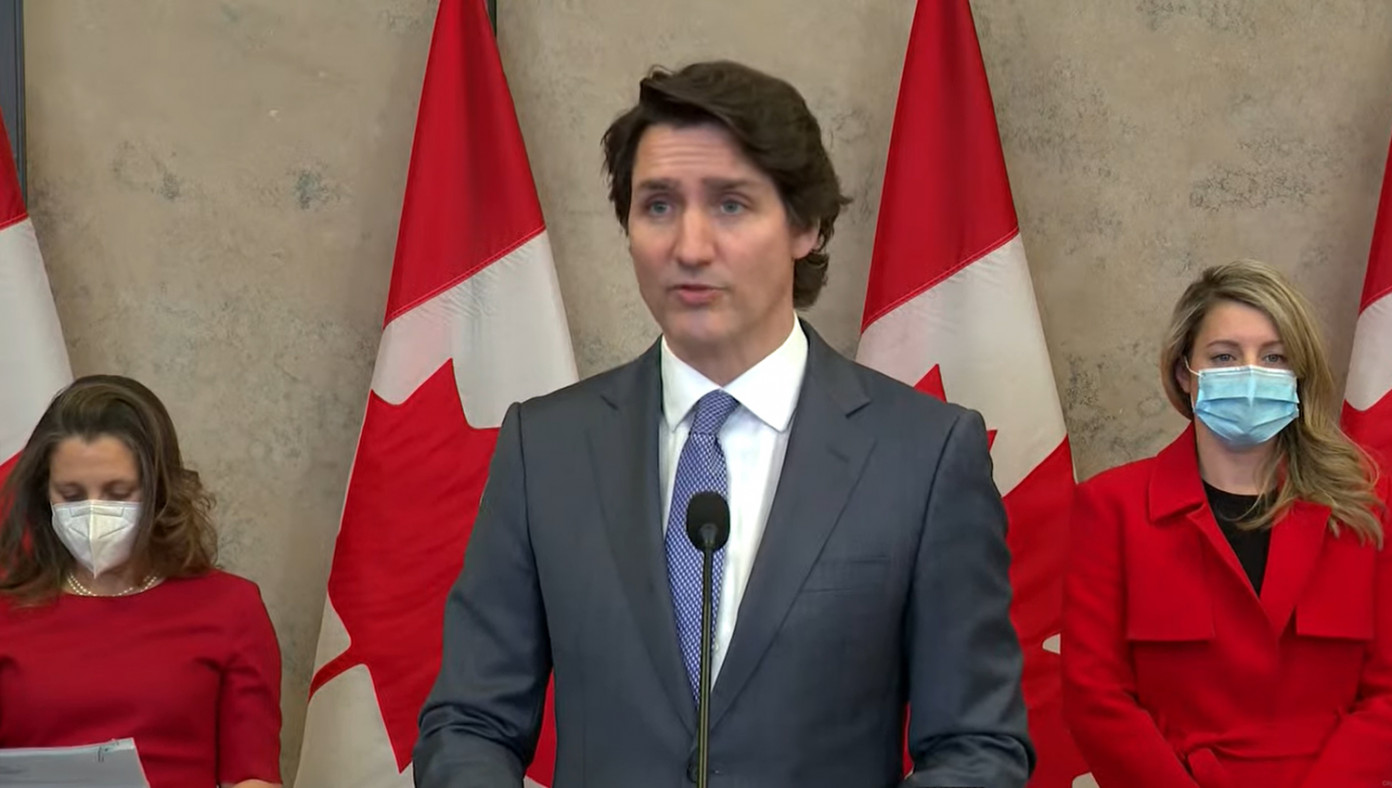 In response to Canada's Prime Minister Justin Trudeau's claim that the Indian Government orchestrated the shooting of a Sikh separatist on Canadian soil, India has banned visa services for Canadian nationals.
BLS, a visa service provider, released a note from India's mission, citing "operational reasons" for the decision.
Tensions rose this week as Canada PM announced his government was looking into "credible allegations" linking India to the assassination of a Sikh separatist leader. India reacted fiercely, calling the charge "absurd."
According to analysts, relations between the two countries have reached an all-time low after being strained for months. The warning concerning visa suspension appeared on the BLS website on Thursday.
"Important notice from the Indian Mission: Due to operational reasons, Indian visa services have been suspended until further notice," it said.
The Indian foreign ministry declined to comment and sent the BBC to the BLS website.
The decision comes a day after India issued a warning to its citizens travelling to or living in Canada to "exercise extreme caution" due to "growing anti-India activities and politically-condoned hate crimes and criminal violence in Canada."
India Issues Warning Over Trudeau
According to the 2021 census, there are 1.4 million persons of Indian origin in Canada, accounting for 3.7% of the total population. India also sends the most international students to Canada, accounting for 40% of all abroad students (320,000) in 2022.
On Wednesday, India advised its people visiting or living in Canada to "exercise extreme caution."
On Wednesday, New Delhi warned that new threats have been made against its diplomats and certain Indians "who oppose the anti-India agenda."
On Monday, Canadian Prime Minister Justin Trudeau claimed that intelligence agencies were looking into whether "agents of the government of India" were involved in the execution of Hardeep Singh Nijjar, a Canadian citizen – India had branded him a terrorist in 2020.
On June 18, Nijjar was shot dead in his vehicle by two masked gunmen outside a Sikh temple in British Columbia.
"Any involvement of a foreign government in the killing of a Canadian citizen on Canadian soil is an unacceptable violation of our sovereignty," Prime Minister Justin Trudeau said in a speech to the Canadian parliament on Monday.
Separate Sikh nation
India reacted angrily, claiming that Canada was attempting to "shift the focus away from Khalistani terrorists and extremists" who had sought refuge in Canada.
The Indian government has frequently reacted harshly to demands for Khalistan, or a separate Sikh nation, made by Sikh separatists in Western countries.
In India, the Khalistan movement peaked in the 1980s, with a violent insurgency based in the Sikh-majority Punjab state.
It was put down by force and today has little relevance in India, although it is still popular among the Sikh diaspora in places like Canada, Australia, and the United Kingdom.
With around 780,000 Sikhs – more than 2% of the country's population – Canada has the largest Sikh community outside of India. Several pro-Khalistan protests and marches have occurred.
According to reports, India lodged a "formal complaint" with Canada in June over the safety of its diplomats there.