New York's Bold Move to Legalize Online Poker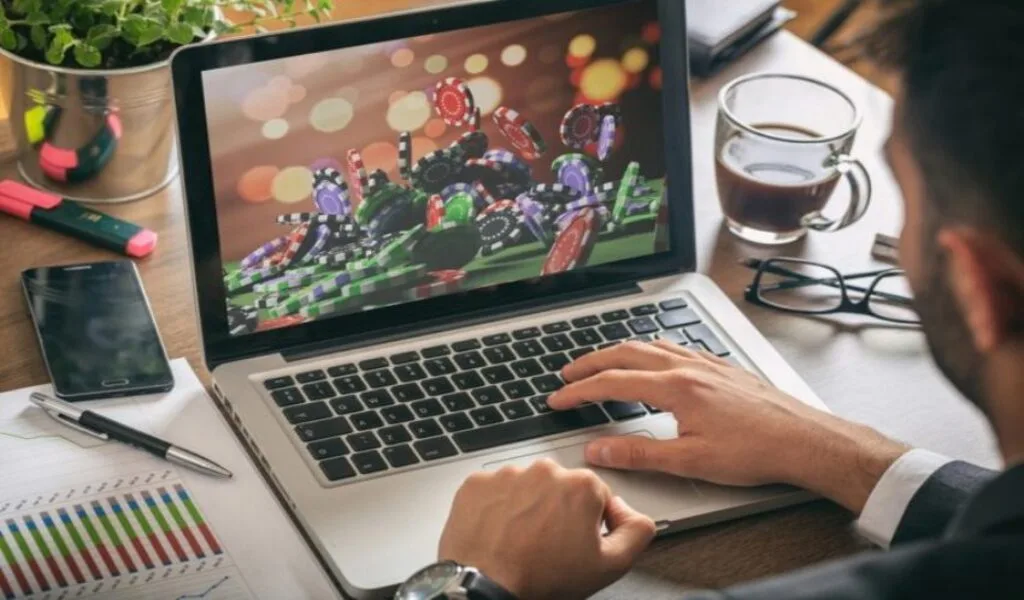 Poker is one of the most classic card games globally, especially in New York, with clubs going back to the 19th century. Technology has made poker accessible through online poker apps and sites. However, the game has faced several legislative hurdles, with rules varying among states.
This article will review the legal online poker status in New York and the hurdles encountered. Read in to gain more insights.
Current Status
The advent of technology has made gaming much more manageable. Online poker is a niche that is gaining massive traction globally. Several states in the US have a different approach toward the game. There are states where online poker is legal, like New Jersey and Pennsylvania, where residents can comfortably enjoy the game.
In New York, however, online poker has yet to be legalized. Though several attempts have been made, with several bills related to online poker considered, it isn't legal. The fabric preventing legalization revolves around the assumption that online poker is a form of gambling. Enthusiasts of the game, however, view poker as a strategy game.
New York Poker Scene
New York has a rich poker culture. You can find numerous cardrooms in the state if you seek to play. Several poker matches and events take place in the state. This led to growth in the poker community.
While the poker scene is vibrant, the inaccessibility to play online poker is the only misfortune. Even though the game isn't explicitly illegal, the law doesn't have a provision for it, placing it in a somewhat grey area.
What Hinders The Legalization of Online Poker
Several factors contribute to the current online poker status in New York. Let us review some of these obstacles.
Concerns About Problem Gambling
Lawmakers have often expressed their concern when it comes to gambling issues. Classified as a game where participants risk valuable materials on the result, online poker is viewed as addictive.
Through technology, these concerns arise because the game becomes more easily accessible, prompting players to play constantly. This characteristic may have a negative effect, particularly on the vulnerable population like children or people battling addictions.
These mental health concerns have kept online poker from being legalized. The benefit to this concern is the drafting of responsible gaming measures like setting limits.
Federal Legal Uncertainty
In New York, the laws regulating online gaming are blurred. This occurrence creates problems when drafting legislative amendments due to the lack of clarity. Online gaming is reviewed under the wire act, which initially stated that all variations were legal.
However, the Department of Justice changed it in 2011, restricting it to sports betting. This act, however, was reinterpreted in 2018, changing the law to accommodate all variations of interstate gaming, not just sports betting bringing more confusion.
Competing Interests
Among the decision-makers, individual interests arose. Online poker has revolutionized the gaming scene. Traditional cardrooms and casinos are facing challenges due to the availability of online poker. This restructuring of the gaming scene sparked different opinions.
Eventually, most commercial cardrooms' revenue adapted and began advocating for the legalization of online poker to increase their revenue. They advocated that online poker is an extension of their activities.
Furthermore, the state has its objectives that may be prioritized over others. For instance, legalizing online poker would lead to more revenue from operators, resulting in more tax revenue. This feature may lead to overlooking other interests, like effecting regulation measures to ensure responsible engagement.
What Is the Future of Online Poker in New York?
There is light at the end of the tunnel. With increasing legislative bills, online poker might soon be legal in New York. Awareness and openness are the key contributors to the likely success of the game.
Moreover, legalizing online poker will benefit the state in the following ways.
Increased State Revenue
Legalizing online poker will increase state revenue through taxes. There will be an increase in the number of operators, which boosts engagement. The state can then use the funds collected for development projects.
Reduction of Illegal Gambling
A malady facing the online gaming scene in New York is the presence of illegal sites. By legalizing online poker, most of these shady sites will lose traction as players are more likely to engage in legal and regulated events over illegal sites.
Prevention of Problem Gambling
It is going to be easier to monitor and prevent gaming addictions. Through the legalization of online poker, new ideas to safeguard users' health while participating come into play. The state, for instance, could use the taxes connected to constructing and improving facilities to assist with this issue.
Conclusion
Poker is an exciting, fun game that has evolved over the centuries. In the modern era, enthusiasts can play poker through online sites and apps. While the idea is thrilling, not all states view it in the same light. In New York, for instance, online poker isn't legal for various reasons but has the potential to improve the state generally.
SEE ALSO: Epic Games Store Free Games Next Week Until 18th sept