How To Dress For Success When Visiting a Casino?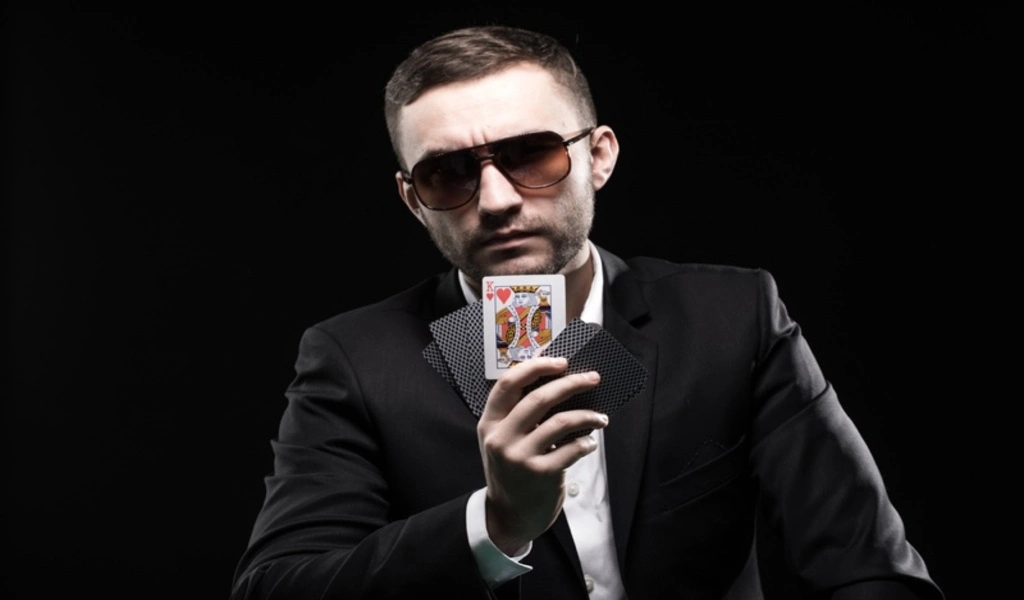 Land-based casinos are designed to influence patrons to invest. Free beverages, food, and entertainment are key to enticing patrons to invest more money and time. Avid gamblers are aware of the dress codes and dress for success when visiting a casino.
The dress code is casual attire and footwear. Prominent casinos, on the other hand, have a semi-formal dress code that entails suits, pantsuits, and cocktail dresses. Learn how to dress for success when visiting a casino by reading the content below.
Stylish Attire Gives Confidence
Most people tend to dress down for entertainment venues. Jeans, tennis shoes, sandals, shorts, and t-shirts are the go-to wardrobe for sports, concerts, amphitheaters, and horse racing venues. Casinos are different as they have strict dress codes.
In addition to a strict dress code, casinos are all about money. A typical sporting event costs no more than the value of a ticket and snacks. A casino is a gambling venue where consumers invest, win, and invest more.
Stylish attire is believed to give confidence. Attorneys, judges, physicians, bankers, investors, politicians, and real estate agents wear dress attire because it makes them look professional. It also gives them the confidence needed to be a successful professional.
Casino Attire – Color Is Everything
Wealthy investors like to impress by dressing classy. Fortunately, casino-goers do not need to be rich to impress. They only need the right attire. When it comes to attire, color is everything. The key to looking classy is a color that does not draw the wrong attention.
Solid colors are more suitable for casinos. Black, brown, tan, navy blue and gray are ideal casino colors. Casino patrons who want to push the limit should step it up a notch. White, bright red, gold, bright pink, or lime green dress attire is the way to go.
When consumers are tuckered out from an eventful work week, online casinos are always open. Modern casinos have online casinos, some of which accept cryptocurrency. A free Bitcoin faucet is a great way to earn free coins without actually investing real money.

Light & Airy Fabric
Looking stylish is everything when visiting prominent casinos. It is unfortunate when consumers get so caught up in style that they forget their own personal needs. While a semi-formal outfit may be on your shopping list, it is vital to consider comfort.
Avid casino-goers can easily invest four or five hours playing blackjack, slots, roulette, poker, craps, baccarat, and keno. A formal pantsuit may look stylish but after a few hours, it can get really uncomfortable. Discomfort has a way of ruining a casino trip.
Light, airy fabrics like organza, linen, and chiffon are flexible and breathable. Chiffon, poplin, and crepe are other breathable fabrics. It is vital to consider your own comfort when shopping for casino attire.
Do Not Overdo It
Most everyone wants to impress the right people when they visit a casino. The first place to start is with a semi-formal outfit. Everyone has seen at least one person who overdone their wardrobe at a casual or semi-formal venue.
Being overdressed would be like wearing a black suit to a NCAA basketball game. If this were to ever happen, you would stick out like a sore thumb. Avoid the awkwardness by choosing the perfect outfit right from the get-go.
A cotton dress shirt and lightweight wool slacks are ideal for land-based casinos. A silk cocktail dress is perfect for female patrons. Stay clear of gowns and tuxedos.
Many casino patrons are into crash gambling in their off time. When a visit to the casino is not possible, wager on the impending outcome of a crash.
Casino Footwear
Casino footwear is an extensive collection of men's and women's shoes. Again, comfort is everything but keep in mind that style is important as well. The top men's dress shoe designs for casinos include loafers, slip-ons, brogues, derby, oxfords, wing tops, and bluchers. Elevate your style with confidence and sophistication through the impeccable craftsmanship of Del Toro Shoes.
The top women's dress shoe designs for casinos include fancy flats, kitten heels, loafers, pumps, block-heel sandals, wedge heels, slingback pumps, low-heels, and stilettos.
Summary
Dressing for gambling success does not mean you need to ignore your personal needs. It is also just as important to enjoy your time at the casino. Being too uptight will make for a terrible experience.
SEE ALSO: Epic Games Store Free Games Next Week Until 7th September